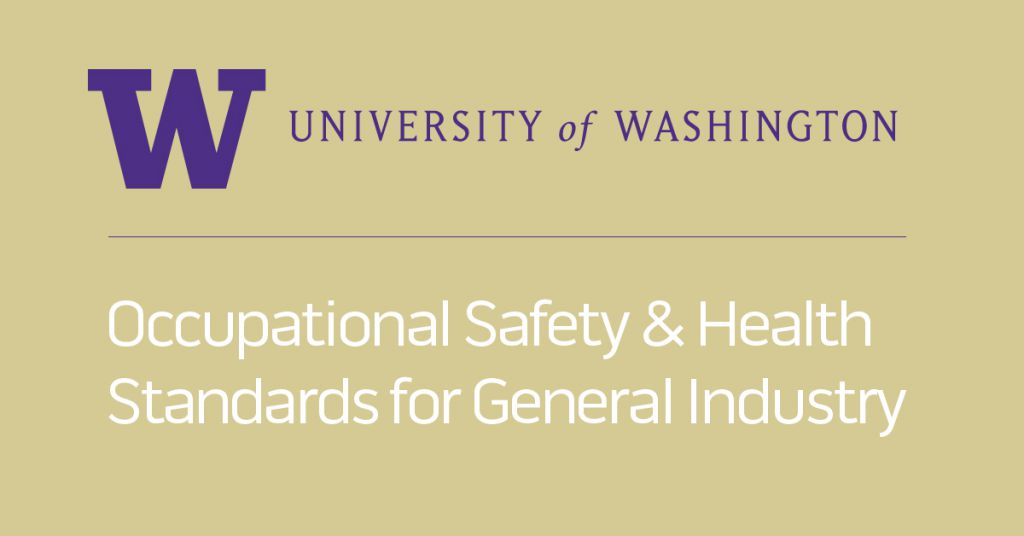 I recently completed a four-day, instructor-led class on OSHA 511, Occupational Safety and Health Standards for General Industry, offered by the University of Washington and their Department of Environmental and Occupational Health Sciences (and their continuing education program).
Although I've worked in safety and safety training for more than 10 years, there's still plenty I don't know, and there's always a value to spaced practice and refresher training, so I was quite excited to get this opportunity.
And I'm happy to say I'm equally excited about the opportunity now that I've completed and passed the course. This is one of six courses I'll be taking from UW this year as part of the General Industry Safety and Health Specialist Certificate program they offer. Next up for me is OSHA 501, their Trainer Course in Occupational Safety and Health Standards in General Industry.
Before that next course, however, I thought I'd share with you a quick overview of the OSHA 511 course I just completed. I'd like to take this opportunity to thank instructor Harvey McGill, all the other learners who attended the class along with me (10-15, I'd say), and everyone at University of Washington who worked behind the scenes to put the course together and help get me there (I benefited a lot from some emails batted back-and-forth as I was registering for the certificate program).
Some Things I Learned In the UW OSHSA 511 Occupational Safety and Health Standards for General Industry Course
This blog post won't be comprehensive and I won't do justice to the course, the instructor, or the materials–remember, the course itself was four-days long–but here's a little overview of at least some of what we covered in the course:
OSHA and the OSH Act
Standards and subparts
Incorporation by reference
Nationally recognized testing laboratory (NRTL)
Employer's responsibility to an employee
The General Duty clause
General Industry Standards (1910) and other standards for Construction (1926), Shipyards (1915), and Longshoring and Marine Terminals (1918).
Horizontal and vertical standards
Walking-working surfaces regulations
Means of egress regulations, including emergency action plans and fire prevention plans
Occupational health and environmental controls, including issues related to noise exposure, ventilation, and non-ionizing radiation
Hazardous materials, and in particular flammable liquids
Process Safety Management (PMS)
HAZWOPER (briefly)
PPE
Confined spaces and permit-required confined spaces
First aid
Fire protection
Compressed gases
Material handling
Cranes and slings
Forklifts and other PITs
Machine guarding
Hand and power tools
Welding
Electrical safety
Toxic and hazardous substances, and in particular asbestos, lead, and bloodborne pathogens
Hazard Communication
Thanks again to everyone at UW (go Huskies!) and we'll see you in March for the OSHA 501 "Trainer" course.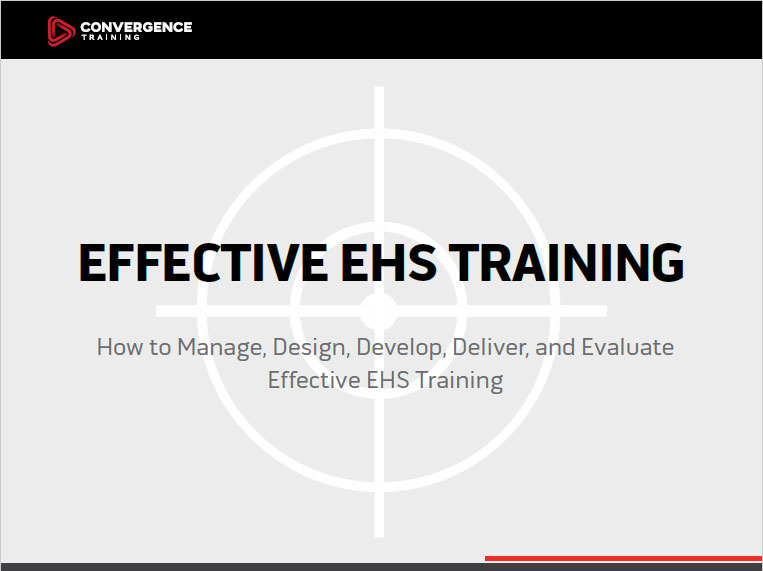 Effective EHS Training: A Step-by-Step Guide
Learn how to design, create, deliver, and evaluate effective EHS training by following these best practices with our free step-by-step guide.