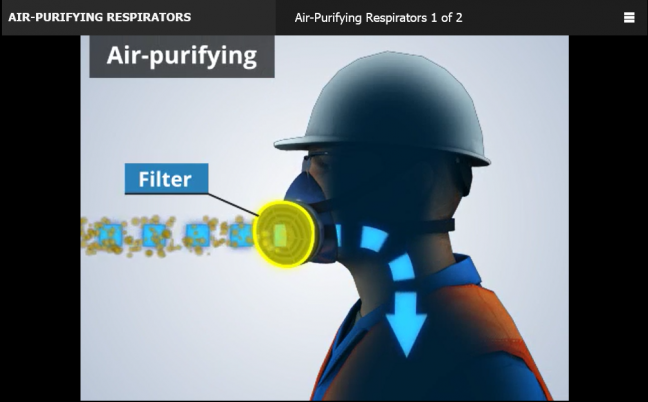 OSHA puts out a list of the ten most commonly cited standard violations every year. Here's a list of OSHA's Top Ten, 2016. Respiratory Protection is on that list this year, and so we've got some online respirator training resources for you in this article–plus more.
Many of the same standards appear on the list again and again (that's true of respiratory protection, by the way). And as a result, we've pulled together a series of blogs to help you train your workers about each of the ten most cited standards. Below, we've got a bunch of materials to help with respirator training.
Let us know if you've got some other resources you'd suggest. The comments field awaits.
Before you dig into the information about respirator training below, feel free to check out our short sample video that demonstrates a few highlights of our safety and health courses.
The Need for Online Respirator Training
As the OSHA citation data below shows, we've got a lot of work to do when it comes to working with respirators and respiratory hazards more safely. Training's not the whole solution, but it can clearly contribute. We recommend using online respirator training courses along with other forms of respirator training in a blended learning solution for the most effective respiratory safety training.
To help you comply better, here's the regulation itself (1910.134) and below are some additional statistics about respirator violations and citations.
Total Respiratory Protection citations– 3,573, a little less than the 2015 total of 3,626.
Ranking in previous year– #4 (same as this year)
Top five sections cited–
1910.134(e)(1) Medical evaluation general requirements, 615 citations
1910.134(c)(1) Establishing and implementing a written respiratory protection program, 499 citations
1910.134(f)(2) Fit testing prior to first use, whenever a different facepiece is used, and annually, 341 citations
1910.134(c)(2)(i) Permitting employees to voluntarily use their own respirators if such use will not create a hazard, 241 citations
1910.134(d)(1)(iii) Identifying and evaluating respiratory hazards, 235 citations
Online Respirator Training Courses
Because this is such a serious workplace hazard, we have a number of online respirator training courses available. They cover different types of respirators and different topics related to respiratory protection, as you'll see.
Check 'em out, they're pretty great.
As you'd guess, this online respirator training covers a lot of the "basics," including why we need respirators, what they do, different types of respirators, and more.

Respirator Medical Evaluation and Fit Testing

This course explains the need and process for medical evaluations and fit testing before wearing a using a respirator on the job. 


This online respirator course takes a closer look at air-supplying respirators, including what they are, what type of hazards they provide protection against, and how to use them.

And this online respirator training course provides in-depth information about air-purifying respirators, including what they are, the types of hazards they protect against, and how to use them.

Finally, this respirator training course covers everything workers need to know about escape respirators and SCSRs.

Online Respirator Training Word Game
And here's a fun online respirator training word game–just right for the Friday safety meeting.
Respirators FAQs
Here are some respirator FAQs and answers for you.
What's the regulation, again?
1910.134 (Respiratory Protection)
Does OSHA have a Safety & Health Topic webpage for respirator-related hazards and regulations?
Sure do. Here's OSHA's Safety & Health Topic page for Respiratory Protection.
Does OSHA have any eTools for the respirator regulations?
Yep, here's OSHA's Respiratory Protection eTool.
Does OSHA provide any other helpful resources?
Quite a few. How about these?
What about NIOSH? Do they offer resources too?
NIOSH has few, too, including:
Let us know if we can be of any help. Otherwise, feel free to download the Free Guide to Risk-Based Safety Management, below.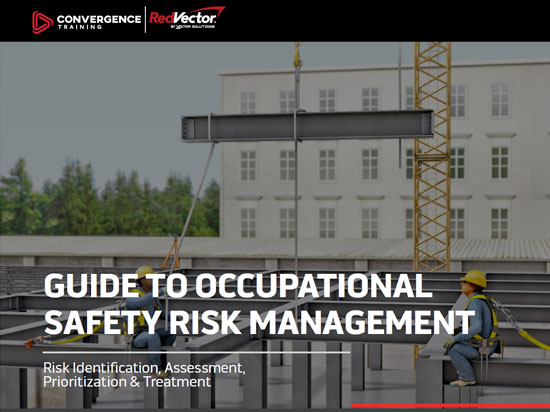 Free Download–Guide to Risk-Based Safety Management
Download this free guide to using risk management for your occupational safety and health management program.