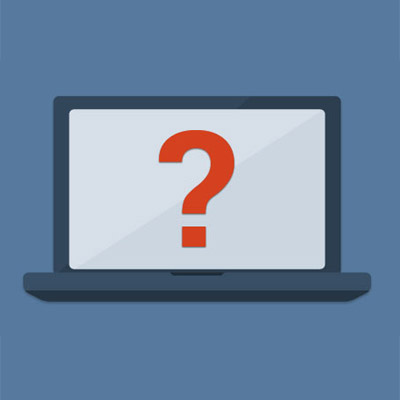 People frequently ask us if MSHA allows mine operators to use online MSHA Part 46 training to satisfy some of the MSHA Part 46 training requirements.
The short answer is–yes.
If that's enough information for you, then check out the following online MSHA training options and tools we've got for you:
But if you want to look at the question in a little more detail, let's do that. What exactly does that mean? What is online safety training? Can you do it all online or part of it? What MSHA Part 46 training programs does it apply to?
And that's just getting started. Keep reading to learn it all.
Even better, we've included a free guide to the MSHA Training Requirements that you can download at the bottom of this article.
Convergence Training
 provides online safety training courses, learning management systems, incident investigation software, and contractor orientation solutions for mining safety and general safety. Explore the links below to learn more about what we do.
Download our FREE Guide to Online MSHA Training Solutions
Does MSHA Allow Online MSHA Part 46 Training?
They do. Let's see what the regulation [30 CFR 46.4(d)] says:
Training methods may consist of classroom instruction, instruction at the mine, interactive computer-based instruction or other innovative training methods, alternative training technologies, or any combination of training methods.
So, we're covered with "interactive computer-based instruction."
In addition, though, let's also look at this INTERPRETATION AND GUIDELINES ON ENFORCEMENT OF  THE 1977 ACT created by MSHA. Here it says:
Computer-Based Training
MSHA considers computer based or other interactive training technologies to be training "methods," to be used by a competent person effectively and appropriately. This would not necessarily require that the competent person be in the room at all times; however, the competent person must be available to evaluate the trainee's progress, and answer questions as they arise.
So again, computer-based, interactive, online training is fine. This even explains it's a "training method" that can be used by a competent person as part of a Part 46 training program. And it mentions the competent person doesn't have to be in the room while a learner is viewing the online training–good to know, right?
Would You Use Just Online Training for Part 46 Training?
Well, you could. But if you look at that list from the Part 46 regulation above, you'll see they've listed training of different types: classroom, instruction at the miner, computer-based….or any combination of training methods. We think MSHA is on to something there, especially with "…combination of training methods."
Many training experts recommend what's called a blended learning solution for training. This means delivering training to your employees that includes training of different types of methods.
Using a blended learning solution lets you pick the best training method for each training need. It's kind of like having a toolbox full of tools instead of walking around trying to fix everything with a hammer.
For example, you can use classroom instruction for training that can really benefit from person-to-person, interactive discussion. Instruction at the mine (or at the site of various machines and equipment) can be great for some aspects of task-based training. Online training can be really helpful because it frequently includes very sophisticated visuals that are hard to duplicate on your own. Plus, online training typically includes practice tests and real tests that you can use to check if you're employees really understand the material. And written materials can be effective for training materials that don't require a lot of person-to-person communicate or sophisticated visuals–like your drug and alcohol policy, for example.
Click to read more about blended learning solutions-best practices.
Can I See An Example of Online MSHA Part 46 Training?
Sure. Let's set the scene first.
Part 46 requires that miners be given training that includes "an introduction to the mine environment" (this is required for New Miners and Newly Hired Experience Miners, for example). Many miners probably get this during a mine tour/mine walk-around, and that makes good sense.
But a different way to do this would  be to use an online learning course and then follow that up with the site tour. You could have your miner watch a brief e-learning course that explains the basic features of a surface mine–things like highwalls, berms, the angle of repose, and so on. This could would include the sophisticated visuals, practice tests, and a scored test at the end. Your miner can take this at his or her own preferred speed, and can review any topic that he/she isn't clear on.
Then, when you take that miner on a site tour, you're reviewing those basic concepts and showing how they apply to your particular mine site. You can see how this might make your in-person training more effective.
Below is a short video sample of an online course called Physical Characteristics of Surface Mines e-Learning Course to give you an idea of how this could work.
Here are some more examples:
What about the Online Delivery and Tracking System? Can That Help Too?
So far, we've only discussed one half of online training solutions for MSHA Part 46 compliance. Those are the actual courses on various safety topics.
But the second half to the online equation is an online system you can use to deliver those courses in. Actually, an online system (know as a learning management system or simply LMS) can do more than just that. Check out the list below to see what it can do for you:
Create unique login access (username and password) for each worker
Allow you to divide your workers by site, department, team, and/or custom groups, making assignments and reporting easier
Create training materials that your workers can complete online–online quizzes, online checklists
Import training materials your workers can complete online–online courses, your own PowerPoints or PFDs, video files, etc.
Make records of instructor-led training, such as formal classroom training, weekly safety meetings, and off-site training, that can be assigned, tracked, and reported on
Create "assignable bundles" of training activities to match the MSHA Part 46 training programs–New Miner, Newly Hired Experienced Miner, New Task(s), Annual Refresher, and Site-Specific Hazard Awareness
Assign training to individual workers and/or to teams, departments, sites, custom groups, etc.
Allow workers to complete some of the training online and let the LMS automatically grant credit for completion of that training, typically if worker passes an online quiz or test or reads written material
Allow you to manually grant credit for completed training, including classroom training, training that happens in the field, or training that happens offsite
Allow you to run reports to see who's done with training and who's not–plus a lot of other important data
Allow you to schedule the LMS to automatically generate fresh reporting data and deliver those reports by email on a repeated basis to yourself or to others in your organization
Create documentation required by MSHA Part 46, including your Training Plan (for each mine site) and certificates of training (5000-23/5000-23 equivalent)
These aspects of an LMS can save you untold clerical work, time, frustration, scheduling complexities and logistics, and training record storage challenges. Check out our short informational video about our MSHA LMS.
Learn more about the Convergence MSHA LMS for managing MSHA Part 46 Training, Recordkeeping, & Documentation here.
The Skinny On Online MSHA Part 46 Training
 There you have it. By now you've learned:
"Online training" is allowed for MSHA Part 46 training
Online training can be very beneficial for your MSHA Part 46 training
Online training is probably best used as part of a blended learning solution along with other training methods
Online training really includes two parts–the online courses and the LMS used to assign, deliver, track, report, etc.
Online training courses include many benefits: sophisticated visuals; self-paced learning; practice test questions; real pass/fail tests with recorded scores; easily reviewable; helpful "set up" for later instructor-led training, etc.
An LMS can help you adminster your training program, including training assignments, training scheduling, reporting, creating documentation required by MSHA, and more
We hope this helps clear up any questions you may have had about MSHA Part 46 and online training.
If you're looking for help with MSHA training, check out the following online MSHA training options and tools we've got for you:
We've also included a free download about MSHA, Part 46, Part 48, and how online solutions can help. Feel free to check it out below.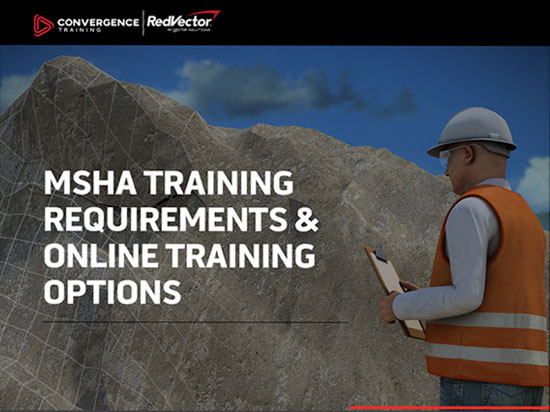 MSHA Training Guide and Online Training Tools
Download our free guide to learn about MSHA, the MSHA Part 46 and 48 training requirements, and how to use online tools to satisfy MSHA Parts 46 and 48.