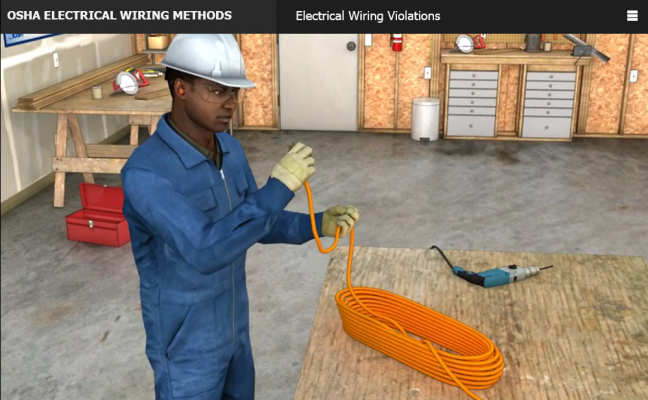 Every year, OSHA puts out a lot of the 10 standards that are most frequently cited. Here's a list of OSHA's Top Ten in 2016.Electrical—Wiring Methods, Components, and Equipment for General Use is on that 2016 list, and so we've got some online electrical wiring safety training resources for you here–plus more.
Many of the same standards appear on the list again and again, year after year. As a result, we've pulled together a series of blogs to help you train your workers about each of the ten most cited standards. In this one, as we said, we've got lots of information about electrical wiring, and lots of online electrical wiring training materials for you.
Let us know if you've got some other resources you'd suggest. The comments field awaits your input.
Before you dig into the information about electrical wiring training below, feel free to check out our short sample video that demonstrates a few highlights of our online safety and health courses.
 The Need for Online Electrical Wiring Training
As the OSHA citation data below shows, we've got a lot of work to do to in terms of working with electrical wiring more safely. Training's not the whole solution, but it can clearly contribute. We recommend using online electrical wiring courses along with other forms of electrical wiring training in a blended learning solution for the most effective electrical wiring safety training.
Here's a look at the OSHA electrical wiring citation data (this standard was #9 on the 2016 list):
Total violations– 1,937, a BIG drop from the 2015 total of 2,624.
Ranking in previous year– #8 (one lower than this year–this was a big drop and bears some scrutiny)
Top five sections cited–
1910.305(g)(1)(iv) Flexible cords and cables not used as substitute for fixed wiring of a structure, 338 citations
1910.305(b)(1)(ii) Unused openings in cabinets, boxes, and fittings shall be effectively closed, 314 citations
1910.305(g)(2)(iii) Flexible cords and cables shall be connected to devices and fittings so that strain relief is provided that will prevent pull from being directly transmitted to joints or terminal screws, 302 citations
1910.305(b)(2)(i) All pull boxes, junction boxes, and fittings shall be provided with covers identified with the purpose, 250 citations
1910.305(b)(1)(i) Conductors entering cutout boxes, cabinets, or fittings shall be protected from abrasion, 76 citations
Online Electrical Wiring Training Courses
First, check out these e-learning courses related to electrical wiring and electrical safety. We've got samples of four different online safety training courses from our health and safety course library for you below. They all feature our trademark animated graphic style, including 3D animations.
Of course, we'll start with a sample of our OSHA Electrical Wiring online training course.
We also produce an online NFPA-70E training course that serves as an introduction to NFPA-70E, the "Standard for Electrical Safety in the Workplace."
In addition, because arc flash is such a serious hazard, we offer an online Arc Flash Safety e-learning course.
To build general awareness of electrical safety topics, we also offer an online Electrical Safety General Awareness e-learning course.
Online Electrical Wiring Training Word Game
Here's a fun word game you can play to test your knowledge of electrical safety terms. Have a good time with this.
Electrical Wiring Safety FAQs
What's the regulation, again?
Electrical—Wiring Methods, Components, and Equipment for General Use (1910.305)
Does OSHA have a Safety & Health Topic webpage for electrical hazards and regulations?
Yes, two. There's one for general industry and one for construction.
Does OSHA have any eTools for the electrical regulations?
Yep, three:
We would really draw your attention to the Subpart S-Electrical Standard eTool in particular. It has very helpful information on:
General requirements
Wiring design and protection
Wiring methods and equipment
Specific purpose equipment and installations
Special systems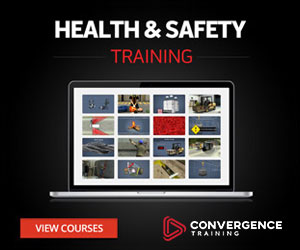 Basically, it seems real handy if you're interested in electrical wiring training.
Does OSHA have a free downloadable publication to help control electrical hazards?
Why yes, they do have an online document titled Controlling Electrical Hazards.
Does OSHA offer any checklists to help small businesses comply and avoid hazards?
Here's a handbook for small businesses (scroll down a little more than half way to find the electrical section).
What about NIOSH? Do they offer electrical safety resources too?
Glad you asked. Here's a series of electrical safety resources from NIOSH.
Hope that helps. And since you've read all the way down here to the bottom, take a moment and download the free online safety training buyer's guide checklist below. It's  very helpful resource that can help you find the right online safety training solution for your workplace.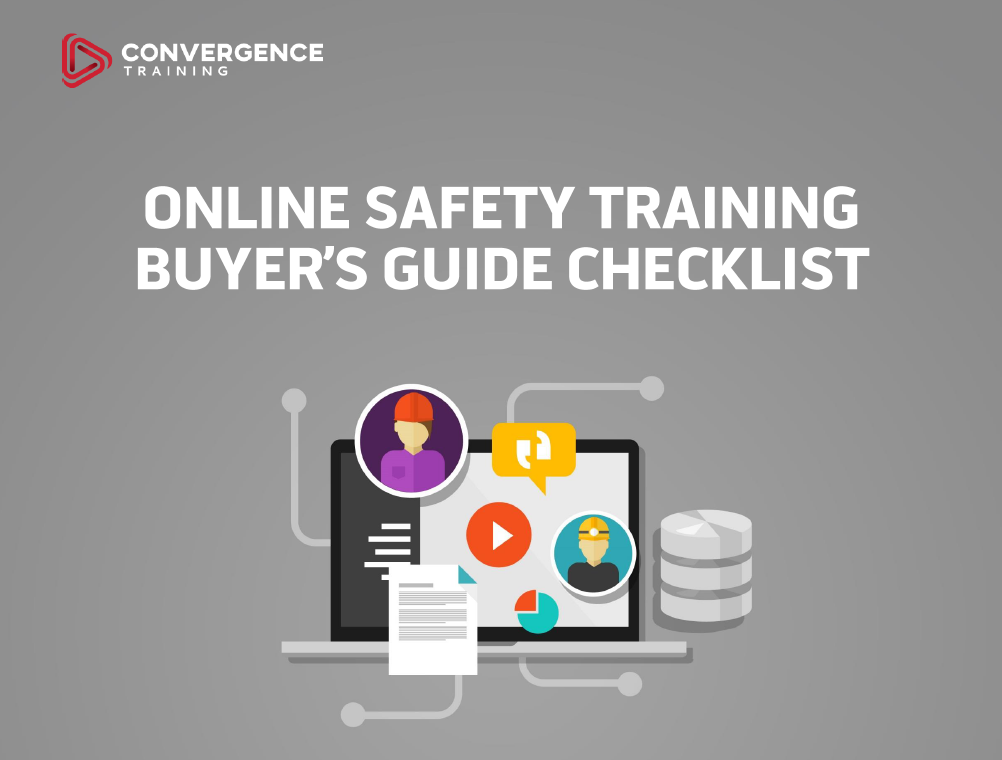 Online Safety Training Buyer's Guide Checklist
Learn how to evaluate the different online safety training solutions that exist to find one that best fits your company's needs with our FREE informative guide and checklist.