There are lots of new technologies these days, and they're influencing the ways we live our lives on a daily basis. You wouldn't have been reading this article "online" 10-15 years ago. And there's a good chance you're even reading it on your phone, something that seemed unimaginable not that long ago. And those are just two quick examples.
Those technological changes are also affecting what we can and should do with safety training. That's not to say the basics of how people learn have changed, because they have not, and it's not to say our sole focus should be on technology and technological solutions, because it should not.
However, it is wise to keep up with these new technologies and see how we can leverage them to improve the quality of our safety training in addition to what we know and what we're doing today.
Along those lines, we thought you might be interested in our recent article in the American Society of Safety Engineer's (ASSE) Professional Safety January issue, which provides a (partial) list of some of the key technological issues to be aware of and brief explanations of how they are related to safety training.
We encourage you to get a copy of the article (even join ASSE) and read the entire magazine, but we've included our list below. The list was intended to be an introduction and not to be comprehensive or exhaustive, so let us know if you've got technologies you'd add or if you have more to say about any of the individual technologies and their application to safety training.
While you're reviewing the list, don't forget to click the black button at the bottom of this article to download a free copy of our Online Safety Training Buyer's Guide Checklist, too.
Here's our list (in alphabetical order).
What would you add and what comments/thoughts/opinions/experiences can you share?
Technologies to Be Aware of for Safety Training
360 video
Augmented reality
Barcodes and QR codes
Data analytics
Gamification
Internet of Things (IoT)
Learning Management System (LMS)
Learning personalization
Learning record store (LRS)
Mobile devices (and mobile apps)
Predictive analytics
Smart glasses
Safety wearables
Video
Virtual reality
xAPI (also called Tin Can and Experience API)
Here's what the article looks like. Check it out and don't forget to scroll to the bottom to download your copy of the free Online Safety Training Buyer's Guide Checklist. If you'd like us to send a copy of the article to you in PDF format, just send us an email and we'll get back to you.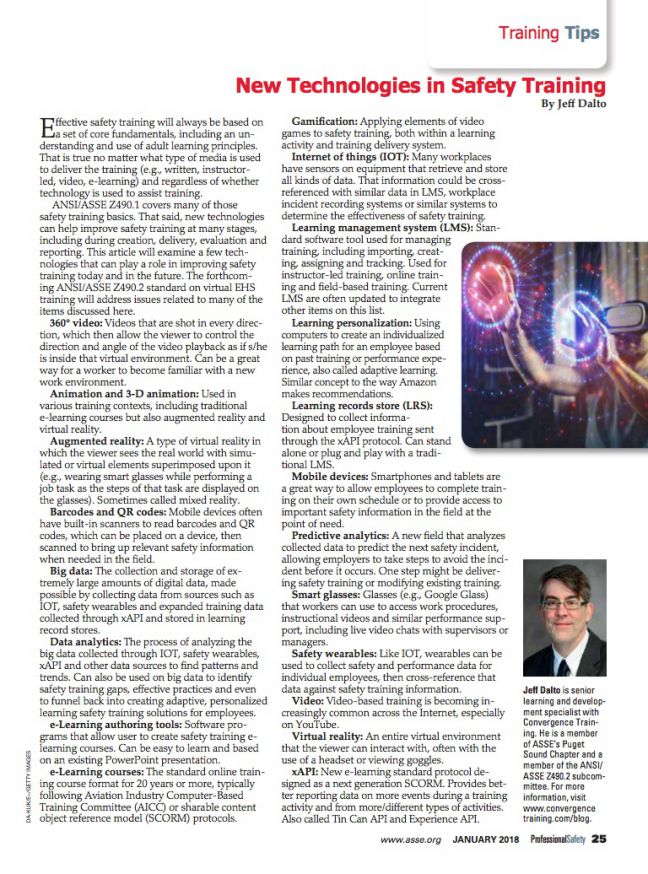 Here's the free guide, too!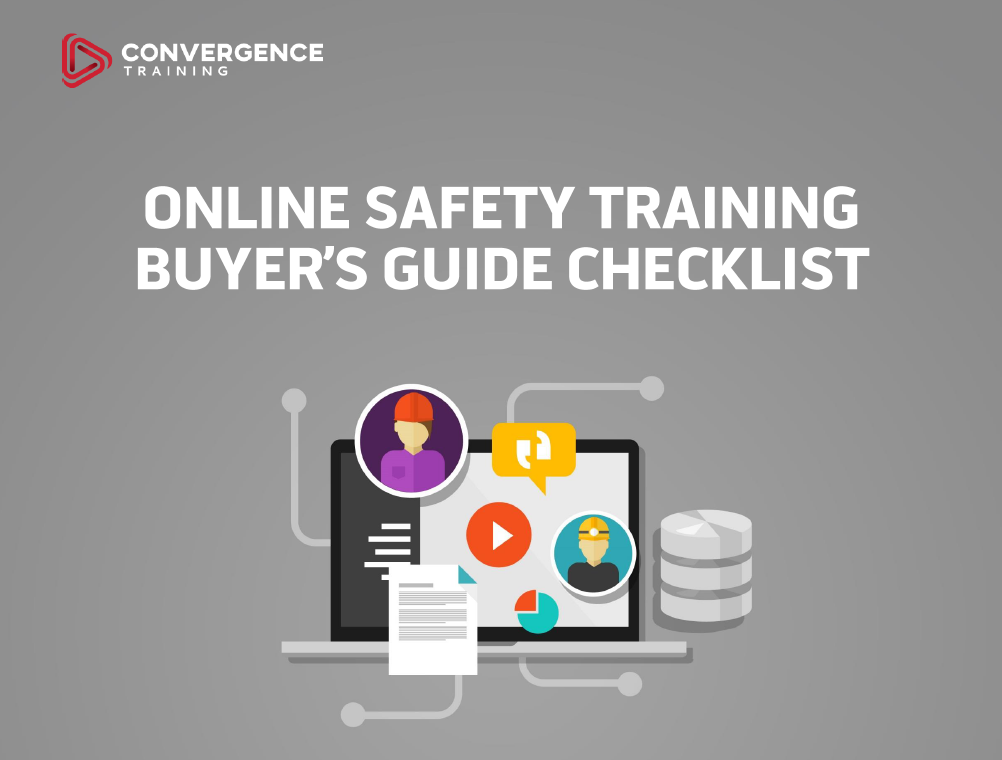 Online Safety Training Buyer's Guide Checklist
Learn how to evaluate the different online safety training solutions that exist to find one that best fits your company's needs with our FREE informative guide and checklist.