Here are the new training courses created by our busy Production department in August. They're all additions to our Pulp, Paper, Tissue, and Box 3D animated training libraries. Scroll down to see short samples of each.
If you'd like to learn more about these courses or view them in a demo, click here.
Continuous Cooking Introduction
In a continuous digester, wood chips are surrounded by alkaline liquor and "cooked" at high temperature for a couple of hours. This cooking process digests, or breaks down, the lignin, or glue, which holds the cellulose fibers together. This course provides an overview of a continuous digester cooking system.
Learn more about our Continuous Cooking Introduction Course.
Wet End Chemistry – Functional Papermaking Additives
Functional additives are added to papermaking furnishes to affect properties of the sheet. This module describes some of the more common chemicals that are used as functional additives, including dry strength additives, wet strength additives, mineral fillers, internal sizing agents, dyes, and pigments.
Learn more about our Wet End Chemistry – Functional Papermaking Additives Course.
Need to know more? Drop us a line; we'd be happy to hear from you.
Take a second to download our free guide to online training for people in the pulp, paper, tissue, and/corrugated industries since you're here.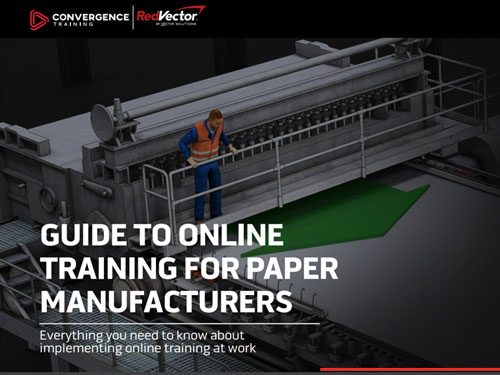 The Papermaker's Guide to Online Training
Learn everything you need to know about using online training at your paper manufacturing facility and get tips for getting started now.