We've got two new courses available in our Pulp/Paper/Tissue/Corrugated training libraries! Read more about them below.
The first new course, Introduction to Paper and Board Machines, is a helpful, introductory overview of the machines used to make paper and board. Here's a quick sample video:

And the second new course, Carrier Ropes–Procedures and Maintenance, covers proper use and maintenance procedures for carrier ropes, which are used to thread a narrow section of the sheet of paper from the wet end to the dry end of a paper machine. (This is one of several courses on carrier ropes in our pulp/paper/tissue/corrugated libraries–which the titles to see more). And here's a sample video from that new course.
Let us a second to download our free guide to online training for people in the pulp, paper, tissue, and/corrugated industries since you're here.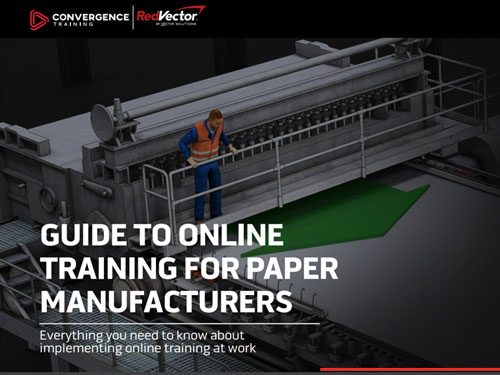 The Papermaker's Guide to Online Training
Learn everything you need to know about using online training at your paper manufacturing facility and get tips for getting started now.