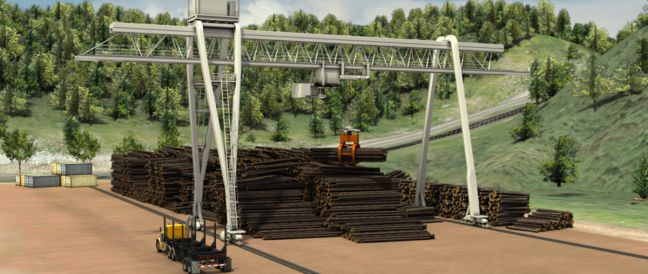 Just a quick note here that we've released a new course on woodyard cranes as used in pulp-processing woodyards to handle those massive logs that get turned into pulp and eventually paper products.
The course explains a couple of typical designs of these overhead woodyard cranes and then explains operational principles and safety considerations.
Read on to watch a sample video and to review the course's learning objectives.
Here's that short sample video from the new Woodyard Cranes course.

The learning objectives for this course are:
Identify and describe common equipment used for unloading and handling logs from trucks or railcars
Identify and describe linear and circular overhead woodyard cranes
List the benefits of using a woodyard crane compared to a mobile loader
Identify typical crane inspection requirements
Recognize considerations when unloading and stacking logs with a woodyard crane
List typical safety guidelines related to woodyard cranes
So check this new course out if it's an item of need at your workplace. Don't forget to check out our other courses for pulp, paper, tissue, and corrugated board manufacturing. And of course help yourself to the free guide on online paper manufacturing below too!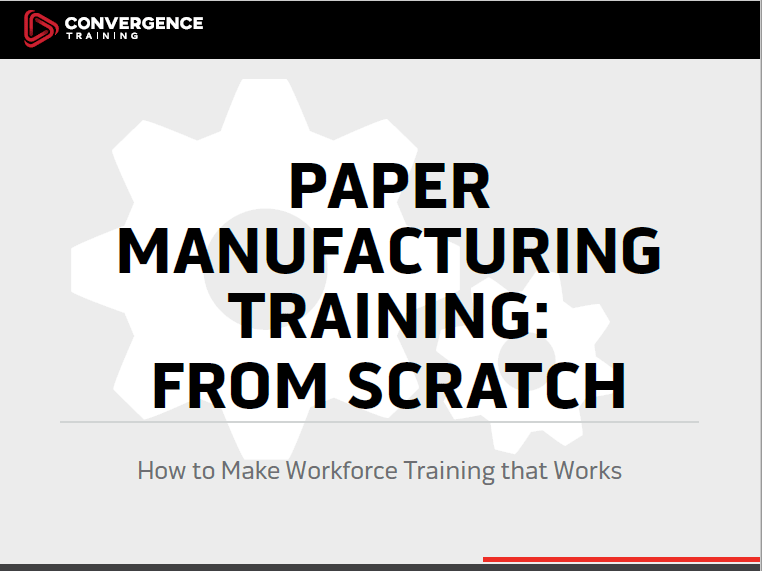 The Papermaker's Guide to Online Training
Need to know how to use online training tools at your paper manufacturing company? This guide will tell you everything you need to know and will help you get started.