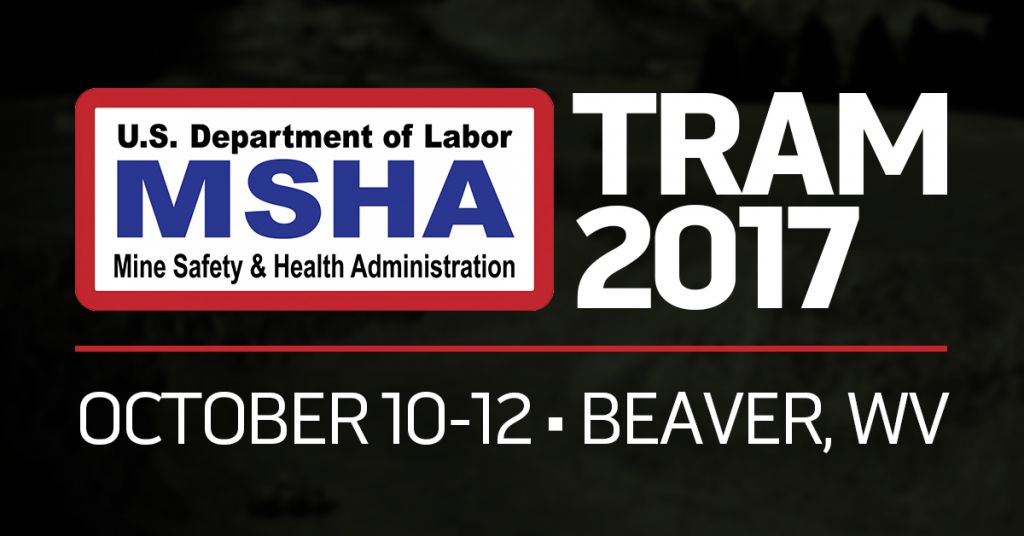 We're just back from the 2017 MSHA TRAM conference at the National Mine and Health Safety Academy in Beaver, WV and thought we'd give an overview of some of the presentations we attended and some of the things we learned.
We also figured we'd show you some pictures of our trip–not everyone gets out to West Virginia or the Mine and Health Safety Academy every day (or ever).
While we were there we gave two presentations of our own: one on Evaluating Online Safety Training Solutions for Mining, and a second on Current and Future Training Technologies. We'd like to thank those who attended those sessions and helped to contribute to the discussion in each. Those links in this paragraph provide some more related information about each of those presentations, including a related recorded on-demand webinar, helpful links, and free downloadable guides.
Below, we'll tell you more about some of the other presentations we attended.
Arriving at MSHA's TRAM Conference
If you haven't been to West Virginia, to the Beckley/Beaver area, or to the Academy, you're missing out. It's beautiful and that's especially true at this time of year.
Some folks drive in, but plenty fly in to Charleston, and that means Yeager Airport. Yeager's named after famous local Chuck Yeager, the first person confirmed to have exceed the speed of sound (Yeager was born in Myra, WV).
The residents of southern West Virginia show their local pride with this bust of Yeager at the airport they named after him.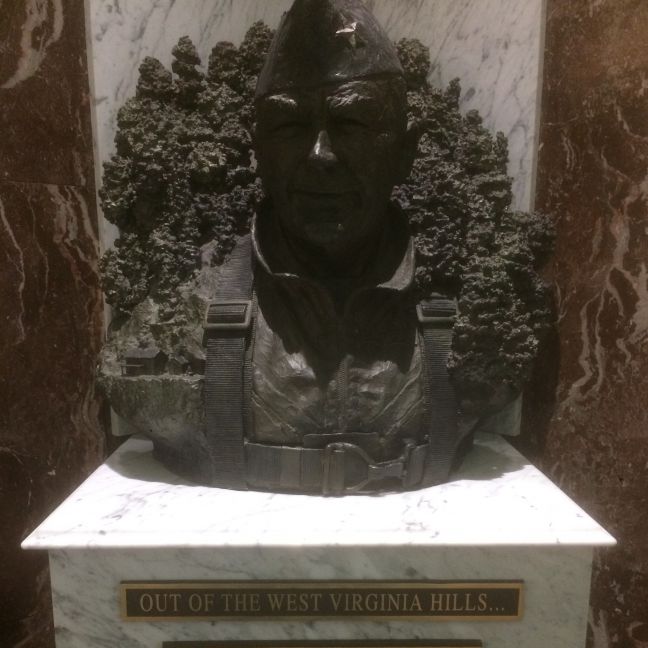 From the airport, it's a simple and beautiful drive through largely deciduous forests to the Beckley/Beaver area.
You know you've made it to the Academy when you see the sign at the gate.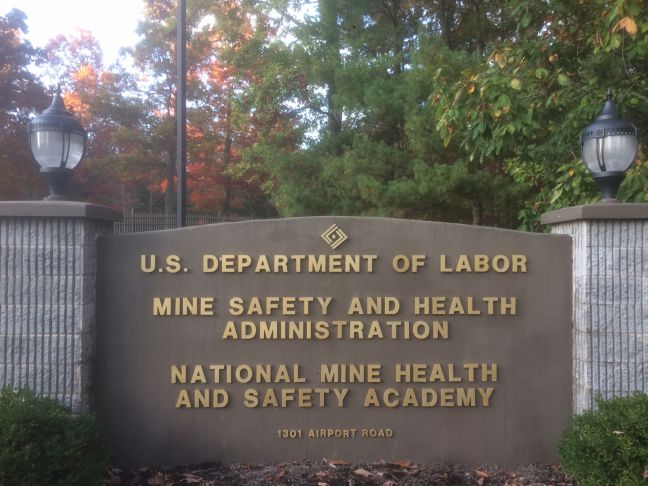 Day One: Registration: Opening Talks, Training Award Winners, and Joseph A. Holes Safety Association Meeting
Like all great conferences, MSHA TRAM began with registration. I don't know the names of everyone who played a role in this, but many thanks to all who did.
A few names that I DO KNOW and that deserve special calling out are Cheryl McGill, Angela Blair, and JJ (from IT). So thanks to them, but to everyone involved, including those who helped us register to stay at the Academy, those who cleaned our rooms, those who cooked us meals and did our dishes, and everyone else.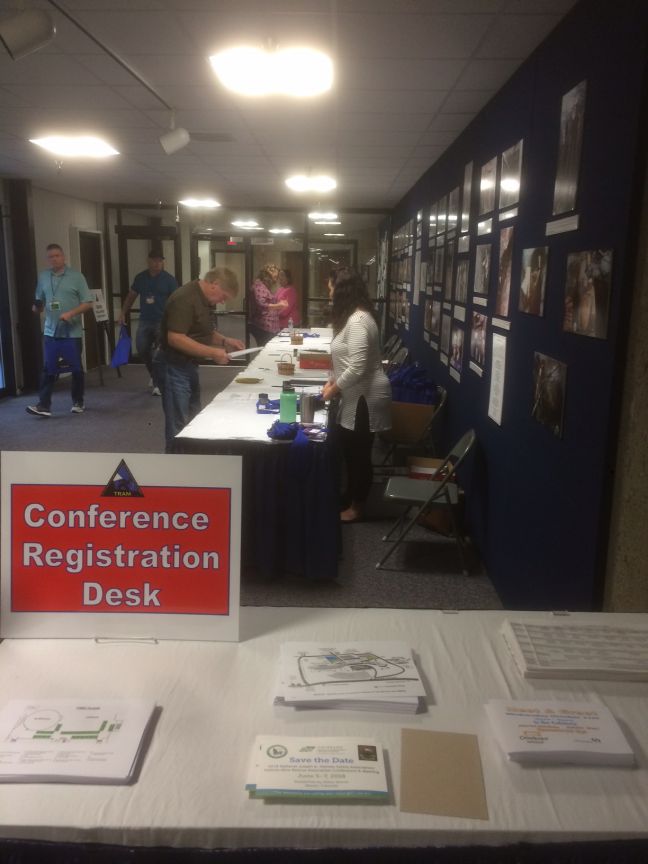 Day one consisted of the opening remarks from key MSHA personnel and an awards ceremony for the winners of the training competition.
Opening remarks included short but interesting speeches from Dr. Michael J. Faughanan, Superintendent; Jeffrey Duncan, Director of Educational Policy and Development; and Patricia W. Silvey, Deputy Assistant Secretary for Operations.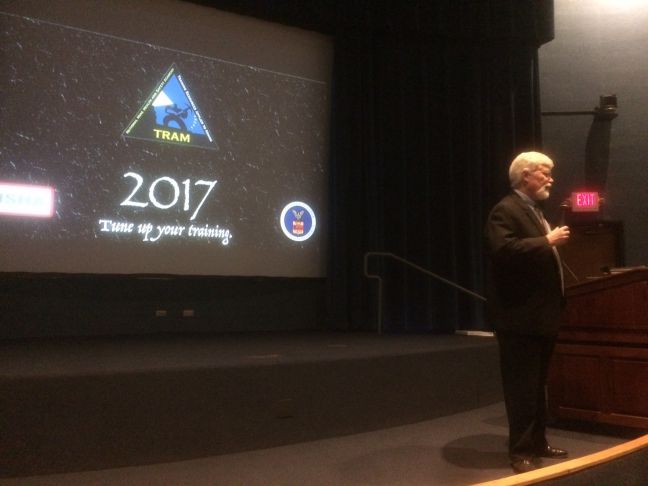 After that, Terry (Mike) Jude, Competition Coordinator announced the training materials awards winners. Congrats to those winners–I've listed them below and included their pictures. Please let me know if I've wrongly matched award winners and pictures (I did my best).
Award winner one 
1st Place Video
Surface Mine Foeman Continuing Education
Virginia Department of Mines, Minerals and Energy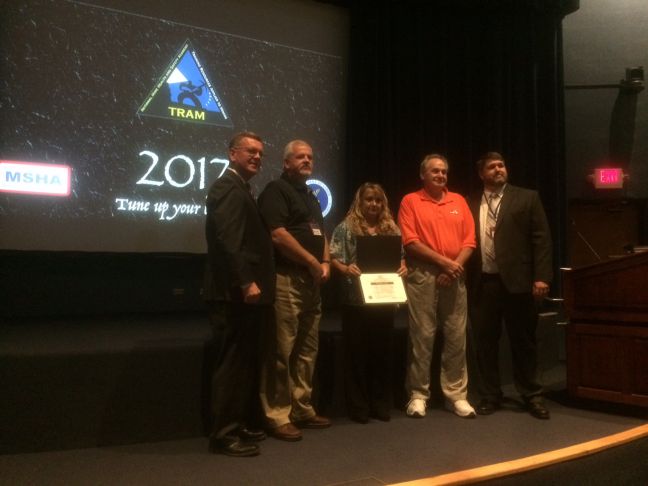 Award winner two
1st Place Printed Material
PPE – MSHA 46.com
Old Castle Minerals Group – Midwest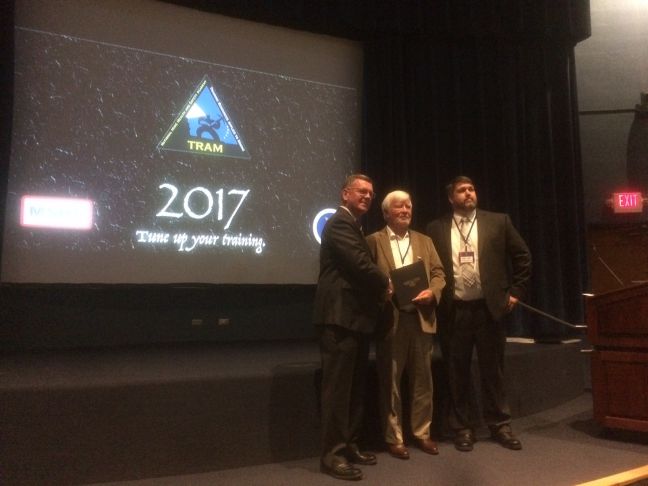 Award winner three 
1st Place Mixed Media
Workplace Exams
South Central College, Center for Business & Industry
Overall Grand Prize
Workplace Exams
South Central College, Center for Business & Industry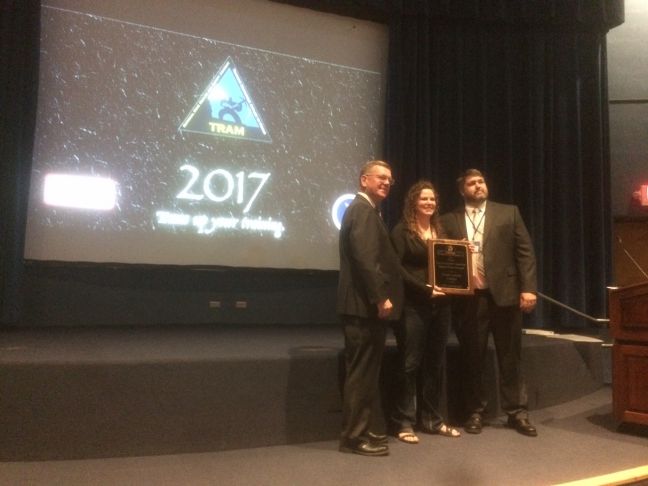 Finally, day one wrapped with a meeting of the Joseph A. Holmes Safety Association.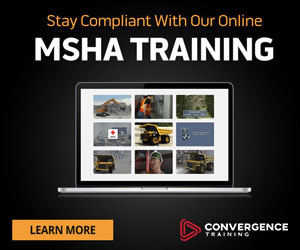 And I wrapped up day one by taking a few laps on their lovely jogging trail right there at the academy.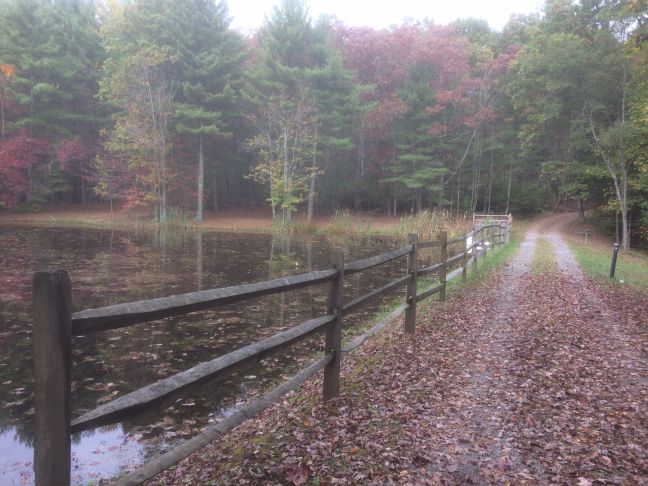 Day Two: MSHA TRAM Presentations
Day two began the full presentation series. Although there were lots of great sessions, I'll list the ones I personally attended below.
Mine Escape Virtual Reality Scenario-Based Training
Three presenters from the University of Arizona gave three consecutive presentations this morning on a scenario-based, virtual reality underground mine escape training game. I attended all three and was suitably impressed with what they had created.
The presentation titles and presenters were as follows:
A Workflow for Mine Safety Training Using Serious Games: Design and Evaluation; Leonard Brown
Improving Hazards Recognition and Situational Awareness Using Serious Games; Mary Poulton, Leonard Brown
Usage Paradigms for Serious Games: Strategies and Lessons Learned; Brenda Granillo, Leonard Brown
Evaluating Online Safety Training Solutions
After attending the morning sessions, I led my own presentation in the afternoon of day two.
That session focused on evaluating online safety training solutions for mining, including (1) eLearning courses, (2) learning management systems (LMSs), and (3) safety training providers.
Learn more and find more related resources about this presentation here, and/or watch the recorded webinar below to hear much of what I said.
You can also send me an email if you'd like a copy of the PowerPoint I used to lead the presentation at TRAM.
After my presentation, I spent a little time checking out the MSHA Mine Simulator, which is located on the academy.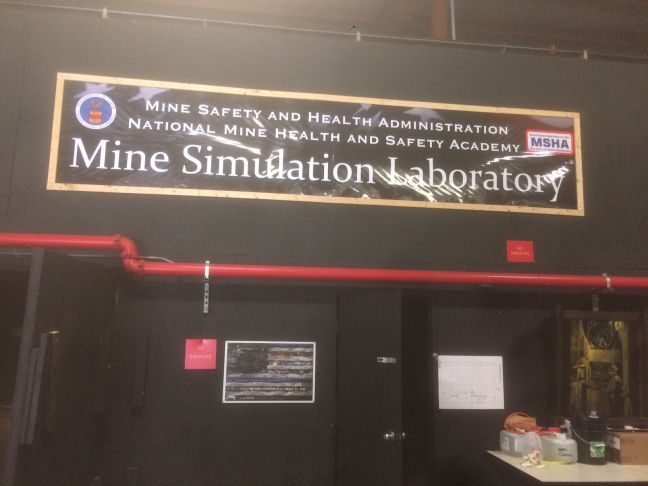 Here's a photo inside the simulator itself.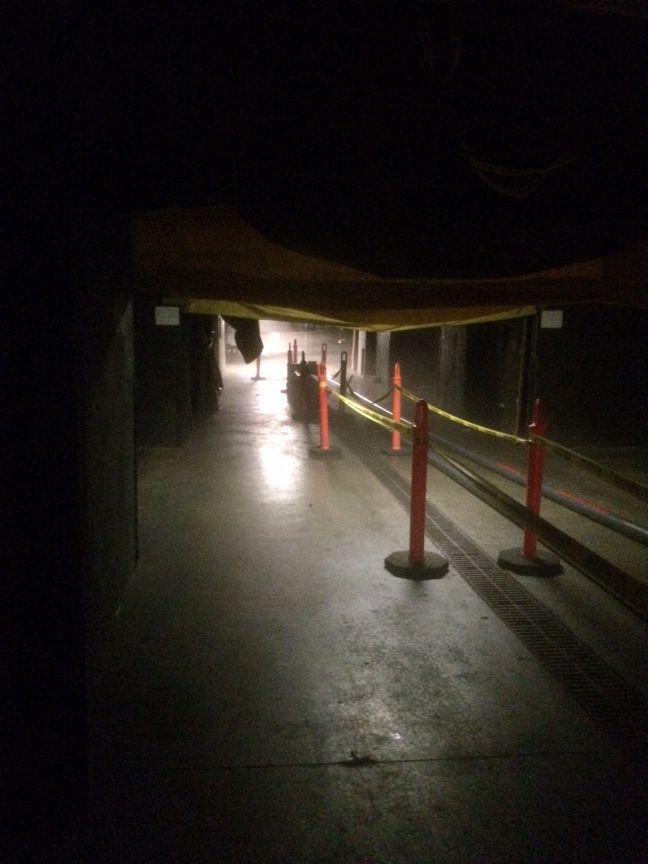 And here are some folks doing some hands-on training there at the simulator (though not technically inside the simulated mine).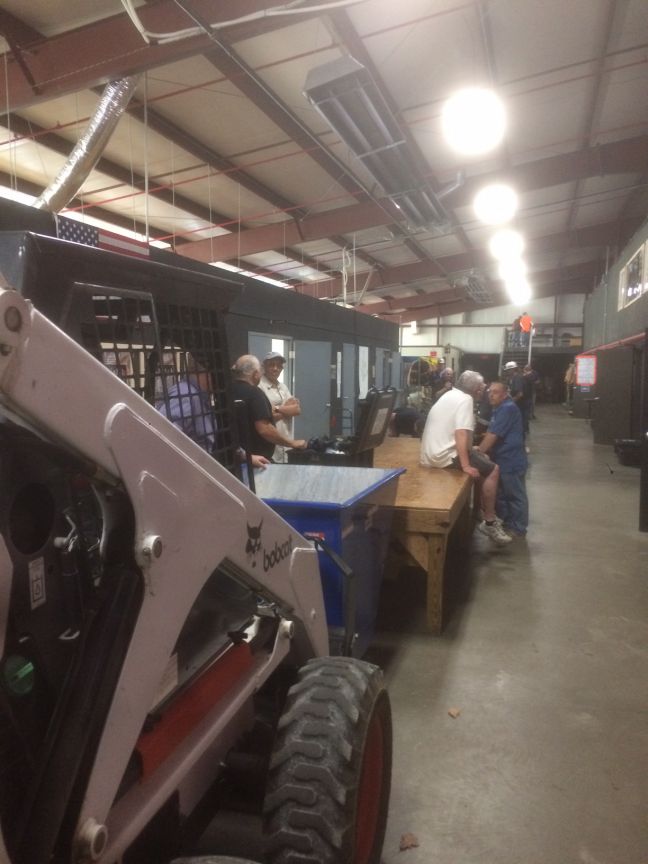 Post-Conference Meet and Greet
The day ended with a post-conference meet and greet hosted by Catamount Consulting, which included food, beer, and wine. Thanks everyone!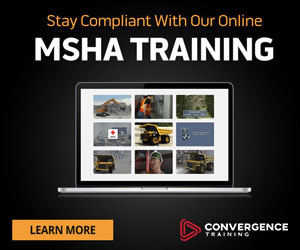 The meet and greet took place in the cafeteria area, where you can see this cool sculpture of a miner.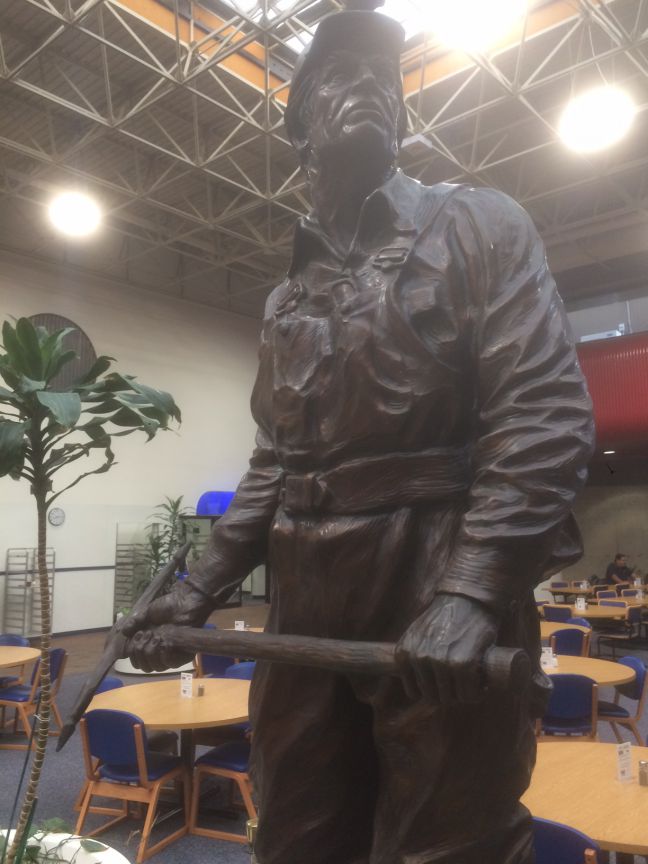 Day 3 Presentations
Conference presentations continued on the third and final day of the conference.
Current and Future Training Technologies for Mining Safety
For me, the third and final day of the MSHA TRAM conference began with a presentation I gave on Current and Future Training Technologies for Mining Safety.
For some additional information about this presentation, including some related links, click here.
You can also send me an email if you'd like a copy of the PowerPoint I used to lead this discussion at TRAM.
I have never given this presentation/discussion before, so I can't provide a recorded webinar that matches the presentation point-for-point. For what it's worth, here's what we discussed:
Training and recordkeeping practices of the past and present
Online safety training
Online safety training courses and how to evaluate them
Online safety training management systems and how to evaluate them
Online safety training providers and how to evaluate them
Smart glasses
Barcodes & QR codes to assistant mobile searching for performance support in field
Microlearning
Gamification
Game-based learning and/or "serious games"
Learning personalization
Adaptive learning
Simulations
Tin Can/xAPI
Learning record stores (LRSs)
The Internet of Things (IoT)
Safety wearables
360 video
Augmented reality/mixed reality
360 HMD
Full virtual reality
When and Why to Use New Training Technologies
After I presented, I spent the afternoon catching a presentation from a couple of speakers from CDC/NIOSH.
The presentation was titled "When and How to Use New Training Technologies" and it was presented by Launa Mallett and Blaine Connor.
They gave some useful ideas about why one might include technology in mining safety training, how to do so, and provided some simple, easy-to-incorporate examples. Another good presentation!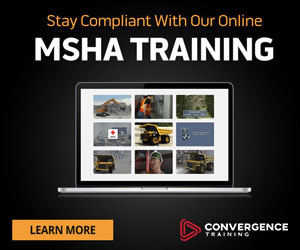 I wrapped up this day by checking out some of the old, historic mining equipment they have on display at the Academy. Here's one image here.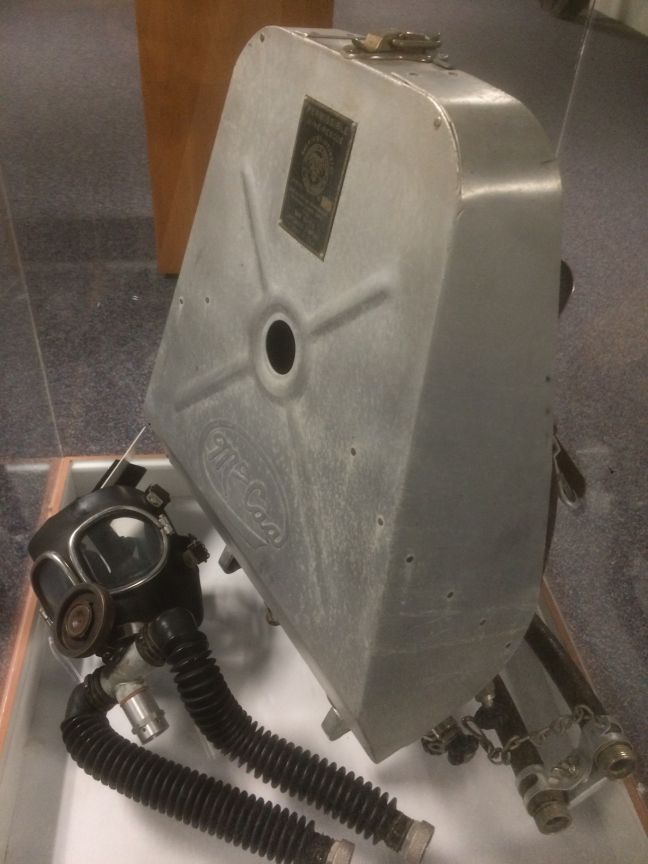 On the Way Back to the Charleston Airport
With the conference over, I headed back to the airport. Here are a few sights I saw along the way.
As I was pulling out of the Mining Academy, I saw some fire suppression training going on.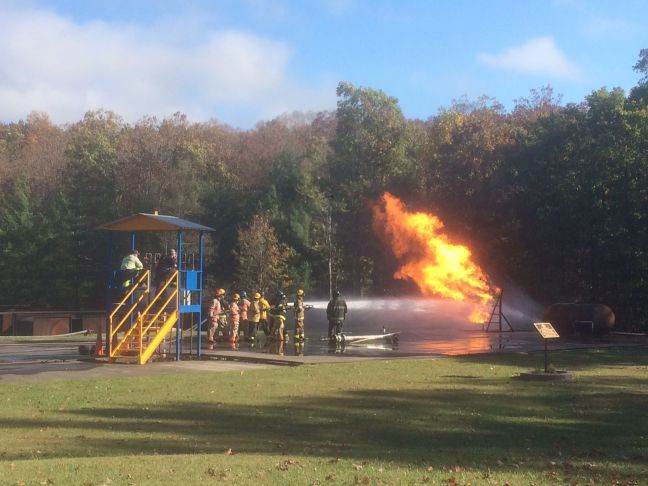 In Charleston, I stopped at the state capitol. Not surprisingly, there's a statue of a miner there.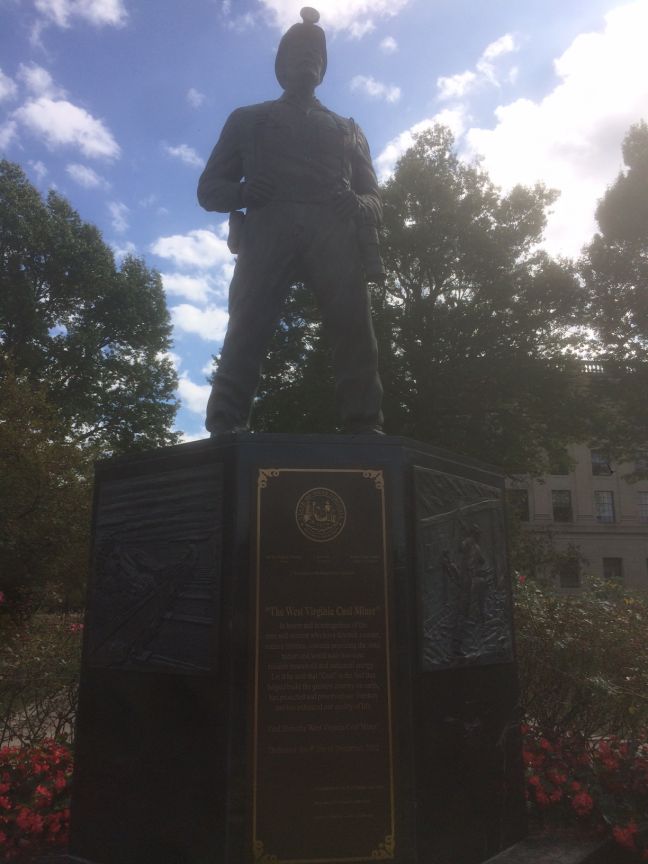 The state capitol building itself has a very  beautiful golden dome, by the way.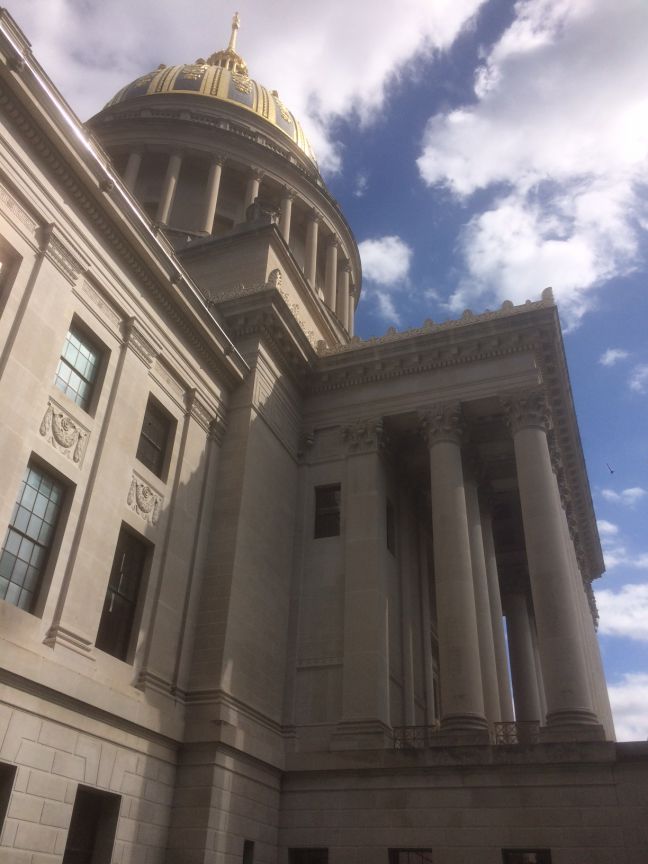 And while I kind of ran through the state museum, also on the capitol grounds, and didn't do it justice, it was pretty great. I recommend carving out some time for this if you're in the area–I know I will spend more time there the next time I get to.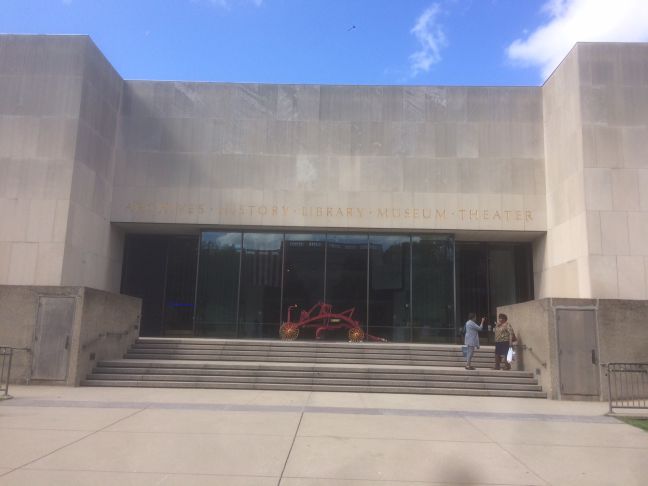 Additional Materials about Online Training Tools for MSHA Part 46 Training Compliance
If you're not very familiar with MSHA, MSHA Part 46, or using online training tools for Part 46 compliance, you may also be interested in the recorded webinar that we held just a little while ago. That's it immediately below.
If you've got any questions about MSHA Part 46 Training, let us know by shooting us an email. We look forward to hearing from you.
Let us know if you'd like to get more information about our online MSHA training course options, including:
And feel free to download the guide below, which explains MSHA Part 46 and Part 48 in great detail and gives a lot of tips about online training for both.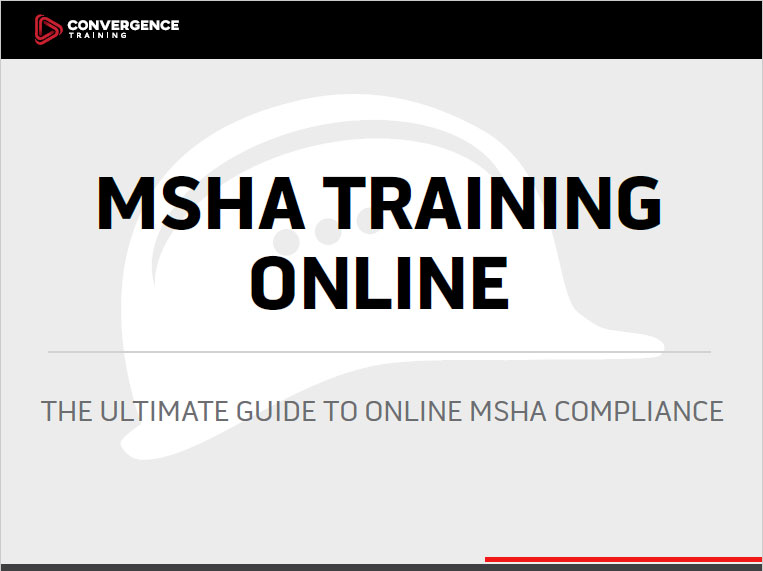 Online MSHA Compliance Guide
Download our free guide to learn how online tools can help you create safer work conditions at a mine site, stay compliant with MSHA Part 46 regulations, and manage your training program more efficiently.