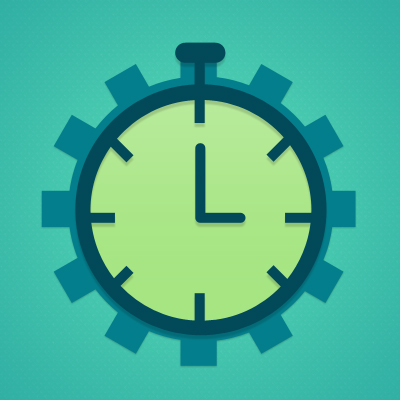 A message from Kenny Dellavalle, Operations Manager of Convergence Training
The most successful modern businesses are ultra-efficient and advanced in everything they do, including how they educate their workforces. Successful businesses understand that a good training program more than pays for itself—it makes money.
A good training program educates workers quickly, minimizing downtime. A good training program distributes knowledge throughout an organization, where and when it's needed. A good training program ensures workers have the correct information, across the organization, and this minimizes mistakes. In some industries, a good training program keeps workers physically safe by educating them about hazards. With all of these benefits, a good training program makes money.
Most of our customers are large industrial manufacturers. Some of them consider their training programs to be a major competitive advantage, and what sets them apart from their competition. If you're not yet convinced of the need for a modernized training initiative, your competitors might already be one step ahead of you.
What kind of training program are you using? If you already have a modern, efficient training program, you can stop reading. But if you suspect your training program is outdated and behind-the-times, keep reading.
How can you tell if your training program is behind-the-times? How many of these are true for your organization?
Rely almost entirely on live trainers
Training leads to a lot of overtime hours
A lot of time spent on scheduling training to fit everyone's schedule
Records are mostly kept in paper form
Training involves a lot of VHS tape-watching
Managers have a hard time figuring out who took what training
Important training records have been lost
If you answered yes to more than a couple of those, you might be in need of a training makeover. There are two important things you can do to implement a modern training program at your workplace:
Get training management software
Get engaging training content
Training Management Software
Training management software is a program that handles the assignment of training and the tracking of training. All records are kept in a digital format and are easily accessible for when managers need to see, for example, if Bob in the Safety Department has taken his annual OSHA training.
The better training management systems will keep track of both live training and computer-based training, or e-learning. These e-learning courses are very efficient because they can be delivered to a worker's desktop computer, and they are self-paced and self-directed, which means a live trainer isn't needed.
Live trainers are necessary for certain functions, especially for hands-on, procedural training in the field. But most classroom training is going over content that could be covered just as well by computer-based training. There's also the added benefit that a computer-based system can give workers a test to make sure they learned what they needed to learn, and the results of that test will get tracked in the system.
Here are a few benefits of having training management software:
Administrators easily see who is trained and who is not
There are less overtime hours because workers can train whenever they are free
There are less administrative hours scheduling live training
Less potential fines for lost or misplaced compliancy training
All employees, across the company, receive the same, consistent message
With a web-based system, employees can access training from any location
Modern, efficient training has to be managed electronically; that's a fact. Data needs to be accessible for safety audits, employee qualification screening, and compliancy reports. You don't want to sift through stacks of papers looking for important records. You don't want to waste time hand-grading papers or putting together training packets.
Great, Engaging Training Content
At many modern facilities, computer-based training makes up 80% of hours trained, while live training makes up only 20%. This is because computer-based training courses are so much more efficient at communicating most of the necessary information that workers must learn. Plus, it exists as a reference to look at later, if there are questions.
If you recognize the need for computer-based training at your facility, you'll want up-to-date and effective training content that engages your workers. Modern instructional design methods have improved greatly over the boring and meandering VHS training tapes you've likely seen. There are new ways of structuring courses, based on improved understanding about how people learn. And there are new ways to teach, such as using 3D modeling and animation so that workers can see the interior of machines, or see how moving equipment components interact with each other. Better training content means more efficient communication of ideas, which means less time training and less mistakes made.
And there is the potential for a facility itself to create its own great training. Advances in video equipment, graphics creation programs, and other content-creation programs means that a facility can have an internal training creation department. Several of our customers have such departments, where workers use video to capture important facility procedures and then input those videos, along with instructions, into the computer-based training. In this way, information is spread in a consistent way throughout a large organization.
What's Your Next Step?
Advances in technology and in the psychological understanding of how people learn have lead to many improvements in training, some of which I've written about above. If you are interested in learning more about ways to improve the return-on-investment (ROI) of your organization's training program, give us a call or email for a free, no-strings-attached consultation.