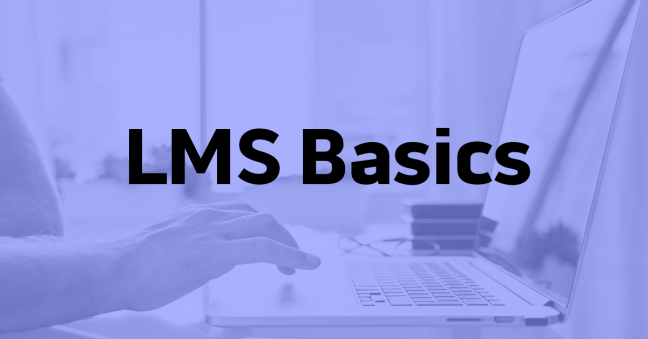 Many people are quite familiar with learning management systems (LMS), what they can do, and how you can use them at work. However, other people are still new to the idea of a learning management system, and they often ask us how they might be able to use an LMS at their workplace.
We have conversations like this with safety mangers and other people tasked with delivering, tracking, and reporting on safety and health training at their workplace, especially when it it comes to safety training that fulfills compliance requirements from organizations like OSHA or other regulators.
The short answer is that yes, many learning management systems can do that kind of stuff to help you out with your safety training. Of course, no LMS is exactly like another, and each has their own features. So some LMS may do everything a safety manager wants, whereas other LMS may miss out on a few of those safety/compliance-specific features because they focus on some other aspect of workplace learning and performance improvement.
The Convergence LMS was designed in close consultation with manufacturing and industrial clients, often including their safety managers. We designed our LMS with their needs in mind, and they've been battle-testing it out in the field, running our LMS through their EHS training compliance requirement challenges and letting us know when we needed tweaks or new features not just to hit that bottom floor of safety training compliance but improve overall safety at their organization while also making the LMS and safety training administration easier and easier. So, thanks to them for working with us on this for more than a decade, and lucky you for coming to us now looking for help with your safety training needs.
We'll briefly explain a little more about how an LMS can help with your safety training needs and challenges below. And of course, we invite you to contact us with questions about using an LMS for safety training or anything having to do with safety training (we sell pretty cool 3D-animated online safety and health training courses, too, by the way).
If you're really serious about getting some online safety training at your workplace, in addition to this article, you might find the two resources below very helpful:
Now let's get on with our quick overview of using an LMS for these safety training assignment and tracking issues we just discussed.
Assignment, Due Date, Expiration & Recurrent Training Features in an LMS for Safety Training
Let's get into that quick overview of these key aspects of using an LMS for safety training and safety training compliance.
Assignments
First, an LMS makes it easy to assign safety training to workers.
You can assign training to a specific worker. Or to workers in a team, department, or site. Or to all workers in your organization.
You can create special groups, such as Forklift Operators, and assign safety training to them. Or like New Hires, and assign safety training to them.
Due Dates
In a lot of cases, you'll not only want to assign safety training to workers, you'll want to assign it with a specific due date.
An LMS will let you do that. You can assign training to be due on a specific date, such as December 12, 2020. Or you can assign the safety training so it's due a specific amount of time after the training was assigned, such as a year. Or it can be due at the end of the year.
And so on. A robust LMS that's been designed with these safety training compliance challenges and needs in mind will do a lot when training is due (yes, the pun, though bad, was intended!).
Notifying Employees of Safety Training Assignments and Due Dates
It's nice to be able to assign safety training to workers and set due dates, but you want to make sure they're in on the secret.
In fact, you want them to be very aware of their safety training assignments and due dates so they can be responsible and accountable for completing their own safety training.
An LMS worth its salt for safety training will inform the worker of the assignment and the due date in an email when the assignment is made. And that assignment and due date will appear on the worker's training home page when they log into the LMS.
Due Date Reminders & Reminder Escalation
Of course, you know that workers sometimes workers let safety training assignments slide a little bit, allowing the safety training assignment to remain uncompleted as the due date gets closer. Which isn't good for your grey hair count.
So your LMS should send reminders to the worker about the safety training assignment and the approaching due date. Those reminders should become more frequent the closer the worker gets to that due date. And a manager or supervisor should be "cc'ed" on those reminders at some point so they can check in on the worker, see what's up, and see what the plan is for completing that safety training assignment before it's past due.
Past Due Training
Well, we just spent a lot of time talking about features to prevent a safety training assignment from becoming past due, but it's an imperfect world. Things happen.
So your LMS should be able to send notifications to the employee with the overdue safety training assignment. And to that person's manager. The overdue assignment should be clearly indicated when the employee logs into the LMS. And the overdue safety training assignment should appear on reports that can be set up for automatic generation (for example, every week) and automatic emailing (for example, to the safety manager and/or department manager).
Training Completion
Of course, you want that LMS to give credit to employees when they've completed a safety training assignment as well. They should clearly see that on their training home page when they log in.
Additionally, the LMS should store ALL completion records and you should be able to easily call them up in reports.
Training Expiration
Now, in some cases, safety training is a one-and-done thing, but in many other cases, you have to deliver safety training to employees again and again. Maybe it's every year, every two years, or every three years.
That means the LMS must keep track of when the employee is nearing that training expiration date. The LMS must notify the worker and supervisors when that training expiration date is coming near. And the LMS must automatically toggle the worker back to the "incomplete" state of training if the worker doesn't complete the training again on time (while also storing that earlier safety training completion record).
Recurrent Training Assignments
Of course, you don't just want training completions to expire. You want to assign new training so the employee can complete that and stay compliant and up to date for safety training on topic X, Y, or Z.
If your LMS has been designed for safety training and safety training compliance, it will have you covered.
Summary: An LMS Designed for Safety Training & Compliance Requirements Can Solve May of Your Safety Training Management Headaches
We hope this article helped to answer a few of your questions about using an LMS for safety training. Let us know if you've got other questions in mind, or if you'd like to set up a demo or preview.
And please help yourself to the Online Safety Training Buyer's Guide Checklist, below.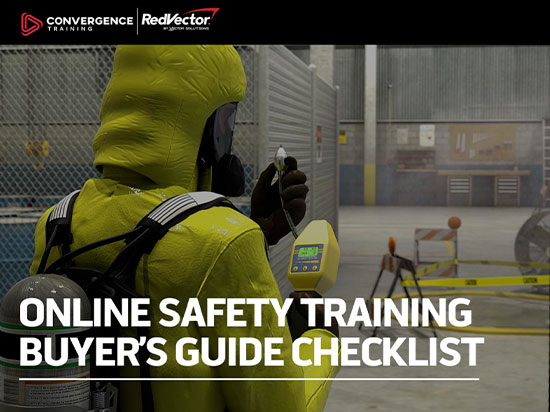 Online Safety Training Buyer's Guide Checklist
Learn how to evaluate different online safety training solutions to find one that best fits your company's needs with our FREE informative guide and checklist.