People who are new to learning management systems (LMSs) sometimes assume that an LMS can only be used to deliver, track, and report on online training. You know, things like computer-based training courses–or maybe you call them online courses or e-learning courses.
But that's not true. At least it's not true with the family of Convergence Training LMSs.
We believe that the best training programs take advantage of a blended learning solution that incorporates different types of training: instructor-led training, OJT task-based training, written policies, procedures, documents, social learning, self-guided learning, and more. Which is why we've incorporated many different training formats within our various LMSs.
In fact, the Convergence Training LMSs let you work with up to seven different "training activity types" to fit many needs. These include:
Convergence Training is a training solutions provider with a long history of creating training in many industries.
Learn more about our training management solutions, eLearning course libraries, and custom training solutions.
Classes: A handy tool for working with instructor-led training. Includes the ability to schedule rooms, set times, create multiple topics/occurrences, allow employees to self-register, and integration with Microsoft Outlook calendar.
Computer-based training (CBTs): Online learning/e-learning modules with multimedia, interactivity, practice questions, scored tests, and more.
Videos: "Straight" videos delivered online.
OJT/Skills-demonstrations: Create a list of tasks you want your employee to demonstrate, evaluate the employee's performance of the tasks, and "check" the employee off on each task when they're done correctly. This is a great way to evaluate the skills of your employees in the field. Plus, with a simple configuration setting, you can change this into a "visual standard operating procedure (SOP) that teaches a set of skills too.
Documents: Need your employees to read some written material, step through a PowerPoint presentation, look at a diagram or other image, watch a video, listen to an audio recording, or view a pre-recorded webinar? A document is just the ticket.
Quizzes: Need to create an assessment with tools right inside the LMS? We've got you covered–multiple question types, test banks, question randomization, custom passing scores, question-specific feedback, and more all included.
Training events: Got some other form of training that the five activity types above don't quite cover? Create a training event, then. Site tours, social learning, self-guided study, and more.
So there you have it. You can work with a LOT more than just online training when you get an LMS to create, assign, deliver, track, and report on training. Need more information? We're right here.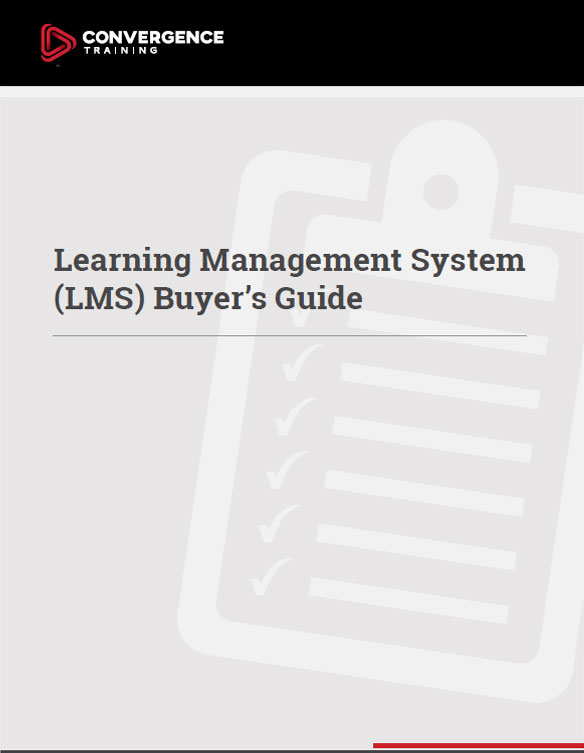 Learning Management System (LMS) Buyer's Guide
Learn what you need to know BEFORE you begin your search and get a free checklist to guide you, too.