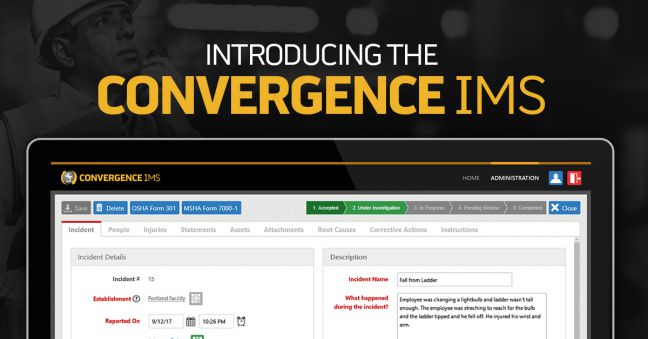 Life is already too complicated–why have different software applications for safety training AND safety incident investigations and recordkeeping?
The brand-new Convergence Incident Management Software (IMS) can be integrated directly into your existing Convergence Learning Management System (LMS). So you can access both systems with one easy log-in!
Here's a quick video overview:
We think you're really going to like this new safety tool. Click to learn more about our incident management software or just contact us.
You may also get some valuable insights from the following articles related to incident investigations:
For more information about our IMS and how you can begin using it today, call us at 888-324-9190 or just drop us an email.