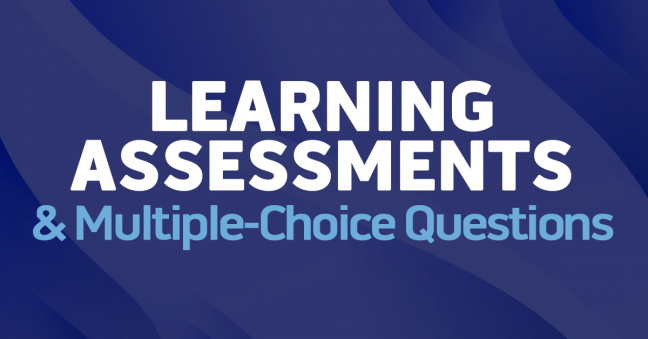 In this recorded discussion, we talk with learning researcher and instructional designer Dr. Patti Shank about learning assessments in general and, in particular, multiple-choice questions.
In the discussion, Dr. Shank talks about the relationship between learning objectives and learning assessments; how learning activities are influenced by leaning objectives and lead to learning assessments; the purpose of creating learning assessments; authentic learning assessments; tips for writing multiple-choice questions, including the stem, answer options, and feedback for correct answers; passing scores; and more.
This is one of two related discussions with Dr. Shank. Be certain to check the discussion about Learning Objectives as well.
As always, thanks to Dr. Shank for sharing her time and knowledge and for all the great learning research she compiles and shares.
Here are some related links to check out: