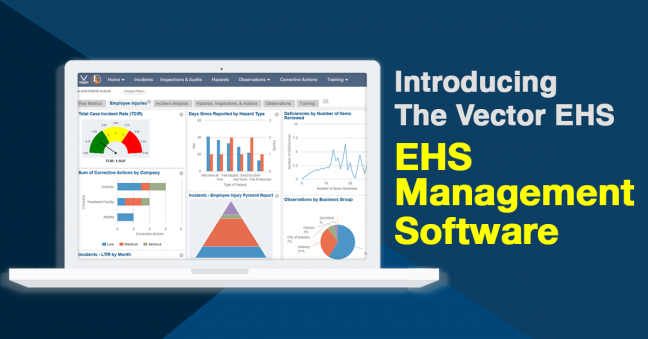 Some Convergence Training customers may know that (1) we became part of Vector Solutions about two years ago and are in the process of changing our name to Vector Solutions and (2) Vector Solutions includes many other brands, including IndustrySafe and LiveSafe.
Industry Safe makes EHS management software that Vector Solutions has called Vector EHS.
In the recorded discussion below, we talk with Clare Epstein of IndustrySafe to learn more about the Vector EHS management software that's available to any Vector Solutions customers, including of course customers of Convergence Training.
Let us know if you've got any questions and thanks to Clare for sharing her time, knowledge, and passion for EHS management with us.
Hope you enjoyed the discussion about Vector EHS and let us know if you have any questions.
We've got a bunch of links and free resources for you below if you want to check that out.
Below are some links to things mentioned in the recorded discussion:
The Vector EHS management software
And register here for the upcoming IndustrySafe OSHA Recordkeeping Webinar 
And you can download that Guide to OSHA Recordkeeping & Reporting we talked about immediately below.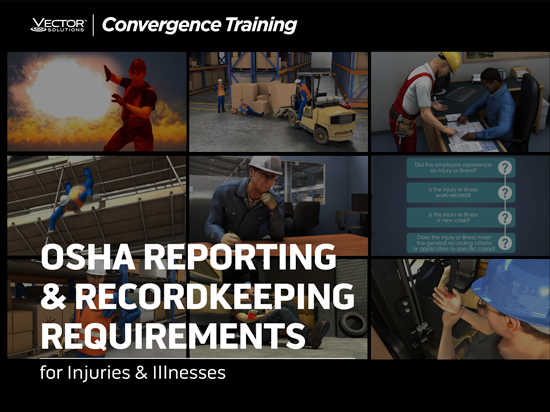 Free OSHA Injury & Illness Reporting & Recordkeeping Guide Download
Download this free guide to learn what you need to know about OSHA requirements for injury & illness reporting and recordkeeping.