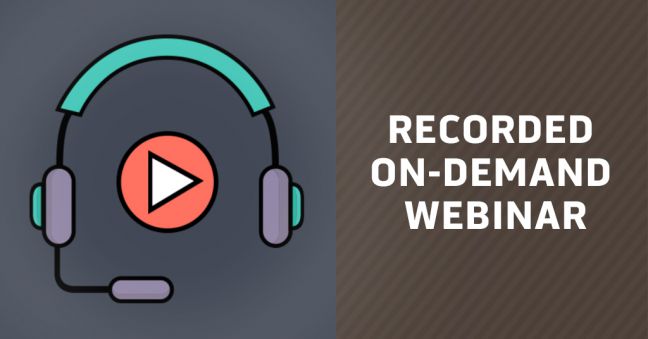 Jeff Dalto of Convergence Training recently co-presented in a webinar titled "Integrating Safety into Organization Learning Efforts" along with Assistant Professor Morgan Bliss of Central Washington University. The webinar was hosted by the American Society of Safety Professionals (ASSP) Training & Communications Practice Specialty. We'd like to thank both Morgan Bliss and the ASSP for their help & contributions on this.
We've got a recorded version of the webinar that you can listen to for free below, and a long series of related resources for you below that, including recommended books, national standards, and links to related articles.
Happy listening!
Integrating Safety Department Nov 13 2018 from ASSP Safety on Vimeo.
Hope you found this helpful. I've included some additional resources related to safety and learning for you below:
Learning Organizations
Synge, The Fifth Discipline: The Art & Practice of the Learning Organization
Garvin, Edmonson, & Gino; Is Yours a Learning Organization? (Harvard Business Review)
Working Out Loud
Stepper, Working Out Loud: For a Better Career and Life
Safety Differently/Safety II/New Safety/Human Performance Improvement (HPI)/Human & Organizational Performance (HOP)
Conklin—Pre-Accident Investigations: An Introduction to Organizational Safety; Workplace Fatalities: A Failure to Predict; Pre-Accident Investigations: Better Questions—An Applied Approach to Operational Learning
Dekker—Just Culture: Balancing Safety and Accountability; The Field Guide to Understanding 'Human Error'; The Safety Anarchist 
Hollnagel—Safety I and Safety II—The Past and Future of Safety Management; Safety II in Practice—Developing the Resilience Potentials 
Reason—Human Error; Managing the Risks of Organizational Accidents; Organizational Accidents Revisited
SafetyDifferently.com (www.safetydifferently.com)
Cartsen Busch—Safety Myth 101: Musings on Myths, Misunderstandings, and More
Risk Management
ISO 31000; ANSI/ASSP Z690
Safety Management Systems
Prevention through Design
Learning, Training & Safety Training
Dirksen, Design for How People Learn
Pradhan, Learn to Learn app (Leran2LearnApp.com)
ANSI/ASSP Z490.1
ANSI/ASSP Z490.2 (upcoming)
Design Thinking
Stanford D School, "Get Started with Design Thinking"
Systems Thinking
European Organisation for the Safety of Air Navigation (Eurocontrol), Systems Thinking Safety: Ten Principles-Moving Toward Safety I
Lean Manufacturing
Denis, Lean Production Simplified 
Other Related Books
Kahneman, Thinking Fast and Slow
Gladwell, Tipping Point
Ericcson, Peak  
Heath & Heath, Made to Stick 
Pink, Drive  
Silver, The Signal and the Noise 
Ayers, Carrots and Sticks
Related Articles on Convergence Training Blog
And before you go, please feel free to download our FREE GUIDE TO EFFECTIVE SAFETY TRAINING.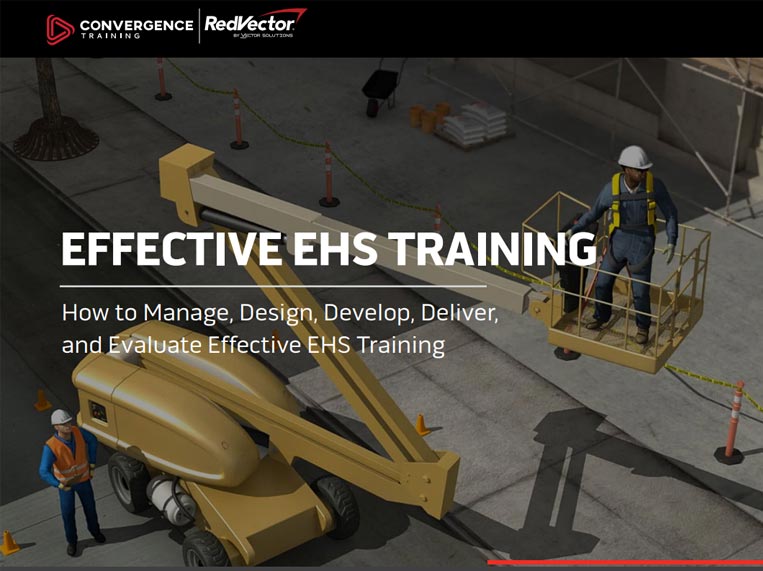 Effective EHS Training: A Step-by-Step Guide
Learn how to design, create, deliver, and evaluate effective EHS training by following these best practices with our free step-by-step guide.