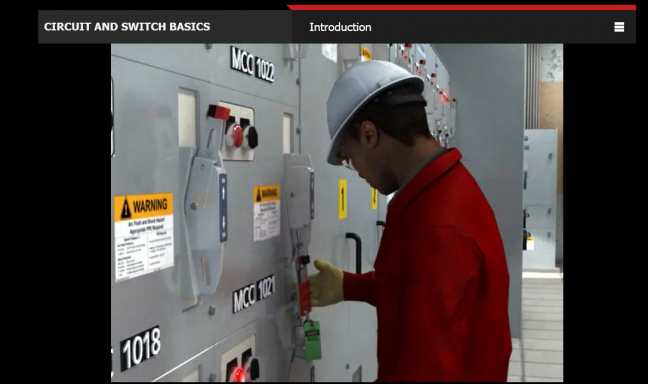 Whether you are a novice or have a great deal of experience, industrial maintenance technician training can help you in any stage of your career.
Convergence Training can provide you with a variety of eLearning videos on industrial maintenance topics so you can become a more productive, valuable worker. These videos can be used both to understand topics and demonstrate tasks to make sure you are performing your job correctly.
In this article, we'll introduce you to a few, explain their value and use, and show you some samples as well.
Industrial Maintenance Technician Job Description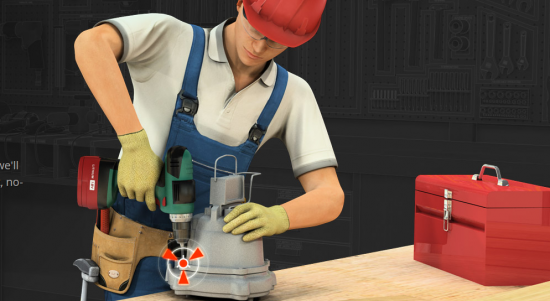 An industrial maintenance technician—also known as an industrial maintenance mechanic—repairs industrial machinery and mechanical equipment such as conveying systems, production machinery, and packaging equipment. Their job also includes preventative maintenance, maintenance that is performed on a piece of working equipment to lessen the likelihood of it breaking down.
Most work full time in factories, refineries, food-processing facilities, power plants, or at construction sites. Sometimes they are also called into work night or weekend shifts. As an industrial maintenance technician, overtime is common. An industrial maintenance technician's median pay is $48,410 a year, and this career is projected to grow 16 percent from 2014 to 2024, faster than average for occupations.
Some countries want industrial maintenance technicians to work as an assistant for a few years. However, many companies want their industrial maintenance technicians to have an industrial maintenance technician certificate before they are hired.
Training On Maintenance Topics
Convergence Training provides industrial maintenance training which allows you to learn more about your career through eLearning. It allows new employees to learn how to appropriately perform tasks and get up-to-speed with the rest of your workforce. Also, it allows experienced employees to elevate their knowledge and improve their performance.
Convergence Training's manufacturing training videos provide a wide variety of training. Some of the main topics industrial maintenance training courses cover include foundational training on common faculty systems, machine maintenance safety basics, and overviews of electrical, hydraulic, and pneumatic components. However, Convergence Training's eLearning methods involve more than watching videos. Convergence Training presents material in a multimedia format using tactics including practice questions, feedback, and tests. Through the use of these various multimedia tactics, you are more likely to remember the information you've learned.
Here's a short sample of our Equipment Maintenance and Reliability course.

Use Your Training Program on Your Mobile Device
Sometimes it is difficult to recall information about a task you have never performed before or that you have not performed in a long time. Convergence Training's industrial maintenance videos allow you to use your mobile device to access the training library as in-the-field performance support. This allows you to call up information when required. Information in these videos is explained in a more concise manner than maintenance manuals.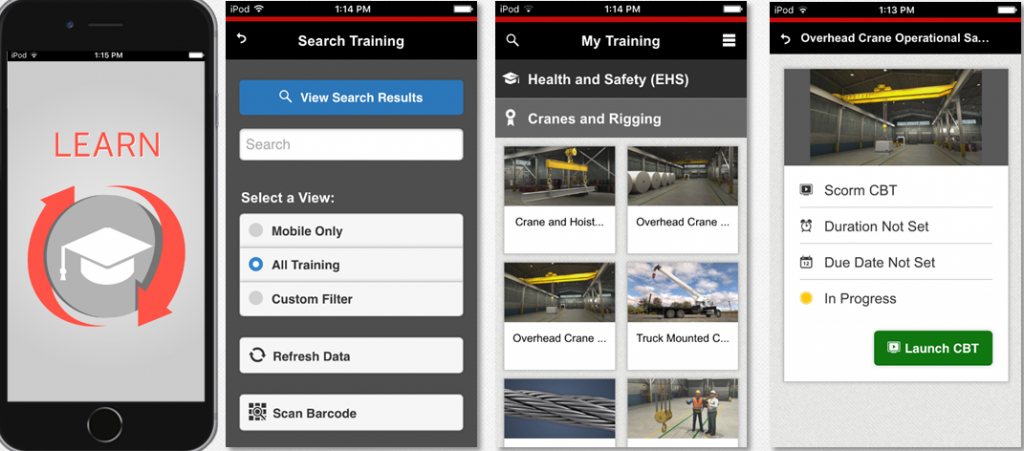 Being an industrial maintenance technician is a rewarding career. Having an extensive knowledge of aspects of your occupation allows you to get the most out of your career. To gain this knowledge, explore our extensive course catalog and discover the right eLearning courses for you.
Here's a short overview video of the kind of visually engaging, high-impact maintenance training courses we provide.
Feel free to download the free guide below, too.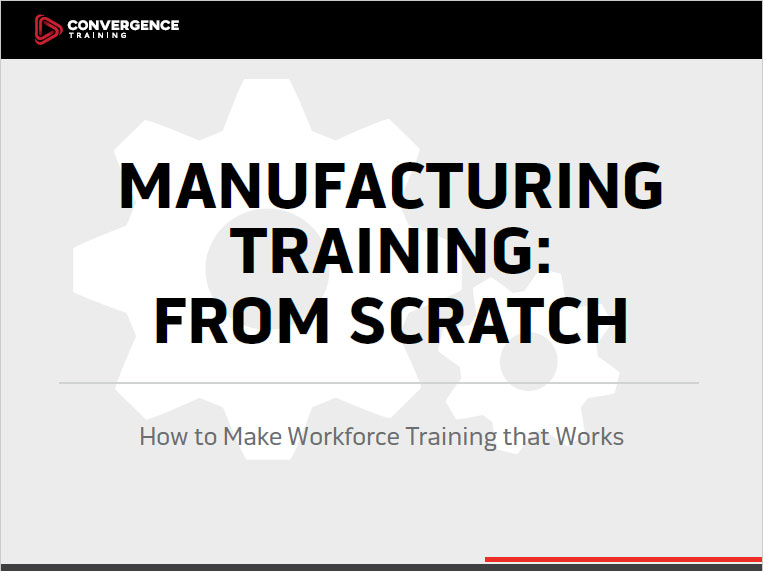 Manufacturing Training from Scratch: A Guide
Create a more effective manufacturing training program by following these best practices with our free step-by-step guide.