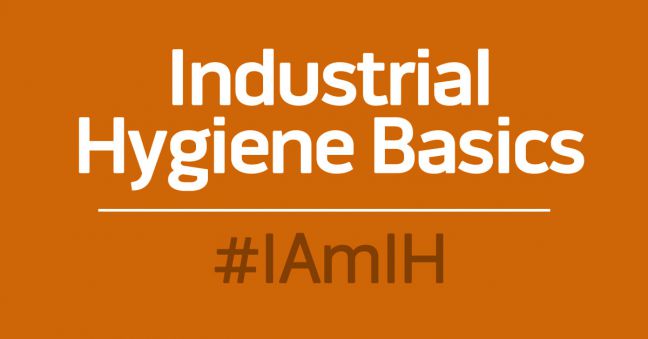 NIOSH makes an extremely handy Pocket Guide to Chemical Hazards (Pocket Guide or NPG) that industrial hygienists and safety professionals can use to evaluate chemical hazards and create safer, healthier workplaces.
In this installment of our ongoing Industrial Hygiene Basics article series, we're going to give you an introductory explanation of the Pocket Guide.
What Is the NIOSH Pocket Guide to Chemical Hazards?
The NIOSH Pocket Guide is a handy reference with a TON of information about hazardous chemicals that might be present in a workplace (go here for a complete list of all the hazardous chemicals listed in the Pocket Guide).
Here's how NIOSH explains their Pocket Guide:
The NIOSH Pocket Guide to Chemical Hazards (NPG) informs workers, employers, and occupational health professionals about workplace chemicals and their hazards. The NPG gives general industrial hygiene information for hundreds of chemicals/classes. The NPG clearly presents key data for chemicals or substance groupings (such as cyanides, fluorides, manganese compounds) that are found in workplaces. The guide offers key facts, but does not give all relevant data. The NPG helps users recognize and control workplace chemical hazards.
Who Publishes the NIOSH Pocket Guide to Chemical Hazards?
NIOSH publishes it, as you probably guessed.
If you're not familiar with NIOSH, here's how they explain themselves on their website:
The Occupational Safety and Health Act of 1970 established NIOSH as a research agency focused on the study of worker safety and health, and empowering employers and workers to create safe and healthy workplaces…It has the mandate to assure "every man and woman in the nation safe and healthful working conditions and to preserve our human resources." NIOSH has more than 1,300 employees from a diverse set of fields including epidemiology, medicine, nursing, industrial hygiene, safety, psychology, chemistry, statistics, economics, and many branches of engineering.
You can read even more about NIOSH here.
NIOSH is part of the Centers for Disease Control and Prevention (CDC), which is itself a part of the US Department of Health and Human Services.
What Kind of Information Does the NIOSH Pocket Guide Include?
For each hazardous chemical in the Pocket Guide, NIOSH provides:
Chemical name
Structure/formula
Chemical Abstracts Services (CAS) registry number
NIOSH Registry of Toxic Effects of Chemical Substances (RTECS) number
IDLH concentration (two notes…the book includes IDLH concentrations for most but not all hazardous chemicals and those concentrations may be lower than those listed by OSHA)
Conversion factors (for conversion of ppm to scientific units)
US Department of Transportation (DOT) Identification numbers and Guide numbers
Synonyms and trade names
Exposure limits, including OSHA PELs (from OSHA Z-tables), NIOSH RELs, STELs, and Ceiling Limits (as well as an indication if NIOSH considers the chemical to be a potential carcinogen)
Measurement methods
Physical description
Chemical and physical properties, including molecular weight; boiling point, solubility in water, flash point, ionization potential, specific gravity, relative density of gases to air, vapor pressure, freezing point for liquids and gases, melting point for solids, upper explosive (flammable) limit in air, lower explosive (flammable) limit in air, minimum explosive concentration, and additional flammability/combustibility information
Personal protection and sanitation recommendations
Respirator selection recommendations
Incompatibilities and reactivities
Exposure routes, symptoms, and target organs
First aid guidance
The Pocket Guide also includes helpful appendices on:
NIOSH potential occupational carcinogens (appendix A)
Thirteen OSHA-regulated carcinogens (appendix B)
Supplementary exposure  limits (appendix C)
Substances with no established RELs (appendix D)
OSHA respirator requirements for selected chemicals (appendix E)
Miscellaneous notes (appendix F)
Vacated 1989 OSHA PELs (appendix G)
Where to Get a Copy of the NIOSH Pocket Guide to Hazardous Chemicals
NIOSH provides an online version of the Pocket Guide to Hazardous Chemicals. You an also download a PDF of the Pocket Guide at the same web page. You can also buy print versions of the Pocket Guide through places like Amazon. There is also free, downloadable app from NIOSH (search "NIOSH Pocket Guide" in your app store or download here).
Conclusion: The NIOSH Pocket Guide Is Essential in Industry Hygiene
We hope you enjoyed this introduction to the NIOSH Pocket Guide, and we invite you to keep your eyes open for additional articles on using the Pocket Guide from us in the near future.
To learn more about IH, check out our Industrial Hygiene Basics elearning course–here's a quick sample video for you.
Also, we'd like to acknowledge that this article, like all our IH Basics articles, has been created in consultation with Morgan Bliss, a Certified Industrial Hygienist and an Assistant Professor of Safety and Health Management at Central Washington University. Many thanks to Morgan for knowledge and time; we encourage you to visit Morgan Bliss on LinkedIn.
Be sure to check out these other articles related to industrial hygiene and/or in our IH Basics series:
Let us know if you have an IH question and we'll write an article about it!
And don't forget to download the free JHA guide below, too!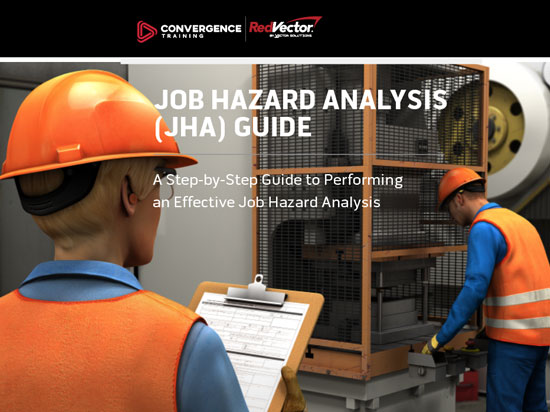 Job Hazard Analysis Guide
Learn how to perform a job hazard analysis on the job with our free step-by-step guide.