[This is the the third in a series of posts about learning objectives. We've now compiled all the posts into a single downloadable guide to writing learning objectives if you want to check that out.]
As a kid, I loved the campy TV detective show "Get Smart."
Now that I'm an adult and work as an instructional designer, I still like to get smart. Except now I get SMART when creating learning objectives. In learning and development circles, SMART is an acronym (fancy word!) that represents 5 different criteria to determine if you've got a good learning objective. According to the SMART method, your learning objectives should be:
How to Write SMART Learning Objectives
If it's good for learning objectives to be SMART, it helps to know what the letters in SMART stand for.
So here it goes.
Specific: Use clear, direct language to tell the learner exactly what he or she should learn and what he or she should be able to do after the training. Don't be vague, unclear, or misleading.
Measurable: The point of setting a learning objective is to determine if the learner can meet, perform, or satisfy it. And you can only do that if the objective is something that you can measure. That means, first, that it must be an action that you can observe. This is where the common mistake of using words like "know" or "understand," which are not actions that can be objectively observed, in learning objectives is corrected. And second, the objective must be written so that any objective observer could watch the learner's performance and agree if the objective has been satisfied or not. Don't create a learning objective that can be satisfied only by your own subjective understanding, for example.
Achievable: Your learning objective must be something your learners have a chance of completing/satisfying. They must have enough pre-existing knowledge, time, and similar resources. For example, you wouldn't create a learning objective that asks an elementary school child to construct a rocket in an hour–it's just not achievable. While checking your objectives at this level, make sure your learning objective isn't too easy, either.
Relevant: The objective should be something the learner sees the value in learning. Don't teach material that's not important or won't be used. Remember that your training should matter to your learners–review this list of adult learning principles to see the importance of this.
Timely and time-bound: First, make sure your objective is something your learner will have to use in a timely fashion–like tomorrow or next week instead of next year. Second, explain if there are time-constraints on the learner's performance. For example, in many cases, they should be able to complete the objective "at the end of this training." And finally, the learner may need to perform the action described by the objective within a given amount of time–for example, "to change the oil within 10 minutes."
Using the SMART method is a great way to help you check your own work when you're creating objectives. It keeps you focused on building a useful objective and works as a quick and easy "checklist" of sorts. If you haven't used SMART in the past, try it the next time you're writing objectives and see if it doesn't help.
Conclusion: Be Smart With Learning Objectives
Still curious? Check out our next post in this series, which explains the ABCD method for writing a 4-part learning objective.
For still more, check out any other article in our series on learning objectives (below):
All of this should help you greatly with your workforce training program or other learning needs.
And of course, feel free to download the free guide to writing learning objectives, too!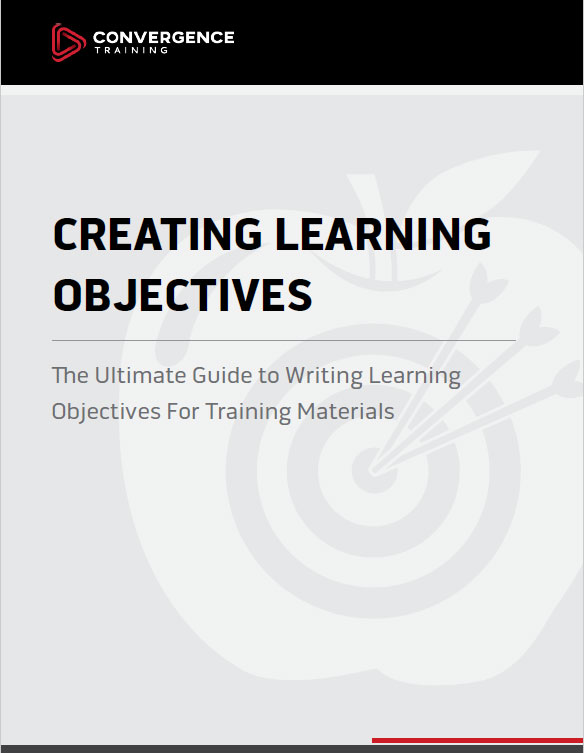 How to Write Learning Objectives
All the basics about writing learning objectives for training materials.