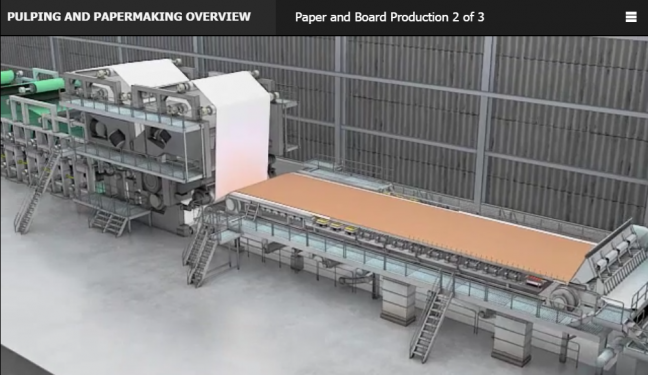 We work closely with customers in the pulp, paper, tissue, and corrugated industries.
In fact, that's where we started–partnering with a local paper mill to create a learning management system (LMS) to deliver training online and track its completion.
From that beginning, we quickly began creating e-learning courses for the same industries, covering training for pulp manufacturing, paper manufacturing, tissue manufacturing, occupational health and safety, basic manufacturing principles, and even HR & soft skills.
Often, our potential customers and customers aren't training experts, and so they don't really know how to pull together an effective workforce training program to help their employees develop the job knowledge and skills required to succeed in their jobs and help the company achieve its business goals. And that's why we've created the free guide to paper manufacturing training for you below.
We think you'll find this Paper Manufacturing Training Guide helpful. In addition, you might also want to check out our Papermaker's Guide to Online Training, which gives specific information about how to use eLearning courses and a learning management system (LMS) within your total workforce training program.

Convergence Training is a training solutions provider with a long history of creating training for the pulp, paper, tissue, and corrugated board industries.
Click the links to the right to learn more about our training management solutions, paper manufacturing eLearning course libraries, and custom training solutions.
Download our
FREE Guide to Online Training for Paper Manufacturers
.
The free guide is directly below. Let us know if you have any additional questions or need help with the training program at your workplace.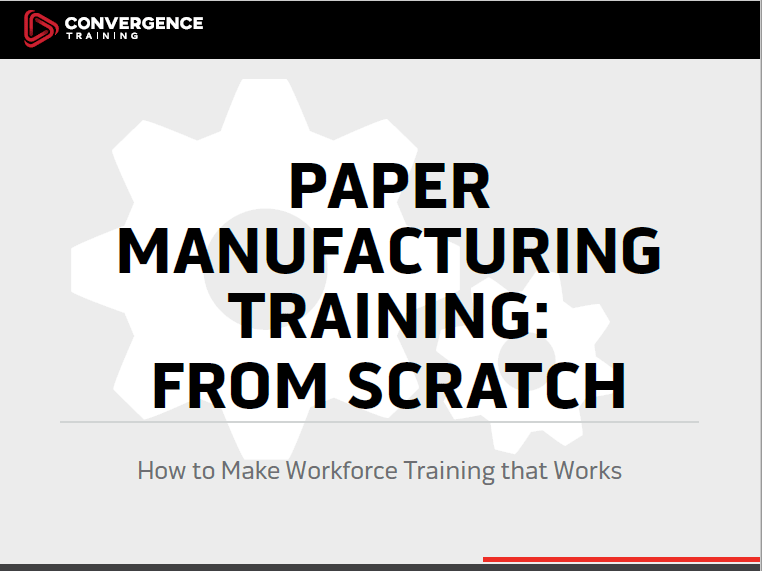 The Paper Manufacturing Training Guide
We've spelled out a simple, easy-to-follow process you can  use to put together an effective workforce training program at your pulp, paper, tissue, and/or corrugated manufacturing facility.