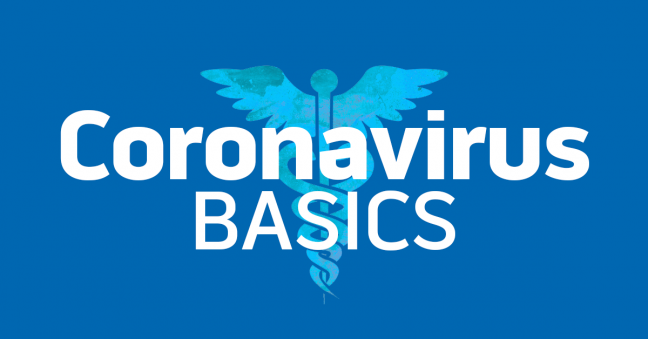 Back in the years and even decades before the COVID-19 pandemic dominated much of what we talk and think about, employers and learning & development experts used to talk a lot about the skills gap and how to create and provide training to help employees develop those needed skills.
And to be honest, that skill gap didn't go away with COVID, and in fact in several ways, COVID brought with it an ever greater need to help people develop new job skills.
We talked about this a little bit in a recorded discussion with learning professional Dr. Stella Lee, COVID-19 Presents Challenge to L&D to "Step Up," not so long ago. Go check out that discussion, because as usual, Dr. Lee's on point and provides some great tips about all this.
In this article, we're going to list a few ways COVID-19 has made this skills gap issue more problematic and give you some tips for creating performance interventions and training solutions to help workers develop those skills quickly, efficiently, and reliably.
How the COVID Pandemic Has Magnified the Skills Gap and Increased the Need for Training & Skills Development
Let's consider a few ways in which the need for employees to develop new skills has been magnified by this year's COVID-19 pandemic.
Workers Changing Job and Fields
Many workers straight-up lost their old jobs, got their hours reduced, or chose to leave their former jobs as a result of the COVID virus.
Some of these workers have been hanging tight on unemployment and with the assistance of stimulus checks, and others were lucky enough to find a new gig in with their existing job skills during a pandemic (good luck to that first group and hats off to that second group).
But others have entirely shifted careers or have begun to sense the need to do so. And in many cases, they don't currently have the skills they'll need in the future jobs they're hoping to get.
In some cases, these people have gone back to school. Not a bad choice, and we wish them well. And in other cases, they've decided to pursue other ways of developing skills and entering a new career, such as taking courses to get certified in a new skill.
For example, we've seen lots of people signing up for online courses our partners at RedVector create to help people become certified project managers and/or certified IT or Cybersecurity professionals. And you can imagine any number of other directions to go with this as well.
Employers Onboarding New Hires from Different Fields
While it's true that some workplaces have had to lay employees off, other workplaces have been hiring employees during the pandemic. Maybe the pandemic heightened demand for their existing product or service (think of Zoom as an example here). Or, maybe they've had to modify what their company does and they need to hire different kinds of workers as a result.
Either way, it's rarely true that companies are so lucky to hire new employees with all the necessary job skill. Plus there's the issue of introducing new hires to the company's unique job processes and procedures, their mission and culture, and so on.
This is where new employee onboarding, including onboarding training, comes in. Onboarding has always been one of the most impactful opportunities for training and skill development (if the onboarding is handled well). And that continues during the COVID pandemic.
For more on this, check out our article on new employee onboarding and our recorded, on-demand webinar about how we worked with facilities management company CBRE to develop a maintenance tech training program, including new employee onboarding.
Employers Transferring Existing Employees to New Jobs
There are also employers who have taken workers from specific jobs and transferred them to other jobs as a result of the pandemic. This might be because the old job was no longer in demand, or because the new job was now more in demand, and/or because the employer was just making a good-natured attempt to keep employees on the job in one way or another. Or some combination of those kind of factors.
Regardless, many employers are working to train employees to perform new job tasks or even to move into new job roles as a result of the pandemic.
Change in Production Processes Due to COVID
There are also training needs that have developed as a result of production processes that have changed in light of the epidemic.
In some cases, workplaces have simply shifted to keep workers a little further apart, maintaining social distance.
In other cases, though, employers may have changed a work or production process. And those changes may be substantive enough to cause employees to learn entirely new job skills.
Training Workers to Use New Online Collaboration & Communication Tools
When the pandemic hit, a lot of workers "went online." Some started working from home. Others began making increased use of online tools for project management, collaboration, and communication.
The ability to use these new online tools are critical job skills as well, and it's definitely not true that we all knew how to use these perfect when the pandemic began (and it's also not true we all know how to use them perfectly now).
How many of these tools do you use? How many do you use well?
For one example, many job trainers have had to develop new skills to design, develop, and deliver virtual classroom training sessions instead of instructor-led classroom training sessions. Check out this recorded interview to learn more about developing skills as a virtual classroom instructor.
Issues Related to Safety & Health With Employees Working in Facilities During the COVID Pandemic
Although the focus of this article is on training workers new skills as a result of COVID-19, it's also important to remember workers will be using those new skills while the hazard of COVID-19 is still present at work.
There are obvious issues related to safety and health (such as keeping more distance between employees as they work) and safety and health training (such as informing workers about hazards of COVID-19, controls, and safe work practices).
Additionally, some workers have to learn more about their existing jobs because of COVID-19. For example, a facilities manager might have to learn more about ventilation and disinfecting.
Let's all keep this in mind too and be safe and healthy while getting the jobs done!
How To Develop & Deliver Training to Help Fill the Skills Gap
So we'd all agree by now that COVID-19 has exacerbated our existing skills gap problem with the workforce. So now let's take a quick look at some ways we can use training to help workers develop those new skills.
Make Sure The Performance Problem Is Really a Skill Gap
Training is GREAT, but it's also important to remember that training isn't a solution for every workplace problem. And, likewise, not every workplace problem is the result of a knowledge or skills gap.
This is where human performance improvement (HPI) methods come in very handy, and in particular their emphasis on (1) problem analysis, (2) cause analysis, and (3) intervention selection.
We don't go into detail about this now, but remember to only design, develop, and deliver training if training is really an appropriate solution, feel free to read our article on the ATD HPI model to learn more about HPI, and feel free to download our "Mager/Pipe" Problem Analysis Flowchart Infographic for a handy tool to help you determine when training is and is not a good solution for a workplace performance problem.
Use Evidence-Based Training Practices
If you've determined that you do have a skills gap for a particular job task/employee, and that training is a good solution, please make use of evidence-based training practices that we know help people develop skills and please don't make use of learning myths that sound good but have no data proving their effectiveness.
For more on this, you might want to check out our recorded, on-demand Evidence-Based Training Practices & Learning Myths webinar. 
Remember, ineffective training doesn't help employees develop skills. It also wastes time and money, makes workers less excited about your training programs, and may threaten your L&D job security as well.
Create Skills-Based Learning Objectives
This point is about learning objectives in particular, but it's really about the training as a whole and your desired training outcomes.
So let's take a step back and talk about knowledge and skills. Knowledge is about things you know. Skills are about things you can do. While knowledge is important for all of us at work, all or most all of us get paid to do things. We get paid for our skills, even if we make use of our knowledge when we perform our job skills at work.
As a result, your training needs to be focused on skill acquisition and development, not on knowledge. Yes, it can include pre-requisite, enabling knowledge, but the big point has to be about skills.
And that takes us to your learning objectives, because a learning objective is the "big point" of your training–it's what you want the employees to be able to do when the training is over. And, again, the obvious answer here is to perform necessary job skills, including newly acquired job skills learned during training.
For more on this, check out our article on Mager's performance-based learning objectives model, our recorded discussion with Dr. Patti Shank on learning objectives, and our downloadable guide to writing learning objectives.
Build Learning Campaigns
Learning isn't easy. And it's not easy to develop new skills, either.
So don't make a classic training mistake by making too much use of one-and-done training.
Instead, build learning campaigns over time. Start with the basics, the foundations, the mental models, then provide additional training opportunities over time to help workers develop their skills even more. Make use of spaced practice (aka spaced learning) and the "desirable difficulty" of retrieval so workers have to retrieve knowledge or skills from deep in their memory, a process which strengthens neural connections, creates new ones, and makes it more likely workers will transfer those newly learned skills onto the job.
You might also want to look into using deliberate practice to help workers develop skills more efficiently, quickly, and reliably. This can help you drastically shorten the timeframe from novice to moderate competence and even to expertise. And who doesn't want employees who are experts?
Provide Skill-Developing Support in Addition to Training
This final point is related to the previous point–the job of helping employees develop new skills (and therefore closing those skill gaps your organization is struggling with) doesn't end when you close the door to the training room, turn off the virtual classroom platform, or when the elearning course in the LMS is closed.
Skill development is a long-term process. Training is part of skill development, and when done well, training can be a skill development accelerator. But there's more to skill development than just training.
Consider the 70/20/10 model of workplace learning, which notes the importance of on-the-job experience and sharing ideas with coworkers. What can you do to facilitate this kind of learning at work? And don't forget about the importance of clearly stated job expectations and feedback from managers/supervisors to employees on how they're doing on their skill development journeys. And a lot more–remember, a learning organization does a lot more than just simply train workers.
Conclusion: COVID Has Presented a Need and Opportunity for L&D to Help Employees Develop New Skills Now–Let's Get to It!
We hope you found some value in this article on how COVID-19 has made our existing skills gap problem at work an even bigger problem. And we'd love to know your own thoughts and experiences, too.
Of course, we offer a variety of online workforce training courses, learning management systems, mobile learning apps, and additional workplace performance improvement software applications to help you rapidly skill up and reskill your workforce.
And since one of the foundations of using training to help employees develop necessary job skills is writing solid, skills-based learning objectives and then properly using those learning objectives as a "road map" to create the corresponding training content & activities as well as assessments, why not download our guide on writing learning objectives, below, before you leave?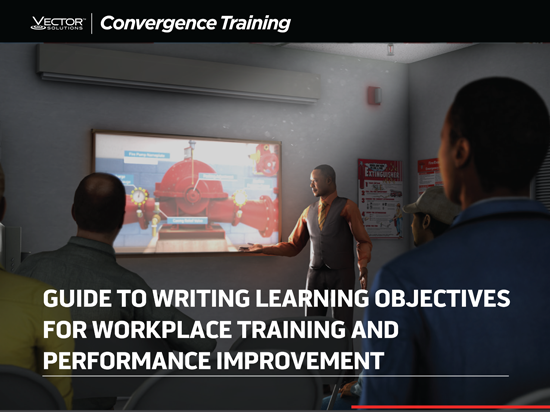 How to Write Learning Objectives
Get this free guide to learn all you need to know to write learning objectives, create better training, and help improve workplace performance.