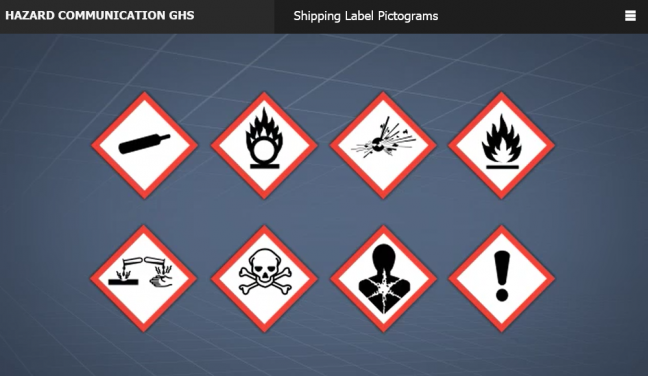 We've got some online HazCom training materials for you in this article. But before we get into it, let us set the scene first.
OSHA puts out a list of the top 10 most cited violations every year. Here's the list from 2016. The hazard communication/hazcom standard is on that list every year. In fact, violations of the OSHA HazCom Standard (1910.1200) were #2 on OSHA's Top Ten List of 2016.
Almost every year, the OSHA Top Ten list includes the exact same standards. Maybe there's a little re-ordering, but that tends to be the big difference. So we're pulling together a series of articles to help you train your workers about each of the top ten OSHA standards, and this article on hazcom is part of that bigger effort.
Let us know if there's anything else we can do to help with your workplace safety and health training. We've got safety and health online courses, a learning management system (LMS) for managing your safety training, and we can even make custom training for your workplace as part of a comprehensive safety training solution.
Before you dig into the information about hazcom below, feel free to check out our short sample video that demonstrates a few highlights of our safety and health courses.
The Need for Online HazCom Training
As the OSHA citation data below shows, we've got a lot of work to do to in terms of working with hazardous chemicals safely. Training's not the whole solution, but it can clearly contribute. We recommend using online online hazcom training courses along with other forms of hazcom training in a blended learning solution for the most effective hazcom training.
To help you comply better, here's the regulation itself (1910.1200-Hazard Communication) and below is some information about HazCom violations that we included in our earlier article on the Top Ten List.
Total HazCom citations– 5,665, a smidge less than 2015's total of 5,681.
Ranking in previous year– #2 last year (same as this year)
Top five sections cited-
1910.1200(e)(1) Developing, implementing, and maintaining a written hazard communication program, 1,833 citations
1910.1200(h)(1) Providing effective information and training on hazardous chemicals to workers, 1,446 citations (this is an increase from the previous year)
1910.1200(g)(8) Maintaining safety data sheets (SDSs) and keeping the readily accessible, 464 citations
1910.1200(g)(1) Developing and maintaining safety data sheets (SDSs), 386 citations
1910.1200(h)(3)(iv) Employee training on the hazard communication program, 335 citations
With that intro completed, let's move on to some training material and helpful information about hazcom for you.
Online HazCom Training Courses
To start, here's a sample of our Hazard Communication training course. Of course, this covers all the basics, including the GHS alignment from 2012 on.

Online HazCom Training Word Game–Lots of Fun
We've also got this hazard communication word game you might enjoy. It's a good way to test yourself, and of course it's a great refresher for employees too. You might want to try it in a safety meeting as well.
Just click to start playing–it's fun.
Hazard Communication 2012 FAQ
What's the OSHA HazCom regulation, again?
1910.1200 (Hazard Communication)
Does OSHA have a Safety & Health Topic webpage for chemical hazards and regulations?
Here's OSHA's Safety & Health Topic page for Hazard Communication. This page is an especially good resource for information related to the Hazard Communication 2012 alignment with the Globally Harmonized System (GHS).
In addition, there's more: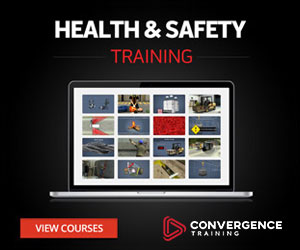 Does OSHA have any eTools for the HazCom regulations?
Nothing specifically about Hazard Communication.
But they DO have eTools on related topics:
Does OSHA provide any other helpful HazCom resources?
Many:
What about NIOSH? Do they offer HazCom resources too?
Here's a NIOSH Hazard Communication Self-Inspection Checklist.
Hazard Communication Information
Hope this all was helpful in your question to learn more about Haz-Com. Don't forget to check out our HazCom training course, too.
And since you're here, don't leave without downloading the free guide below.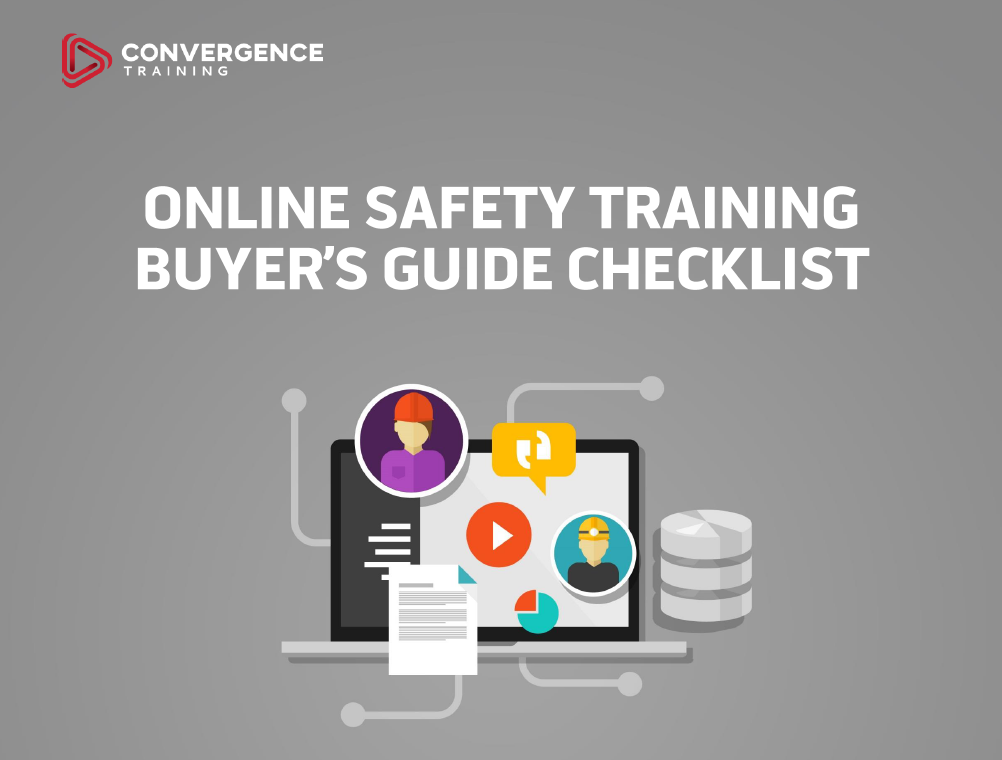 Online Safety Training Buyer's Guide Checklist
Learn how to evaluate the different online safety training solutions that exist to find one that best fits your company's needs with our FREE informative guide and checklist.