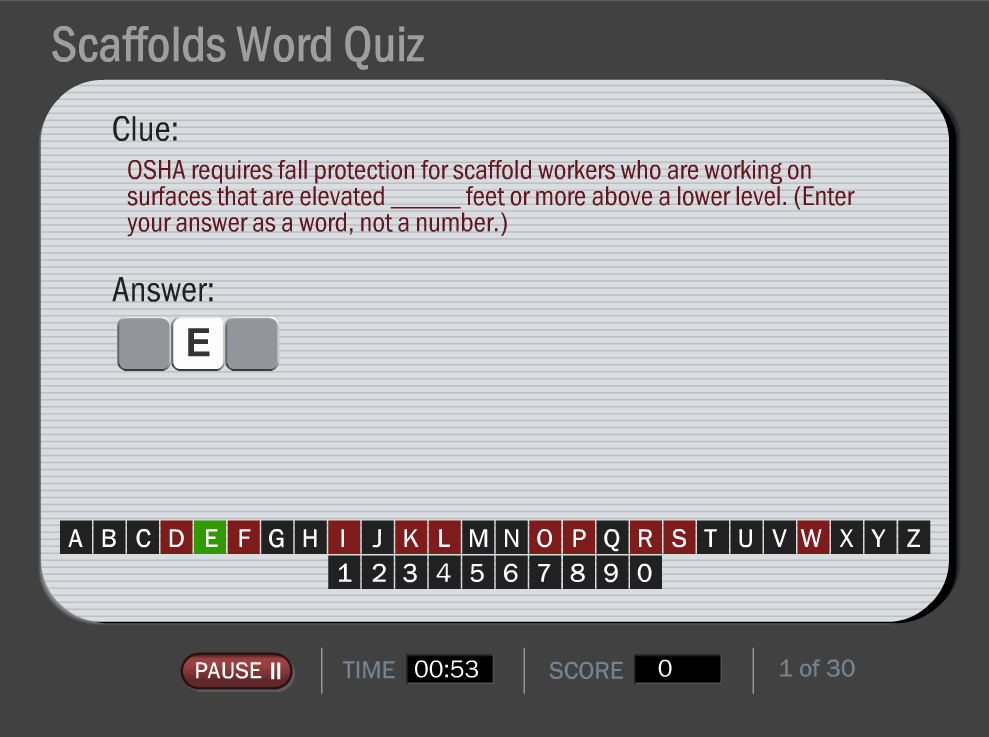 Scaffolds are hazardous and workers get hurt on them–or worse, get hurt when falling from them.
Given that, it makes sense to train employees to work on, with, and near scaffolds safely. And it makes sense to train them in a variety of ways.
One thing you can do to add a little fun to the training is to let your employees play this scaffolds training game. You may even give it a shot yourself!
It's basically the same thing as the games on TV's Wheel of Fortune, except (1) there's no Vanna White and (2) it's about scaffolds.
Have a fun time with this!
Before the fun begins, let's cover some introductory stuff.
Fun Scaffolds Training Game: What's In Store For You
It's an interactive, online training game with questions about scaffolds and scaffolding safety.
Where the Questions (and Answers) Came From
We made this game by taking questions and answers from the online scaffolding safety course that Convergence Training created. That scaffolds course is part of the larger online safety training course library by Convergence. Check the course list–you'll be impressed by the number of titles.
You can watch the short video below to see a sample of the scaffolds class that we based the word game on.
More Fun Safety Training Games for You
We know you've got more training needs than just scaffolds.
That's why we have more courses than just our scaffolding course, and it's why we've also made more free safety training games for you.
Click any of the links below to view and play a safety training word game.
Plus, keep your eyes on our blog, because we've got some upcoming surprises for you that you're going to like.
What It Isn't: An Earlier Scaffolds Training Game
If you're a repeat reader of the Convergence Training blog, you may know that we've already made a scaffolds word game available to you. The game below is NOT that same game that you might have seen earlier.
The earlier game, which we published here and which we also included in our popular OSHA Word Game 10 Pack, was based on words taken directly from the scaffolding regulation (the definitions section).
By contrast, as you learned above, this game is based on terms and ideas taken from the scaffolding safety course by Convergence Training.
Obviously, the two word games cover similar ground, but the questions and answers are different.
If you're curious, you can check out the other Scaffolding Word Game, based on OSHA definitions, or even check out the popular OSHA Word Game 10 Pack.
Fun Scaffolds Training Game
Here's the game. Have fun, enjoy yourself, and we hope you learn a thing or two.
QUICK TIP: If the word game doesn't display well for you, try playing it in the  Internet Explorer (IE) web browser.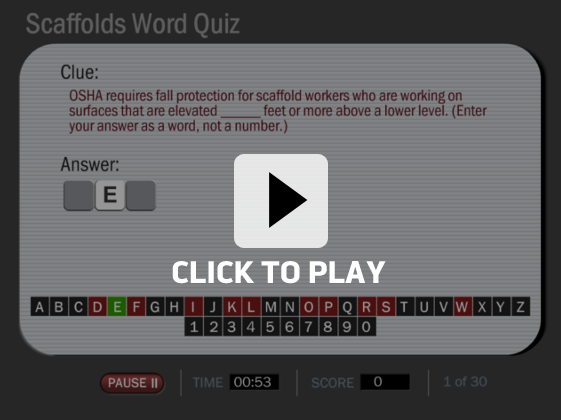 Who Knew? Online Scaffolds Safety Training CAN Be Fun!
Please use the comments section below to let us know how you did.
If you're looking for more about fun and effective safety training, you may like these tips from real safety managers about making safety training more fun and engaging. Plus, why not check out the sample overview video from some of the online courses that Convergence Training makes?
And finally, download the free guide below to learn how real customers of Convergence Training created successes by adding online safety training at work.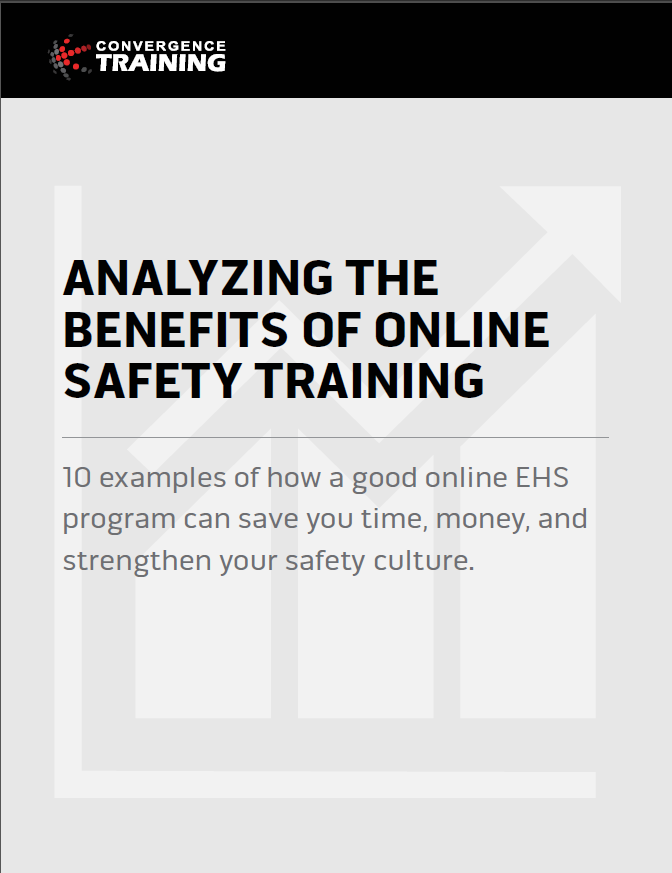 Benefits of Online Safety Training
Wondering if you should make the plunge with online safety training? This guide gives 10 reasons why, each based on experiences at real companies like yours.