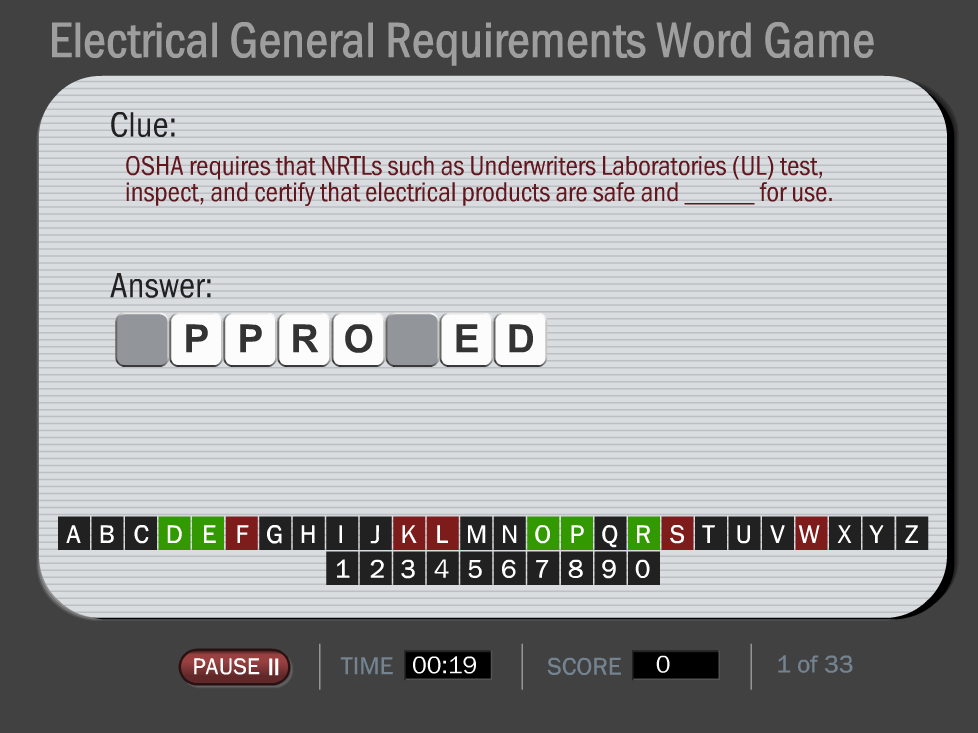 Hey, looking for some fun online safety training?
If so, we've got some new stuff for you here. Plus, even better, it's free.
You may know that from time to time we make safety training word games and leave them here for you to play anytime you want. Well, we've done it again. In this article, we've got links that will let you play 11 different online safety training word games. Each game is based on a different safety training topic. The topics included are the same regulations that appear on a recent year's OSHA's Top Ten Citations list.
Hope you enjoy the games. Let us know what you think.
11 Fun Online Safety Training Word Games
Click any of the links below to view and play a safety training word game.
If you'd like to see a sample of these games to get an idea of what they're like, we've included one below as well. This is the one about scaffolds.
QUICK TIP: If the word game doesn't display well for you, try playing it in the  Internet Explorer (IE) web browser.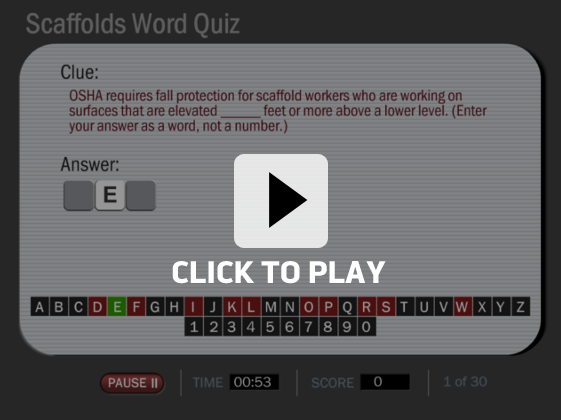 Please note that if you've already played or download the safety training word games in our OSHA Word Games 10 Pack, that the links listed above lead to completely different games. The games in the OSHA Word Games 10 Pack are based directly on words defined in OSHA regulations. The games above are based on courses developed by Convergence Training, as you'll see below.
Of course, the games cover similar materials, but the questions and answers are entirely different.
Based on Engaging Online Safety Training Courses by Convergence Training
All of the games listed above, including the questions and answers, are based on specific safety and health online training courses created by Convergence Training.
You can check out the full list of titles in our Health and Safety and our Mining Safety training libraries by clicking those links you just saw.
Plus, feel free to check this quick video sample including images from just a few of our courses.
And while you're here, feel free to download our free guide to Effective EHS Training, too!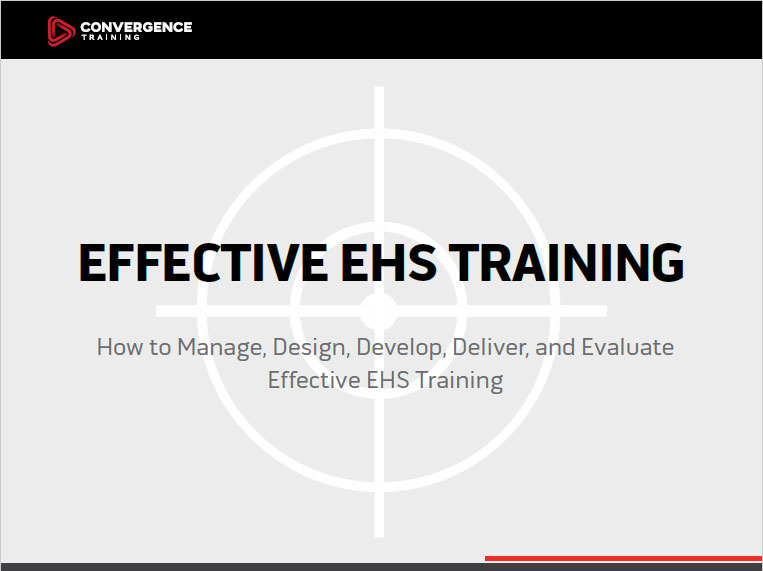 Effective EHS Training: A Step-by-Step Guide
Learn how to design, create, deliver, and evaluate effective EHS training by following these best practices with our free step-by-step guide.