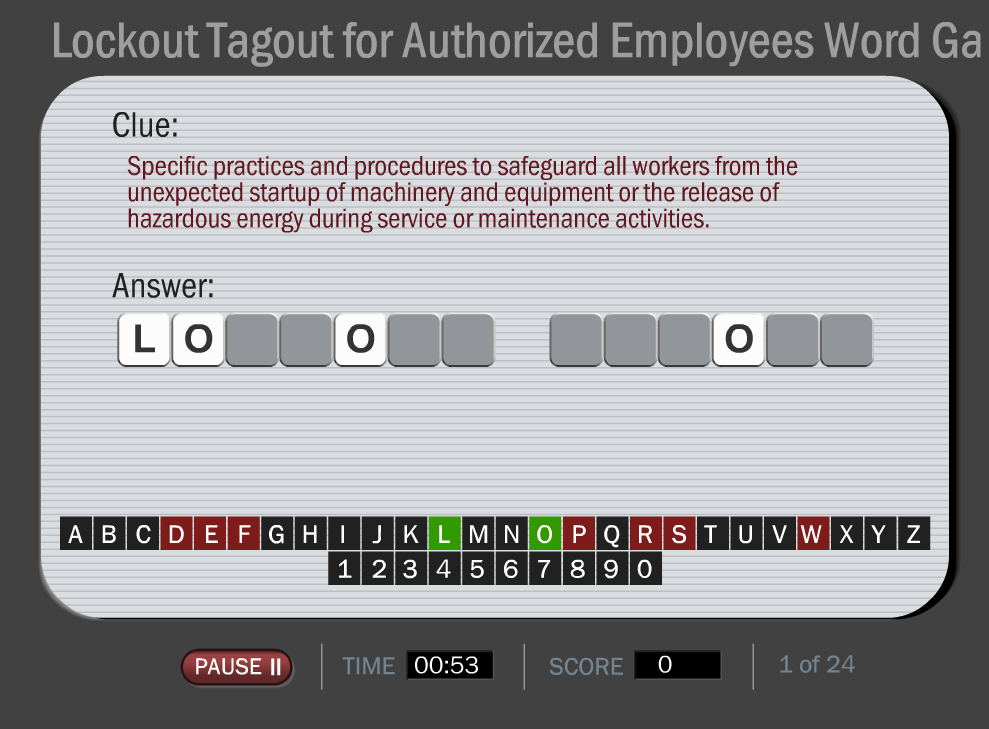 Lockout-tagout.
Important? You bet?
Requires training? Absolutely.
But can be a little-less-than-exciting? Yep.
To help with that, at least a little bit, we've got this lockout-tagout training game for you. It's for the authorized employee lockout role. Check our blog for a similar game for the affected employees too.
Have fun and enjoy and, of course, be safe.
As you just read, we've got a lockout-training game for you below, but let's cover a few other things first.
Fun Lockout Training Game: What the Future Holds for You
The game is interactive, it's online, it's fun, and it's based on terms related to the authorized employee lockout role. You can add this to your training for a spice of fun.
Where the Stuff in the Game Came From
We started by taking the Lockout-Tagout for Authorized Employees online course by Convergence Training, took the key words and ideas from the course, and used those to make this game.
That lockout course came from the Convergence Training Safety & Health online training library. You can watch a quick sample below.
Where You Can Find Other Fun Safety Training Games
There's more where this came from. Check out the other safety training games listed below.
We've got some further surprises to announce soon, so stay tuned to the blog to keep up with the exciting news.
What This Game Isn't: An Earlier Lockout Training Game
You may know that we've already created and released a lockout-tagout word game, and that we included that in an earlier blog post and also put it in our very popular OSHA Word Game 10 Pack.
Here's the deal: That earlier game was made up of terms taken directly from the OSHA/hazardous energy control regulation. Same thing with all of the 10 word games in the OSHA Word Game 10 Pack.
So this game and that earlier game have different questions and different answers.
Feel free to check out the earlier Lockout-Tagout Word Game, based on OSHA definitions, or the OSHA Word Game 10 Pack.
Fun Lockout Tagout Training Game: Here It Is
Here's the game. Enjoy, have fun, etc.
NOTE: If the lockout training game doesn't display correctly in your web browser, it may help if you play it with the Internet Explorer (IE) web browser.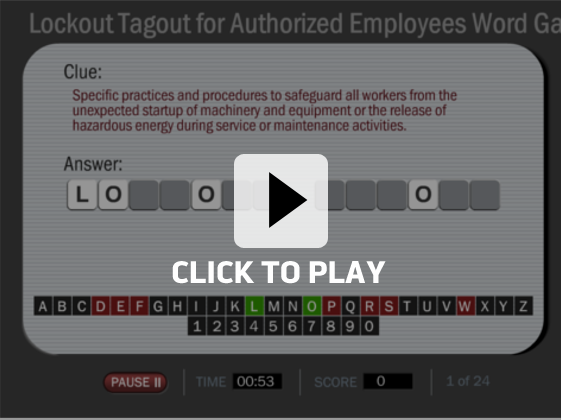 You Never Doubted It, Right? Lockout Training CAN Be Fun!
How did it go? Did you do well? Did you have fun? Let us know in the comments below.
If you'd like some more tips about fun and effective safety training, check out these tips from real safety managers about making safety training more fun and engaging.
Also, watch the quick overview video from some of the online courses that Convergence Training makes below.
We've even got a guide for you about online safety training–entirely free.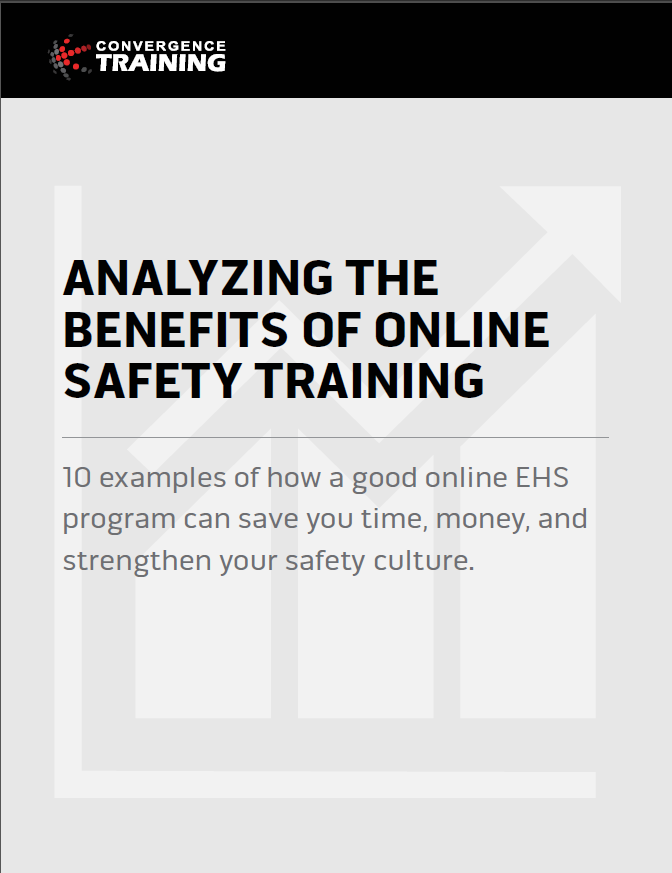 Benefits of Online Safety Training
Wondering if you should make the plunge with online safety training? This guide gives 10 reasons why, each based on experiences at real companies like yours.