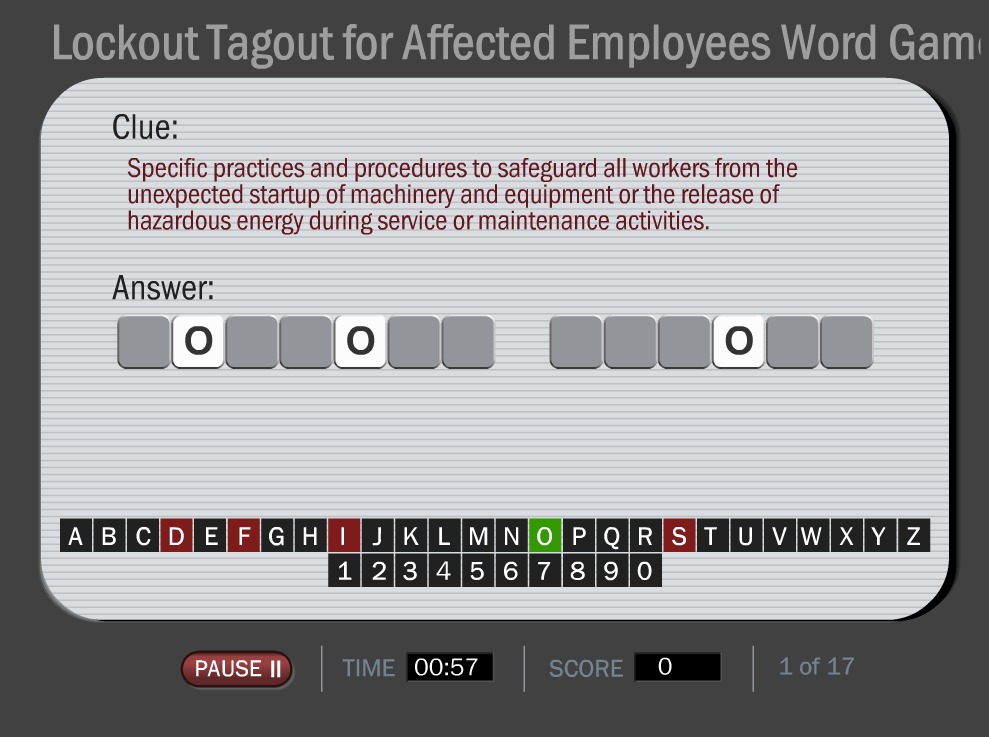 We make lots of stuff to help you with safety training at work.
We've got a learning management system (LMS) to help you administer training. We make online health and safety training courses on many common safety training topics.
And hey, we even make free and fun safety training games for you. Like this one about lockout-tagout and the affected employee role.
It's basically the same thing you're familiar with from the TV show Wheel of Fortune, except it's based on lockout-tagout and the affected employee role. Plus we've got no Vanna White for you–sorry.
Before we get to the game, some into stuff for you.
Fun Lockout Tagout Training Game: What You're About to Experience
It's:
Interactive
Fun
Online
A word game like what you see on Wheel of Fortune
About lockout-tagout
Focused on the "affected employee" lockout role
Sound good?
Where the Questions and Answers Came From
The questions (and answers) come from a Lockout-Tagout for Affected Employees online safety training course made by Convergence Training. That lockout course is part of the Convergence Training Safety & Health online training library.
You can watch the video sample below to get the idea.
Where to Find Some Similar Safety Training Word Games
We've got more than just this one game. Check out the others listed below, too.
We've also got a bigger surprise for you coming in the near future, so hang tight for that.
What It Isn't: An Earlier Lockout/Tagout Training Game
We've made some similar safety training games and made them available on the blog before. And one of those was about lockout-tagout.
But this game isn't the same as that earlier one.
That earlier lockout-tagout training game is based on terms drawn straight from the OSHA lockout-tagout/energy control regulation. And as we noted earlier, this one is drawn from the Lockout Tagout for Affected Employees training course by Convergence.
Of course, both games cover similar ground, but the questions and answers are different.
You're welcome to check out the other Lockout-Tagout Word Game, based on OSHA definitions, or the OSHA Word Game 10 Pack.
Fun Lockout-Tagout Training Game (for Affected Employees): Give It a Shot!
Here's the game. Have fun with it.
NOTE: If this game doesn't open or display properly in your browser, try playing it with the Internet Explorer (IE) web browser instead.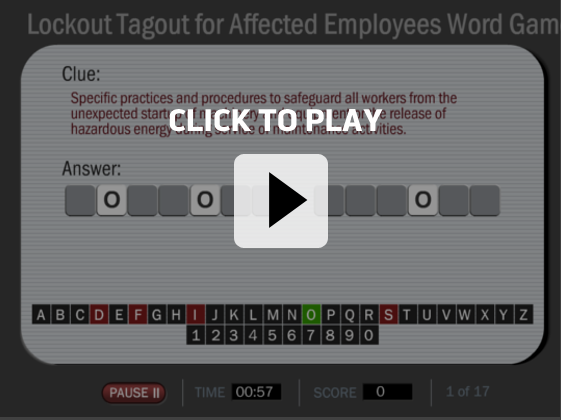 Point Proven: Lockout Tagout Training CAN Be Fun!
Feel free to use the comments section below to let us know how you did, if you had fun, and to share any ideas you have about making safety training more fun.
You might also check out these tips from real safety managers about making safety training more fun and engaging, or watch the sample overview video from some of the online courses that Convergence Training makes. Our customers tell us their employees find these courses fun.
And remember to download the free guide below.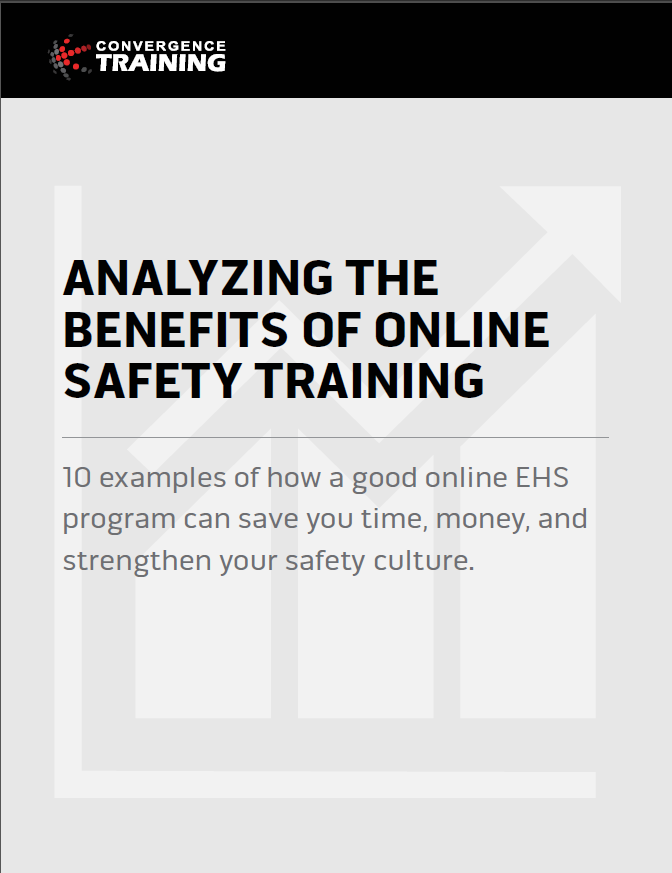 Benefits of Online Safety Training
Wondering if you should make the plunge with online safety training? This guide gives 10 reasons why, each based on experiences at real companies like yours.