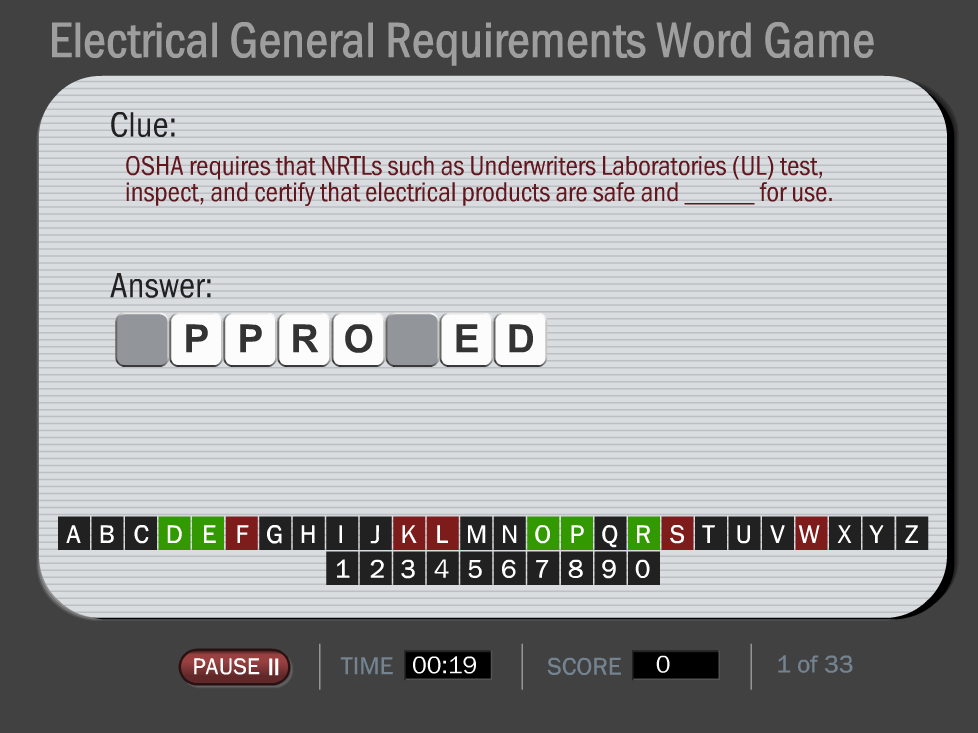 Want to make your safety training at work a little more fun?
Need a little game to play during a safety meeting? Or wish you had a way to give workers a refresher of some important terms and ideas?
Or maybe just to test your own safety chops?
If so, we've got a fun online safety training word game for you here. It's kind of like the TV show Wheel of Fortune, except it's based on electrical safety.
The electrical safety word game is below, but first some intro information first.
Fun Electrical Safety Training Game: What's In Store For You
It's a word game based on safety topics about electrical safety.
Where It Came From
We based the questions on an OSHA Electrical General Requirements online course developed by Convergence Training.
That course comes from our Safety & Health online training library. You can watch a quick sample of the course by clicking that play button below.
Where You Can Get Some Other Safety Training Games
We've got this game and ten more just like it for you. Click any of the links for more games.
Soon, we may collect these games and a bunch of other free materials and put them in a single online location where you can view a list of a bunch of free materials in different formats and open them each with a simple click. That's coming soon, so stay tuned.
In fact, if you want to be sure you know when that becomes available, I recommend you sign up for our monthly newsletter (again, over there on the right near the top —>>).
What It Isn't: Even More Electrical Safety Training Word Games
This isn't the electrical-general requirements word game that we made available earlier in a single blog post and that's also included in our 10 OSHA Word Games pack. That earlier word game is based on terms drawn from the OSHA Electrical-General Requirements regulation.
Both of the electrical word games are fun and informative, but the questions and answers are different in each one.
Better yet, you can enjoy both games.
Click to check out the other Electrical General Requirements Word Game, based on OSHA definitions, or to check out the OSHA Word Game 10 Pack.
Electrical Safety Training Word Game
Here it is.
Have fun and do well.
NOTE: If this game doesn't display correctly for you, try playing it with the Internet Explorer (IE) web browser.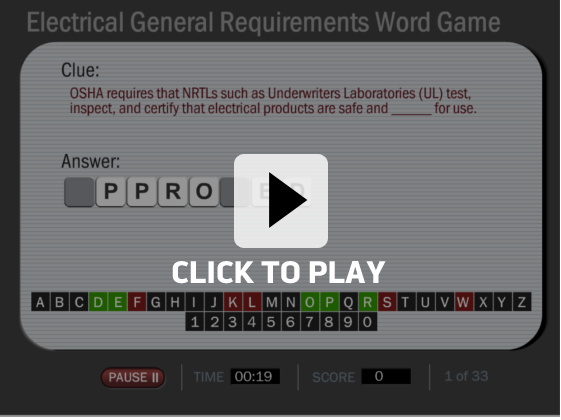 And There You Have It: Online Safety Training CAN Be Fun
How did you do? Did you have fun? Let us know in the comments below.
For more about fun safety training, check out these tips from real safety managers about making safety training more fun and engaging, and also check out the sample overview video from some of the online courses that Convergence Training makes.
Finally, don't forget to download the free guide below.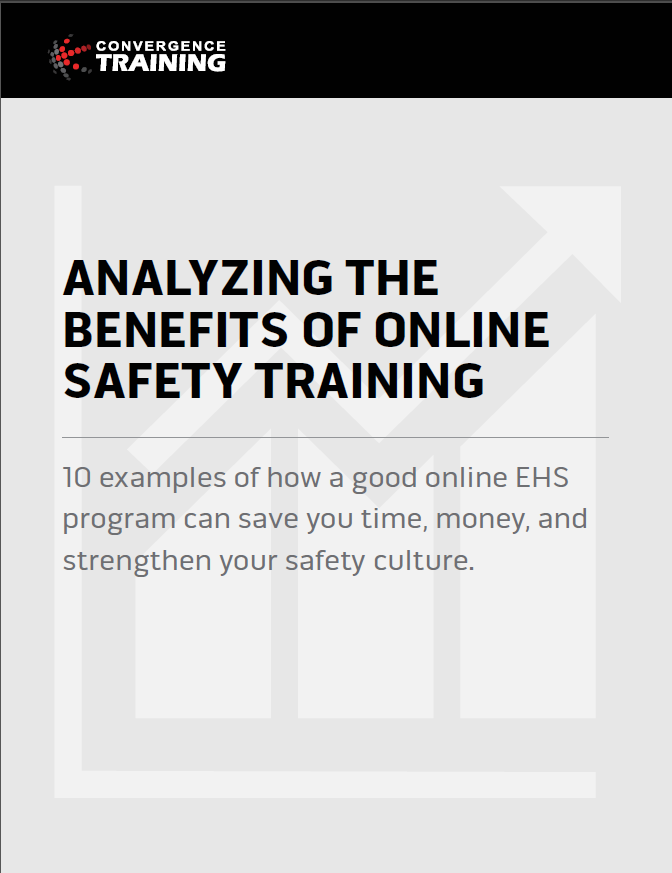 Benefits of Online Safety Training
Wondering if you should make the plunge with online safety training? This guide gives 10 reasons why, each based on experiences at real companies like yours.