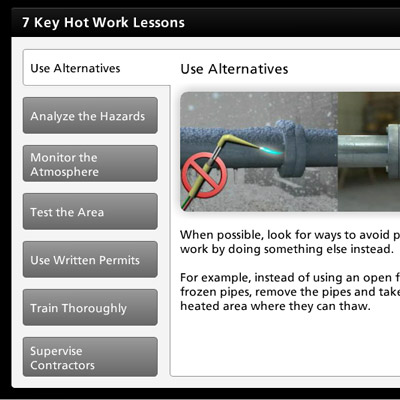 According to the Chemical Safety Board, at least 60 people have died as a result of explosions and fires caused by hot work since 1990. That's about three people every year.
Because hot work accidents can lead to such tragic ends, we've created a free hot work training module for you. It includes images from our own 3D-animated Hot Work training modules, the Chemical Safety Board's "Dangers of Hot Work" video, and some interactive wizardry we've programmed specially for this occasion.
Don't forget we've got two separate, full-length, 3D-animated "hot work" training courses in our health and safety training library–one on Hot Work Safety, and a second on Hot Work Permits. Need more information from Convergence Training about hot work training or any other training need? Drop us a line to request a demo.
We hope you enjoy this. Don't forget you can play the game here now, bookmark the site and come back to play it again later at any time.
We've also set up an option below for you to download your own free copy and then import it into your SCORM-compliant LMS. Read more below for details about that.
You can also download a free copy of this course. Please note that this free copy is in the SCORM format and is intended to play inside an LMS. You can't play it if you don't first import it into an LMS. If you're not sure what that all means, check the two linked articles below before you download the course.
If you're now sure you've got a SCORM-compliant LMS, go ahead and download the course in SCORM format.
And since you're here, feel free to download our free guide to effective EHS Training, as well.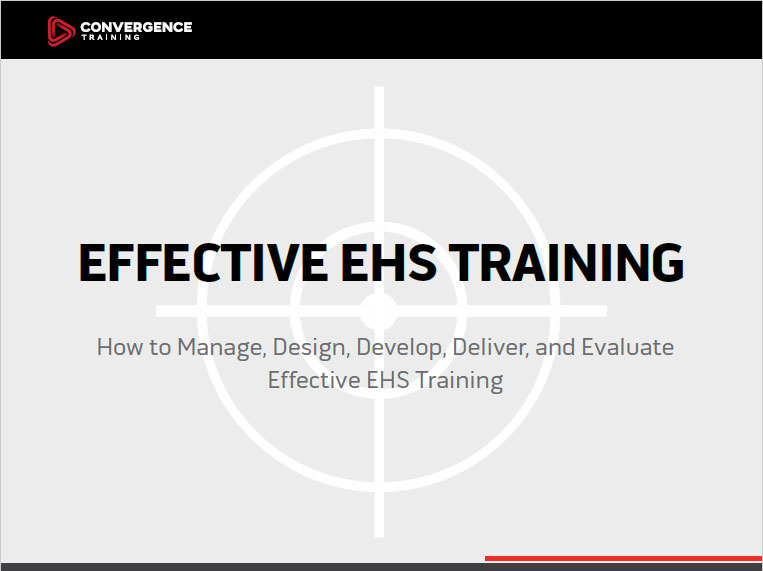 Effective EHS Training: A Step-by-Step Guide
Learn how to design, create, deliver, and evaluate effective EHS training by following these best practices with our free step-by-step guide.