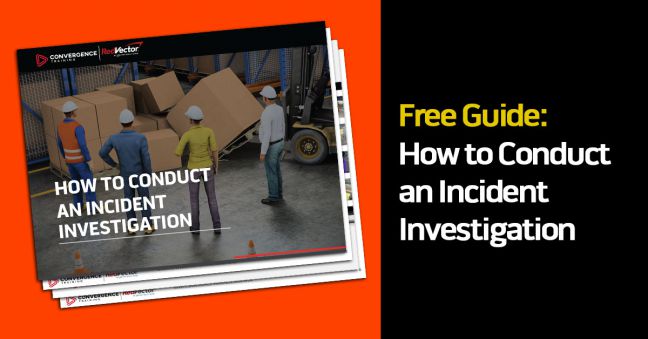 Need some tips for conducting an incident investigation at work after there's been an occupational injury or illness, or maybe after some property damage or even a near-miss?
If so, we think you'll really benefit from our FREE HOW TO CONDUCT INCIDENT INVESTIGATIONS GUIDE, which you can download by clicking the link you just passed or by clicking the  button at the bottom of this article.
Everything To Know and Do When Conducting an Incident Investigation
Following the tips and processes in this handy guide to incident investigations will help you learn more after an incident so you can put that learning to work, improve safety at your workplace, and prevent similar (or worse) incidents from occurring in the future.
The method described in this free Incident Investigation Guide is a relatively standard method for dealing with incidents. In addition to this method, you may want to consider conducting a learning team event after an incident occurred. You can read this article to learn more about conducting a learning team after an incident occurs.
In addition to this guide, you may also want to look into getting our online Incident Management System (IMS), a software application you and your workers can use to:
We've provided a brief overview video of the IMS below. You can learn more about the Incident Management System here.
Good luck with this, be safe at work, and let us know if you have any questions.
And don't forget to download the FREE GUIDE TO CONDUCTING INVESTIGATION INVESTIGATIONS, of course.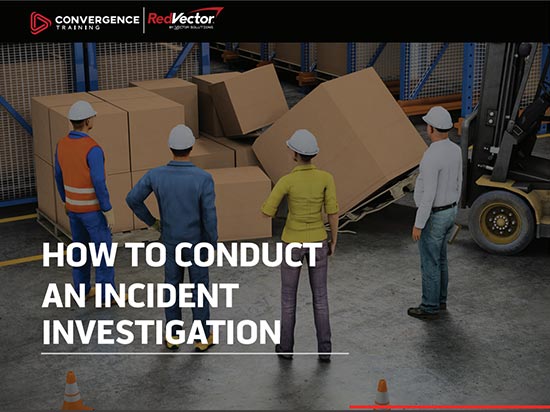 Incident Investigation Guide
Everything you need to know to conduct an incident investigation after an injury, illness, or near miss at your worksite. Plan in advance and be ready when the incident occurs.