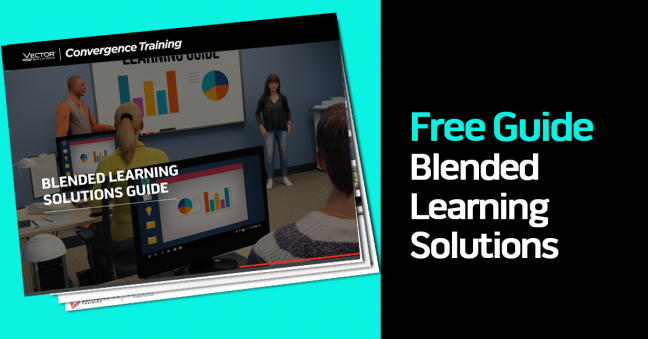 Traditionally, blended learning has meant using both instructor-led (or similar face-to-face) training along with online learning (typically in the form of elearning). And there's evidence to show that blended learning leads to improved learning outcomes.
For example, consider the following summaries of meta-studies on the effectiveness of blended learning:
"Evidence from hundreds of media comparison studies…suggest[s] that blended learning environments are more effective than pure classroom or pure digital…"

— Dr. Ruth Colvin Clark, Evidence-Based Training Methods 

"Overall, these meta-analyses found that eLearning tends to outperform classroom instruction and, blended learning (using both online and classroom instruction) creates the largest benefits…"

–Dr. Will Thalheimer, Does eLearning Work? What the Scientific Research Says! 

"The difference between student outcomes for online and face-to-face classes…was larger in those studies contrasting conditions that blended elements of online and face-to-face instruction with conditions taught purely face-to-face."
— US Department of Education, Evaluation of Evidence-Based Practices in Online Learning 
More recently, people have begun using the term blended learning not only for mixing instructor-led training with online training, but for the general idea of mixing training of different delivery formats. So, for example, your blended learning solution could all be delivered through technological means–an email, plus a video, plus a webinar, followed up by microlearning courses delivered to mobile devices.
So blended learning solutions are effective. Which means you'll probably want to begin using them at work. But that raises the question–what's the BEST way to create a blended learning solution?
The truth is, there is no single best way to blend learning. You'll find the best results by stepping back, considering the performance and learning problem you're trying to solve, considering what you want to help employees learn and perform on the job, selecting the learning activities that are most likely to help workers learn to perform on the job in the desired manner, and then selecting training delivery methods that you can use to deliver those learning activities.
In the attached guide below, we've given you a few frameworks to consider when designing your blended learning solutions. We've included ideas drawn from learning researchers and professionals such as Guy Wallace, Dr. Ruth Colvin Clark, M. David Merrill, Dr. Patti Shank, Bob Mosher & Conrad Gottfredson, Arun Pradhan, and more (hat tip and thanks to all of them).
Convergence Training
 are workforce training and performance improvement experts. Click the links below to learn more about how we can help you.
Download our FREE Guide to Blended Learning Strategies
Download Our Blended Learning Strategies Guide
The guide below includes some tips for considering:
Performance support and training
Asynchronous and synchronous learning activities
Training intended to help workers learn different things
Training for different moments of need
Building a learning campaign that extends over time
Good luck designing your own blended learning solutions and let us know if you have additional questions.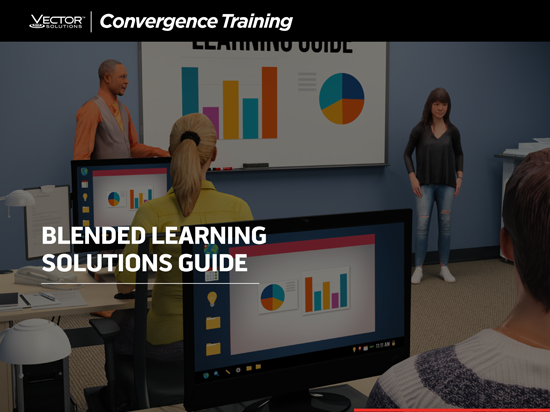 Guide to Blended Learning Strategies
Learn the importance of using differing training delivery methods and get some tips for selecting the right training method for each training need.