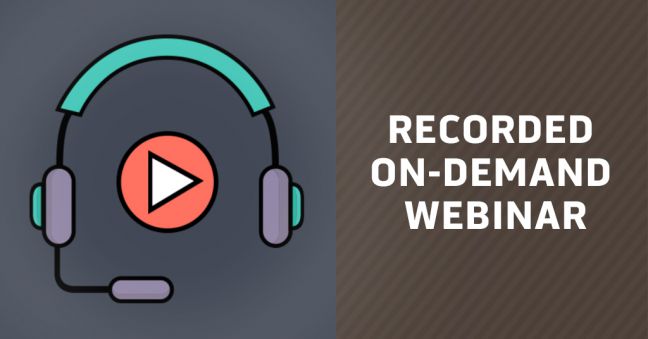 Human Performance Improvement, or HPI, is a field or thought (or philosophy, or mindset, or management system) dedicated to helping humans working more effectively within their workplace systems. We recently invited our friend Joe Estey, a human performance improvement specialist, to discuss HPI with us in a live webinar that we're now offering in a recorded, on-demand version.
View our Why Apply HPI? Webinar at our Webinars webpage.
We hope you enjoy the webinar and invite you to check out collection of workforce training online courses.
We've also included a series of links related to HPI (and similar fields, such as Safety Differently, Safety II, and HOP, or human and organizational performance) as well as a free infograpic that reproduces the famous Workplace Performance Improvement flowchart by Mager and Pipe, below.
Infographics Related to HPI
More Articles about HPI
Resources Related to Safety Differently, Safety II, and HOP
Related Recorded Webinars
Introduction to "New Safety"
Implementing Lean & Continuous Improvement
Find these webinars and more at our Webinars page.
Before you go, please download our free Analyzing & Solving Performance Problems flowchart, based off the famous Mager & Pipe flowchart.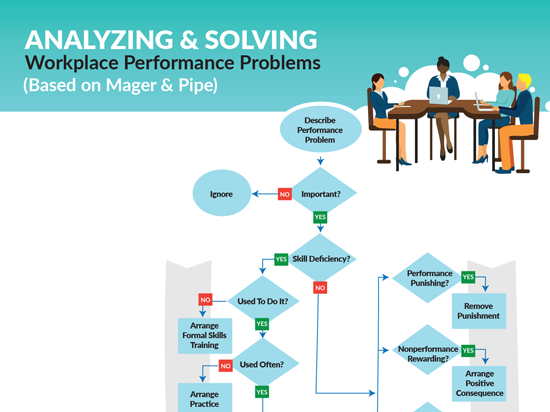 Analyzing & Solving Workplace Performance Problems Flowchart
Download this free infographic, based on the famous Mager/Pipe flowchart from their book Analyzing Performance Problems, to determine the cause of workplace performance problems and then select the appropriate solution/intervention.