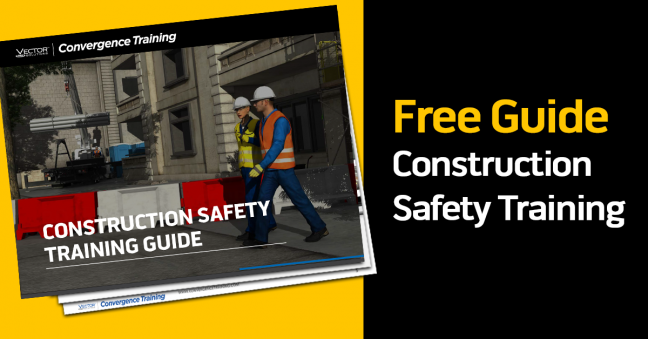 Safety training is important in all types of work and that of course includes construction, an industry with many serious safety and health hazards.
While safety training isn't the entire solution to mitigating and controlling hazards at construction work sites (don't forget simple-yet-effective tools like the hierarchy of controls for workplace safety risk management and the importance of a safety management program or system), it can of course play an important role.
But many safety professionals, despite being tasked with high-stakes safety training, haven't had the opportunity to study the basics of what makes training effective–meaning, how to improve knowledge and skill levels; how to improve comprehension and retention; how to help reinforce and support workers after training so they're more likely to apply that safety training on the job, when and where it matters; how to integrate that safety training into your larger organizational learning efforts; how to integrate that safety training into your larger safety management efforts; and more.
In this guide, we'll give you useful advice to help with all of this. Plus we call out specific OSHA safety training regulations and provide links to helpful resources on safety training from OSHA, ASSP, and other organizations.
You can download the Construction Safety Training Guide below, and in addition you might want to check out our OSHA Construction Compliance Guide.
The Construction Safety Training Guide is immediately below. Download a copy and good luck in your safety training.
Keep following us for similar materials and feel free to check out our online safety and health training courses and other training and performance-improvement materials for the construction industry.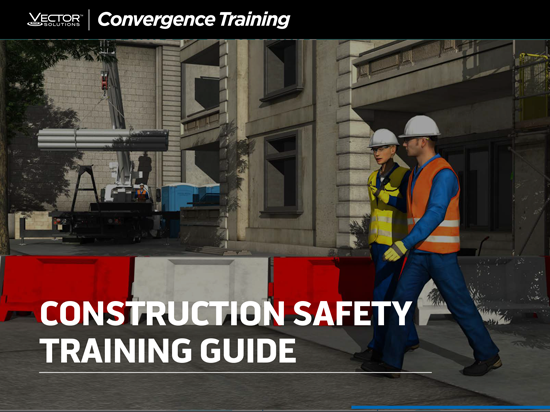 Construction Safety Training Guide
Learn to use, design, deliver, and evaluate safety training more effectively in the construction industry. Includes tips on how people learn, evidence-based training design, safety training within safety management, and the hierarchy of controls plus links to helpful resources.