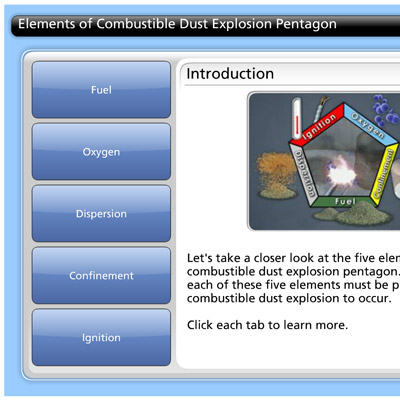 OSHA says they're creating a new combustible dusts standard soon. You can read more details about that in our earlier blog post on the upcoming combustible dust standard.
So we thought we'd create a free and interactive combustible dusts training module for you. It includes images from our own 3D-animated Combustible Dusts training module, the Chemical Safety Board's "Dust Explosion at Imperial Sugar" video, and some interactive wizardry we've programmed specially for this occasion.
And don't forget that we've got a full-length, 3D-animated combustible dust training course in our health and safety training library. Need more information from Convergence Training about combustible dusts training or any other training need? Drop us a line.
Convergence Training is a training solutions provider with a strong EHS offering. We make several learning management systems (LMSs), a library of off-the-shelf EHS e-learning courses, custom training courses, and more. 
We hope you enjoy this. Don't forget you can play the game here now or as many times as you want in the future.
We've also set up an option below for you to download your own free copy and then import it into your SCORM-compliant LMS. Read more below for details about that.
You can also download a free copy of this course. Please note that this free copy is in the SCORM format and is intended to play inside an LMS. You can't play it if you don't first import it into an LMS. If you're not sure what that all means, check the two linked articles below before you download the course.
If you're now sure you've got a SCORM-compliant LMS, go ahead and download the course in SCORM format.
And while you're in the downloading mood, consider downloading our free guide to effective EHS training as well.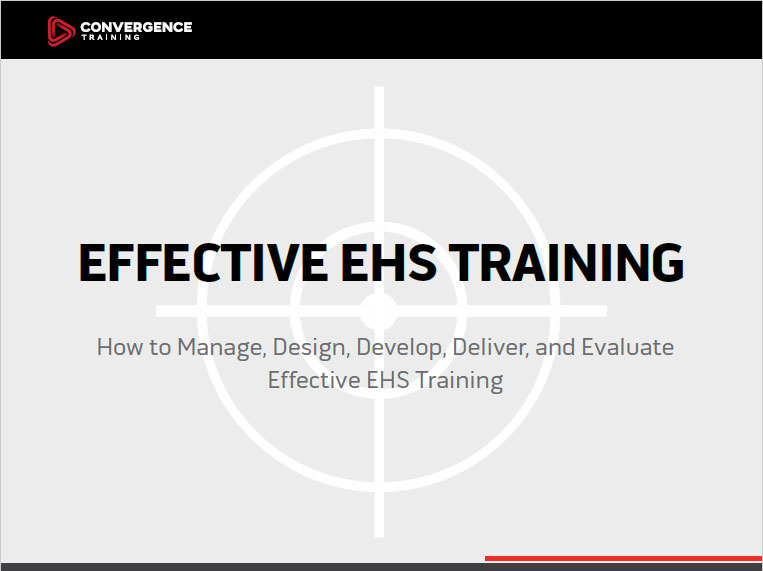 Effective EHS Training: A Step-by-Step Guide
Learn how to design, create, deliver, and evaluate effective EHS training by following these best practices with our free step-by-step guide.