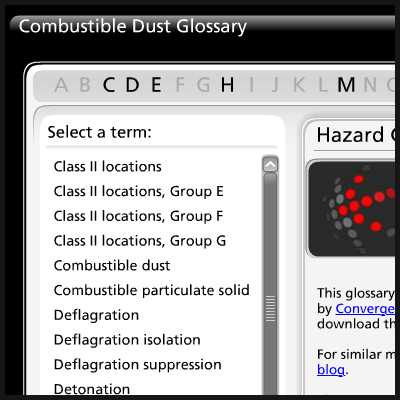 Below is an interactive glossary of terms OSHA defines in its Combustible Dust National Emphasis Program.
How many of the terms do you know? Check it out right here, right now (or email the link to friends, family, and loved ones).
Convergence Training is a training solutions provider with many EHS training offerings. We make a variety of learning management systems (LMSs) to administer training, a large number of off-the-shelf e-learning courses, including a health and safety training library,  custom training solutions, and more. Contact us to find out more or to set up a demo.

And while you're here, why not download our FREE Guide to Effective EHS Training?
A few important notes: The terms and definitions in our combustible dust glossary were taken directly from the text on OSHA's website as printed in January, 2013. Convergence Training makes no claims regarding the accuracy of those definitions, nor to keep this glossary up to date to match any changes that OSHA makes after the date of this posting. Though we will do our best. 🙂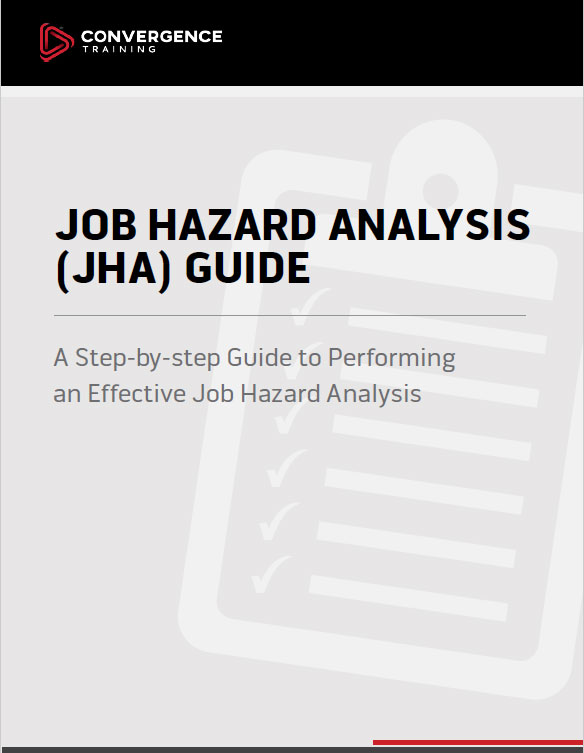 Job Hazard Analysis Guide
Learn how to perform a job hazard analysis on the job with our free step-by-step guide.