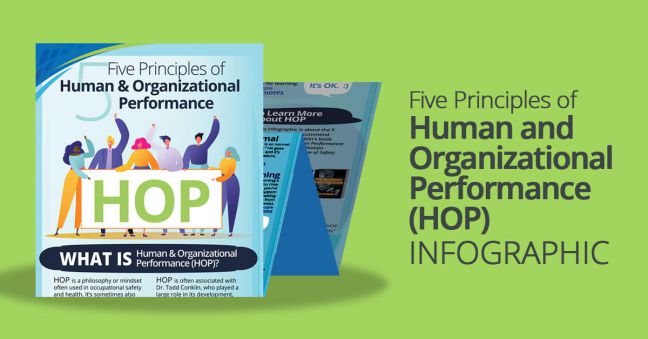 If you're interested in new approaches to safety, sometimes referred to with the umbrella term "new safety" and other times discussed in more specific schools of thought, such as Safety Differently, Safety-II, Resilience Engineering, and (to the point of this downloadable infographic), Human and Organizational Performance, or HOP.
We've got a cool 5 Principles of HOP infographic for you below. Go ahead and download it–you'll see it's based on five principles as listed by HOP practitioner Dr. Todd Conklin and has a lot of links to places where you can learn more.
And while you're downloading the Five Principles infographic, you might also find some of this other stuff we've got for you valuable, too:
Download the infographic below and let us know if you've got any questions! 
Five Principles of HOP Infographic Download
Download this infographic listing and explaining the five principles of Human and Organizational Performance, or HOP, as defined by Dr. Todd Conklin.