We're excited to give you a preview of an eagerly anticipated new feature of the Convergence LMS – Electives.
With the option of elective-based training, not only will you be able to assign training to individual employees and groups, but your employees will also be able to self-register and complete training proactively, putting themselves in a better position to be promoted or to be successful when training up ahead of starting a new job.
Elective-based training appeals to employees' desire to be in charge of and direct their own training. Turn your training library into a reference library and allow learners to enroll in supplemental courses so they can sharpen their skills and increase their knowledge as they see fit.
Administrators can designate individual training activities or entire qualifications as "electives" to make them accessible from an employee's training plan.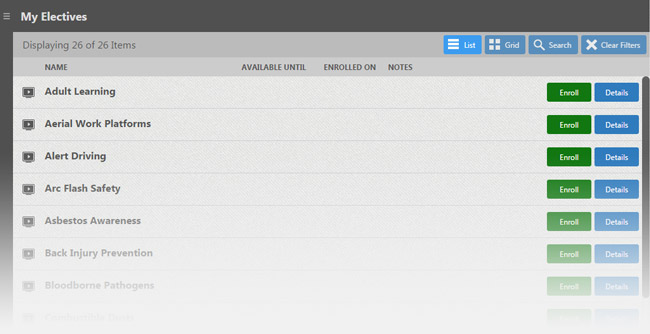 Contact convergence support for help implementing this feature in your LMS.