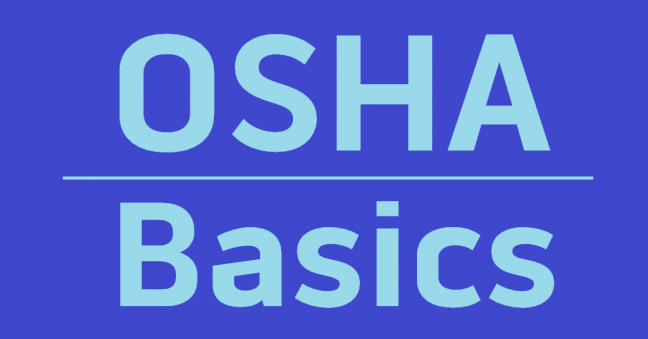 If you're new to the safety profession, or even if you've been around a while, you may have a few questions about the US Occupational Health and Safety Administration (OSHA).
We may not have ALL the answers for you here, but we think we've got a lot of the common OSHA FAQs along with helpful answers and links to additional helpful OSHA-related resources.
Of course, if we've missed a specific OSHA-related question that you were hoping to get answered please use the comments section below the article and we'll try to get you an answer as well as add that question to our list of FAQs.
And since you've found your way to an article about all-thing-OSHA, you might want to download our free guide to OSHA General Industry Compliance. 
Things You Always Wondered About OSHA
Here's our OSHA-based Q&A for you.
What Is the OSH Act?
The OSH Act is the 1970 law that established OSHA, along with all of its safety and health regulations, enforcement powers, consultative services, and more.
For many more details, read OSHA Basics: The OSH Act .
What Is an OSHA-Approved State Plan?
Although workers in many states and US territories are covered under the federal OSHA regulations, the OSH Act does allow for states and territories to set up their own state plan. Those state plans must be:
Approved by federal OSHA
At least as effective in providing safe and healthful employment and places of employment as the federal standards.
To learn more, check our OSHA Basics: OSHA-Approved State Plans article.
What Are An Employee's Rights According to OSHA?
OSHA and the OSHA regulations do more than just set a bunch of rules for employers. They also guarantee rights for employees.
The primary right is the "right to safe and healthful working conditions." Other rights include the right to file a confidential complaint with OSHA about the workplace; to get information about hazards, methods to prevent harm, and OSHA standards; to receive training in a language the employee understands; to review records of work-related injuries and illnesses at the workplace; and to receive copies of tests and monitoring done at the workplace.
For more information about the rights OSHA guarantees a worker, read our article about Rights OSHA Guarantees Every Employee.
What Is the General Duty Clause?
Although OSHA has many specific safety and health regulations that apply in many different specific circumstances, OSHA also has what's know as the General Duty Clause, which imposes universal safety and health requirements on both employers and employees (although it's typically the employer's General Duty that gets more attention).
In particular, here's an employer's general responsibility to employees according to OSHA and the General Duty clause:
The employer "shall furnish to each of his employees employment and a place of employment which are free from recognized hazards that are causing or are likely to cause death or serious physical harm to his employees;
Learn more about the General Duty clause by reading OSHA Basics: The General Duty Clause-5.(a)(1).
Why Are the OSHA Standards Named & Numbered The Way They Are?
OSHA standards are identified using a series of numbers, letters, parentheses, periods, and names that may seem confusing at first.
Looking at these from a high-level, bird's-eye view, all of the OSHA standards are part of the Code of Federal Regulations (CFR) and they're within Title 29 of the CFR (Title 29 is dedicated to Labor). From there:
Title 29 is divided into Chapters, with the OSHA standards being in Chapter XVII
Chapters are divided into Parts
Parts are divided into Subparts
Subparts are divided into Sections
Sections are divided into Major Topic Paragraphs
Major Topic Paragraphs are divided into Paragraph Sub-Sections
Paragraph Sub-Sections can be even further divided into additional divisions.
To learn about this in much more detail, check out OSHA Basics: How OSHA Standards Are Named and Numbered.
What Are Horizontal Standards & Vertical Standards?
Some OSHA standards apply to more than workplaces than other OSHA standards do. There are a couple of ways to look at this, and we'll cover more ways below, but one way is to learn the distinction between a horizontal standard and a vertical standard.
A horizontal standard is one that applies to employers in many different industries. The Haz-Com standard is an example of a horizontal standard. A vertical standard applies to specific industries or to particular operations, practices, conditions, processes, means, methods, equipment, or installations. The 1926 Construction standards are examples of vertical standards.
To learn more about vertical and horizontal standards, read OSHA Basics: OSHA's Vertical and Horizontal Standards.
What Are Parts 1910 and 1926 and When Does Each Apply?
This is related to the horizontal and vertical standard issue we just discussed above.
1910 is a series of horizontal standards that apply to employers in many industries. These employers, combined, are known as general industry employers, and so these regulations are known as General Industry regulations.
1926 is a series of vertical standards applying to employers in the construction industry.
To learn more about this, including other sets of regulations that apply at shipyards, marine terminals, longshoring, and agriculture, check out our OSHA Basics: OSHA's Parts 1910 and 1926 article.
What Are OSHA's Special Industry Standards?
This is once again related to several of the OSHA FAQs immediately above.
Within the 1910 General Industry regulations, there are standards for employers in specific industries. These industry-specific standards are in Subpart R. These regulations apply to:
For more on this, read OSHA Basics: OSHA's Special Industry Standards in Subpart R.
Where Can I Learn About Upcoming New & Revised OSHA Standards
OSHA keeps a list of these on their website–it's called their Unified Agenda.
Learn more about OSHA's Unified Agenda here.
What Does Incorporation By Reference Mean?
In many cases, OSHA regulations specifically tell an employer what the employer must do to comply. In some other cases, however, OSHA regulations refer to requirements within consensus standards, such as the safety standards established by ANSI. This process of referring to a standard by an outside part (not OSHA) within an OSHA standard and requiring employers comply with that third-party standard as part of their efforts to comply with the OSHA standard is known as incorporation by reference.
Here's how OSHA explains it:
The standards of agencies of the U.S. Government, and organizations which are not agencies of the U.S. Government which are incorporated by reference in this part, have the same force and effect as other standards in this part.
You can learn more about incorporation by reference by reading this article: OSHA Basics: Incorporation by Reference (IBR).
What Are OSHA's Letters of Interpretation?
To be fair to OSHA, they've got a tough job. Lots of parts of the job are tough, but imagine writing a standard that's supposed to apply to many employers in many situations and provide 100% clear guidance every time. It's easy enough to imagine that sometimes, there's need for some additional clarification.
That's where OSHA's letters of interpretation come in. They explain how to interpret different OSHA requirements in different circumstances. It pays to be familiar not only with OSHA standards but also these OSHA letters of interpretation.
To learn more about letters of interpretations, and get a link to all of them, read this OSHA Basics: Letters of Interpretation article.
What Is a Variance?
In special cases, employers can apply to OSHA for a variance. Basically, if OSHA approves the variance application, OSHA will let the employer slide and won't require the employer to comply with a specific OSHA regulation.
You can read more about variances in our OSHA Basics: OSHA Variances article.
What Is a Competent Person According to OSHA?
Many OSHA regulations make mention of a competent person. But what is a competent person according to OSHA, you ask?
Here are two definitions OSHA provides for a competent person (they are not contradictory but build upon one another):
"…one who is capable of identifying existing and predictable hazards in the surroundings or working conditions which are unsanitary, hazardous, or dangerous to employees, and who has authorization to take prompt corrective measures to eliminate them."
"By way of training and/or experience, a competent person is knowledgeable of applicable standards, is capable of identifying workplace hazards relating to the specific operation, and has the authority to correct them."
In addition to those general characteristics, OSHA also notes:
"Some standards add additional specific requirements which must be met by the competent person."
To learn more about the competent person role according to OSHA, including getting a list of those standards that impose additional specific requirements that the competent person must meet, see our OSHA Basics: The Competent Person Role article.
What Are A General Industry Employer's OSHA Compliance Requirements?
If you're an employer, you no doubt want to satisfy all of OSHA's compliance requirements. But how do you go about doing that?
It helps to have a guide, and we've provided one for you in the article below (with the help of materials OSHA has provided).
To get started, read this three-article series on OSHA General Industry Compliance Requirements.
Plus you can now download our free guide to OSHA General Industry Compliance (stay tuned for the construction version).
What Is the OSHA Poster?
OSHA requires that employers post something called the OSHA Poster at their workplace in a place where employees can easily see and read it. The OSHA poster is something OSHA created and it's available from OSHA via an online download and/or mail. You can even get it in different languages if you have a multi-language workforce.
Learn more about the OSHA Poster, and find out where to download it, in this article–OSHA Basics: The OSHA Poster.
What Are The OSHA Recordkeeping & Reporting Requirements for Injuries & Illnesses?
OSHA imposes a series of recordkeeping and reporting requirements regarding workplace incidents (injuries, illnesses, and fatalities). These requirements include specific rules about what's recordable and what's not; how quickly you have to report things; the type of forms to use for recordkeeping and reporting; (relatively) new rules for online submission of this data; and more.
You can begin learning in much more detail about the OSHA recordkeeping and reporting requirements in this four-article series on OSHA Recordkeeping.
PLUS, download our free guide to OSHA Recordkeeping, Reporting & Online Submission.
What Is OSHA 300?
One of the recordkeeping forms mentioned above. Read this article for more on OSHA's Form 300.
What Is OSHA 300A?
One of the recordkeeping forms mentioned above. Read this article for more on OSHA's Form 300A.
What Is OSHA 301?
One of the recordkeeping forms mentioned above. Read this article for more on OSHA's Form 301.
What Do I Need to Know about OSHA Inspections?
OSHA has enforcement powers, and those enforcement powers include the ability to inspect workplaces (and fine employers for violations).
If you'd like to learn more about OSHA inspections, including what triggers them, what happens during them, and the kind of hazards OSHA inspectors commonly look for, check out this three-article series on OSHA Inspections.
To learn even more, download our free Guide to OSHA Inspections.
What Is the OSHA Field Operations Manual?
The Field Operations Manual, or FOM, is a book OSHA created to give their field inspectors guidance about how to enforce OSHA regulations during inspections of a workplace. The idea is to make enforcement activities consistent from inspector-to-inspector.
You can read more about this in our OSHA Basics: The OSHA Field Operations Manual article.
What Are OSHA's Directives?
According to OSHA:
OSHA issues directives to assure the agency's policies, procedures, and instructions concerning agency operations are communicated effectively and timely to its personnel and other affected parties.
There are four different types of directives:
National Directives
Regional Directives
Internal Procedure Systems
External Authorities
OSHA Basics: OSHA Directives
What Kind of Penalties Can OSHA Levy on Employers?
OSHA has the ability to impose significant penalties on employers for safety infractions. Those penalties may include:
Willful of repeated violations: $129,336
Serious violations: $12,934
Other-than-serious violations: $12,934
Posting violations: $12,934
Failure to abate: $12,934/day beyond abatement date
To learn more, read our OSHA Basics: OSHA Penalties article.
What More Can You Tell Me About Penalties and Citations OSHA Has Imposed in Recent Years?
OSHA publishes a list of the Ten OSHA Standards that Are Most Commonly Cited each year. Along with that data, they also release information on penalties during the year.
You can see an overview of OSHA penalties from several of the most recent years by reading our OSHA Basics: OSHA's Yearly Top Ten Lists (Recent Years Overview) article.
What Are OSHA's Consultation Services?
OSHA does more than just create regulations, enforce regulations, inspect workplaces, and issue penalties.
For example, they also offer consultation services which are designed to help employers comply with OSHA regulations and even improve their overall safety management in general.
These OSHA consultation programs include:
Voluntary Protection Programs (VPP)
Safety and Health Achievement Recognition Programs (SHARP)
Alliance
OSHA Challenge
OSHA Strategic Partnership Program (OSPP)
OSHA Basics: OSHA's Consultation Services 
What Is OSHA's Small Business Handbook?
OSHA's Small Business Handbook is yet another way that OSHA tries to assist employers to comply with OSHA regulations.
As OSHA explains it:
This handbook is provided to owners, proprietors and managers of small businesses by the Occupational Safety and Health Administration (OSHA)…The handbook should help small business employers meet the legal requirements imposed by the Occupational Saf ty and H alth Act of 1970 (the Act), and achieve an in-compliance status before an OSHA inspection.
To learn more about the Small Business Handbook and see a link where you can download the handbook, click to read our OSHA Basics: OSHA's Small Business Handbook article.
Which OSHA Standards Include Safety Training Requirements?
There are a lot of OSHA standards, and it's difficult and time-consuming to read them all. As a result, if you're wondering what safety training OSHA requires you to provide, thinking of going through every single regulation to find mentions of safety training requirements can be a little intimidating.
Fortunately, OSHA keeps and periodically updates a single document that keeps a list of all standards that include specific safety training requirements.
To get a link to this document (and download it), as well as to learn a little more about this issue, check out our article OSHA Basics: Which OSHA Standards Include Specific Safety Training Requirements? 
What Is OSHA's Opinion of Online Safety Training?
The short answer to this question is that OSHA supports the use of online safety training. They create and use it themselves at their website, and they allow employers to use it as well.
Keep in mind one caveat, however. OSHA recommends using online safety training as part of a blended learning solution that includes other forms of training, including instructor-led training and/or hands-on, field-based training.
Learn more about this by reading this article: What OSHA Thinks about Online Safety Training.
Also, in 2019, OSHA published a letter of interpretation in which they spelled out more about the requirements for a blended learning solution when using online safety training to ensure "interaction" and the possibility of Q&A. To learn more, check out our article on OSHA's 2019 Letter of Interpretation re: the Use of Online Safety Training.
What Is an OSHA Permissible Exposure Limit (PEL)?
OSHA sets occupational exposure limits for hazardous chemicals as well as hazardous agents, such as noise.
One of those occupational exposure limits that OSHA sets is the permissible exposure limit, or PEL. PELs are typically given in 8-hour time-weight averages (TWAs).
For more on this, read our Industrial Hygiene Basics: What Is a Permissible Exposure Limit article.
What's OSHA's Opinion on Leading Indicators for Safety Performance Measurement?
OSHA encourages you to use leading indicators as part of your safety performance measurement efforts. Please see OSHA 3970, Using Leading Indicators to Improve Safety and Health Outcomes and read our article on OSHA's Take on Leading Indicators.
Conclusion: Nearly Everything You Needed to Know about OSHA
Well, if we didn't answer EVERY question you have about OSHA, we hope we at least answered some.
Please do let us know if there's something else you'd like to know about OSHA and we'll try to add that information to this article. Just leave your question/comment in the Comments section below this article. Over time, as we think of more things to share about OSHA, we'll add them to this article as well.
And before you leave, download our free EFFECTIVE SAFETY TRAINING GUIDE, below.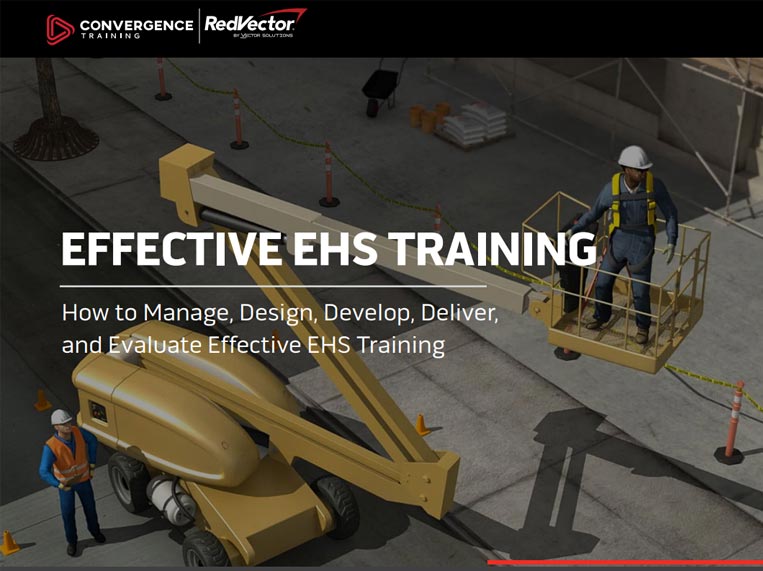 Effective EHS Training: A Step-by-Step Guide
Learn how to design, create, deliver, and evaluate effective EHS training by following these best practices with our free step-by-step guide.