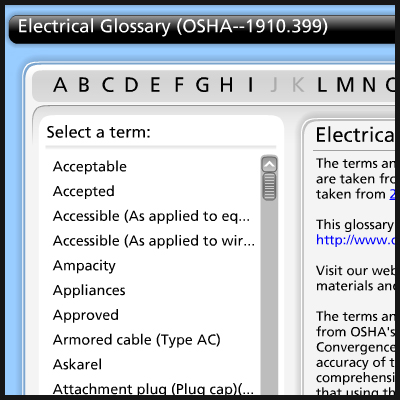 Ever wonder about the terms that OSHA defines in its Electrical-General Requirements standard (1910.303)?
If so, we've got just the cure for that fever: an online, interactive glossary of the terms that OSHA defines.
It's right below the MORE button. Click and enjoy.
Convergence Training is a training solutions provider with a long history of creating EHS training solutions.
Click the links to learn more about our training management solutions, eLearning course libraries, and custom training solutions.
There's the glossary below. Check it out now, and feel free to come back any time you wish. Also, notice we've got some more materials related to electrical safety and workplace safety below the glossary.
If you're looking for some eLearning courses related to electrical safety, check the short samples below from the Convergence Training EHS eLearning library.
Here's a short sample from our Electrical-General Requirements course.

Here's a short sample from our Intro to NFPA 70E course.

Here's a short sample from our Arc Flash Safety course.

And here's a short sample from our Electrical Wiring course.

You can also check out this quick overview video, which includes highlights from many of our workforce training eLearning courses.
Also, feel free to download our FREE GUIDE TO EFFECTIVE EHS TRAINING, below.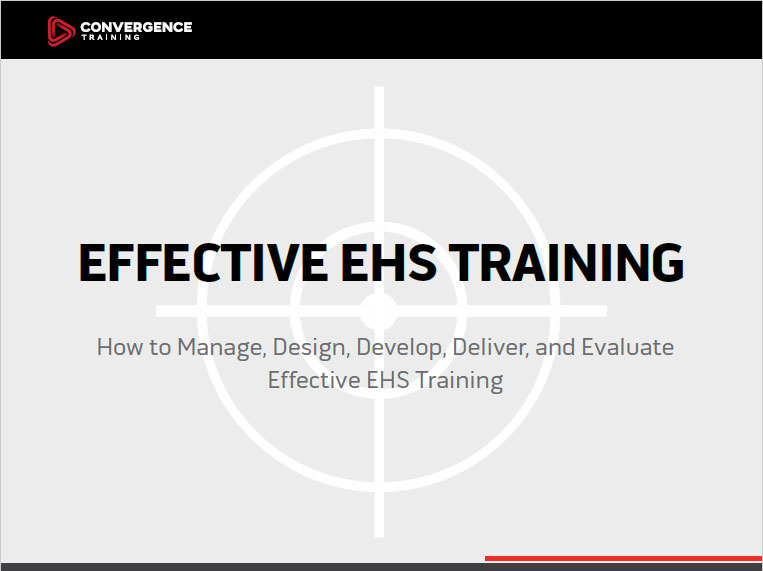 Effective EHS Training: A Step-by-Step Guide
Learn how to design, create, deliver, and evaluate effective EHS training by following these best practices with our free step-by-step guide.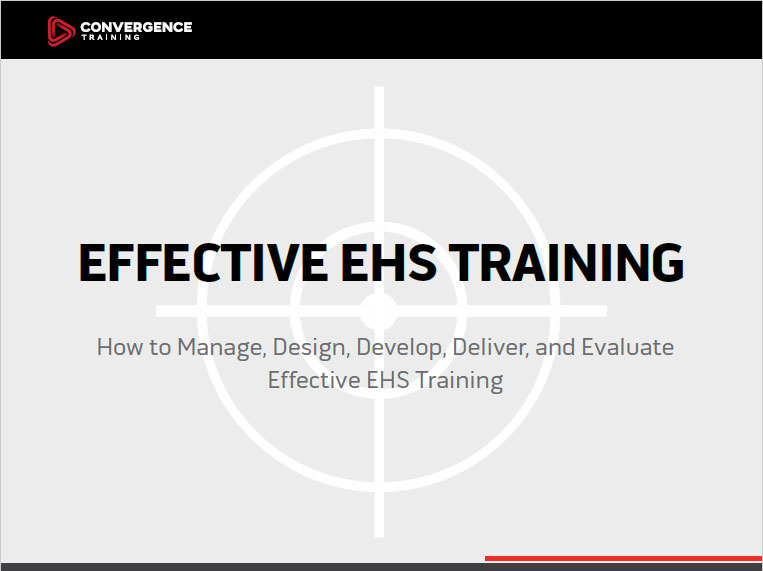 A few important notes: The terms and definitions were taken directly from the text of the standard as printed on OSHA's
website
in October, 2012. Convergence Training makes no claims regarding the accuracy of those definitions nor to keep this glossary up to date to match any changes OSHA makes after the date of this posting.