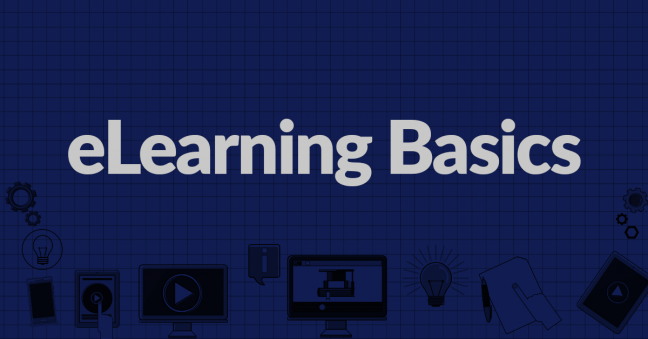 News flash for you (pun INTENDED!): Adobe is going to discontinue the Flash Media Player at the end of this year (2020).
Why should you care? For one reason, because some of your elearning courses at work may still use Flash video. You want to start planning and acting now to avoid a problem at the end of the year.
We tell you more in the article below so you can make it through this transition without major problems.
What Is Flash and Why Is it Going Away?
Flash is (and soon, was) a media player embedded into a lot of web browsers. It gave web browsers the ability to play videos, which was a handy thing.
But it had its problems and its bugs, and it grew out of favor for reasons beyond the scope of this article.
The end of the story is that Adobe is discontinuing it, Flash is being pulled from those web browsers, and in the near-future, if you've got a video file that relies on the Flash Player to play, you won't be watching that video.
What Does This Have to Do with eLearning Courses?
A lot of elearning courses include Flash video and so, at the end of the year, they won't work. Bummer!
So you want to plan ahead, starting now, in order to not get caught between a rock and a hard place.
Read more about Flash here.
Is There a Replacement for Flash?
Yep. HTML5.
Read more about HTML5 here.
What Do You Need to Do To Be Ready?
Basically, you've got to find the elearning courses with Flash and convert them to HTML5. Before the end of the year. So you don't have a ton of time to dilly dally on this. Get started soon and all will be fine.
But we've broken this down for you a little more below based on where you got those elearning courses.
What if You've Got eLearning Courses from Vector Solutions, Convergence Training, RedVector, Etc?
Not to worry, friend! We've got you covered and we're handling all the conversions for you. Just keep using your elearning courses and learning management systems and all will be seamless.
What If You've Got eLearning Courses from Other Content Creators?
We can't help you with that, but your content creator should be able to. Contact them soon and find out how they're handling this for you.
Of course, if you want to swap content creators, feel free to contact us..
What If You've Created Your Own eLearning Courses with an eLearning Authoring Tool?
If you created your own elearning courses, you're going to have to determine which ones rely exclusively on Flash (meaning, they don't have HTML5) and make the conversion. Remember that the makers of elearning authoring tools have known about this change for a while, so some of your more recently created elearning courses may already be ready for the HTML5 conversion.
There are too many elearning authoring tools to tell you everything you need to know about each one, so the best advice here is to check with your supplier. That said, the most common elearning authoring tools are:
Adobe Captivate
Articulate 360
Trivantis Lectora
The basic idea is to go back to your original project (in the elearning authoring tool), open the project, and republish with HTML5. Check out the websites below for a little additional information about exactly how this will work.
Adobe Captivate
Read more about this at the Adobe website.
Articulate 360
Read more about this at the Articulate website.
Trivantis Lectora
Read more about this at the Trivantis website.
Conclusion: Act Now to Be Ready for the Discontinuation of Flash
We hope this little heads-up helped! Let us know if you've got any questions.
And why not download our free guide below since you're down here?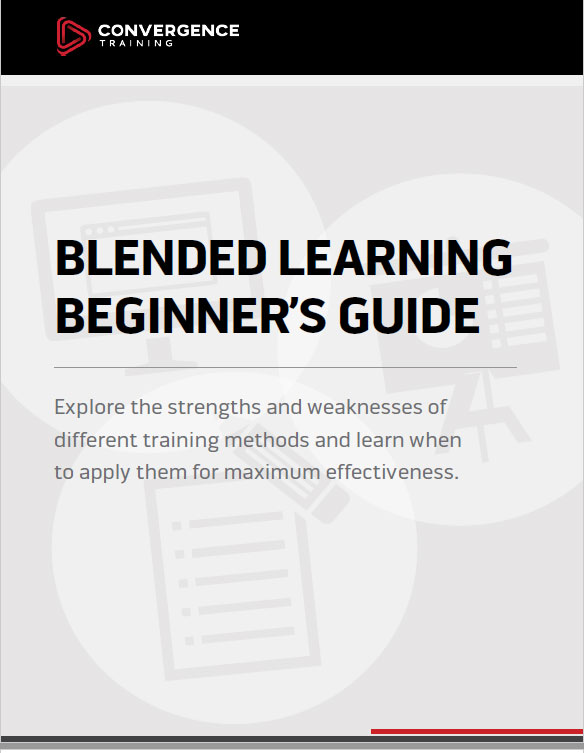 Guide to Blended Learning Strategies
Learn the importance of using differing training delivery methods and get some tips for selecting the right training method for each training need.