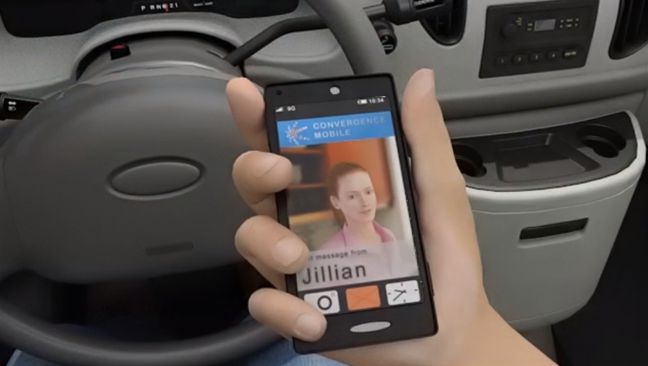 Distracted driving, including of course texting or holding a phone to talk while driving, is always a bad idea.
We here at Convergence Training wanted to call out the issue in particular for our customers who come out to visit us at our headquarters in Camas, WA. And that's because the state of Washington recently passed a tough new distracted driving law that can lead to a hefty $136 penalty if you violate it.
According to the article from the Seattle Times linked above, here's what's illegal:
The law forbids handheld uses. Not just phone calls, but composing or reading any kind of message, social media post, photograph or data.

Drivers may not use handheld devices while at a stop sign or red-light signal.

All video watching is illegal, even in a dashboard or dash-mounted device.
But this hazard is a serious problem all over the nation, not just in Washington. For example, the National Transportation Safety Board (NTSB) is suggesting a national "no call, no text, no update behind the wheel" ban on this kind of stuff.
Here's what the NTSB has to say about handheld devices and distracted driving:
New connectivity has enabled new safety technologies. But it has also enabled new forms of distraction, leading to accidents and deaths, even in the most strictly regulated transportation enterprises. Since 2003, the NTSB has found PED distraction as a cause or contributing factor in 11 accident investigations. Those crashes resulted in 259 people injured and 50 people killed. And the NTSB does not investigate the majority of highway crashes. The National Highway Traffic Safety Administration (NHTSA) reports hundreds of such deaths on our highways in 2012 alone. According to NHTSA, drivers engaging in visual-manual tasks, such as dialing or texting, triple their risk of a crash.
So put the phone down and pay attention to the road and the cars and people around you. You'll be happy you did, and we promise–there's nothing all that important going on in your phone.
Our Alert Driving Online Training course covers the dangers associated with using hand-held devices while driving plus a lot more. For example, check out the video sample below, which covers the 2-second rule for keeping enough space between your vehicle and the vehicle in front of you.
And hey, if you're having trouble putting down your phone while driving, you might want to review this article on cell phone addiction.