We've published another in a series of articles related to safety training in the May issue of Professional Safety, the official magazine of the American Society of Safety Engineers (ASSE).
Also, hot tip–we hear they're changing their name to the American Society of Safety Professionals, or ASSP. There's a new logo coming, too. More on that when we find out more.
The series of articles provides tips for better safety training, and takes as a starting point some key parts of the ASSE/ANSI Z490.1 standard on Effective Safety Training. In this particular article, we focused on how to develop learner-centric safety training. Which is a fancy way of saying how to develop safety training that focuses on the learning needs of the learner. Seems logical when you put it that way, no?
We encourage you to check out the ASSE, their Professional Safety magazine, and of course their ANSI Z490.1 standard for Effective Safety Training. Also, be aware that ANSI and ASSE are beginning the process of creating ANSI Z490.2, which will deal with online or "virtual" safety training. We're on the committee to create that standard and you can read more about that here.
Finally, we've got some safety-training-related freebies for you. To learn more about developing learner-centric safety training, download our free Guide to Effective Safety Training at the bottom of this article. It's based on Z490.1, by clicking the large download button at the bottom of this article.
Our article starts on page 28 of the March, 2017 issue and looks like this: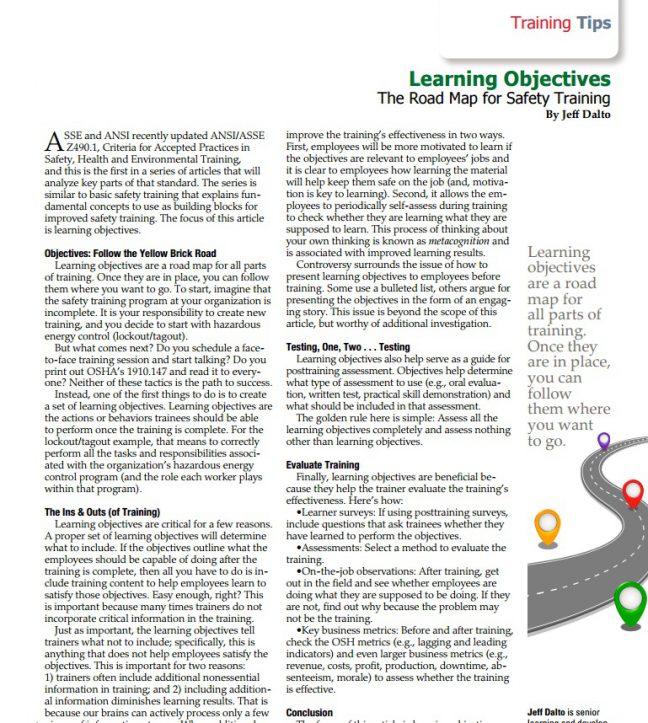 Hope you like it!
To download our free guide to Effective Safety Training, click the button at the bottom of this article. The guide is based on ANSI Z490.1, which is the inspiration for the series of articles at Professional Safety as ell.
If you're interested in learning more about online safety and health courses you could use at work, the short video below gives a sample of the health and safety online courses that Convergence Training makes on hundreds of safety and health topics.
And the video below gives a quick explanation of how you can use a learning management system to manage that safety training solution for health and safety training management.
If you need any other information about the show or EHS compliance solutions, just shoot us an email.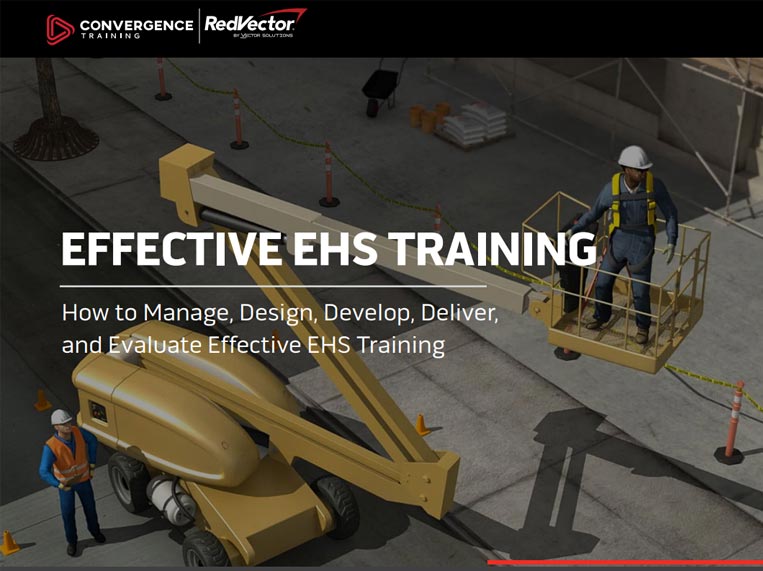 Effective EHS Training: A Step-by-Step Guide
Learn how to design, create, deliver, and evaluate effective EHS training by following these best practices with our free step-by-step guide.