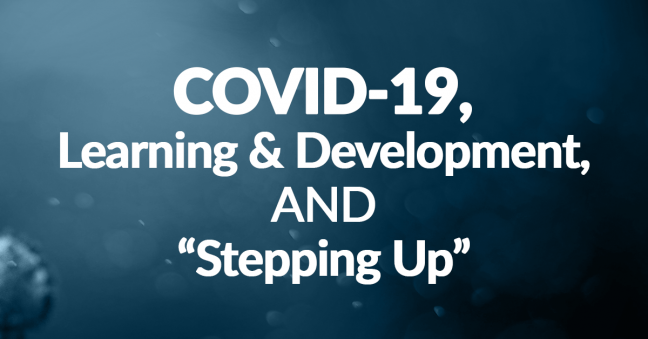 I recently caught an article our friend Dr. Stella Lee wrote about how the COVID-19 pandemic presented a need and opportunity for learning and development departments and professionals around the world–and certainly in Canada, where Dr. Lee lives, and in the US, where Vector Solutions is–to "step up their game" to help workers reskill and upskill.
There's nothing new about L&D having an opportunity to help people reskill and upskill. That need has been going on for quite some time due to major changes in our national economies. We've got older workers retiring and possibly moving into consulting roles; we've got younger workers coming in to take their place in the workforce; we've got large numbers of workers who recently migrated to their new home countries; and we've got a lot of people who's old job doesn't exist or isn't as in-demand in our modern economies who need to develop newer, more in-demand job skills.
But Dr. Lee's right: COVID-19 did heighten this issue even more, and in that sense created an even greater opportunity and need for L&D to step in and help out. In some cases, people lost their jobs, perhaps permanently, and they need to develop new skills to step into new jobs. Likewise, in some cases people lost hours or are otherwise underemployed. In yet other cases, people have moved into different positions already but need help developing those skills (Dr. Lee tells a good story about librarians making a change like this). A LOT of us at work could use some help learning to use a lot of the new digital communication and collaboration tools that we're using more effectively. Classroom trainers could use some help becoming better virtual trainers. And of course a lot of folks need new digital job skills for new careers.
For repeat readers/viewers here at the Convergence Training blog, you may remember earlier discussions with Dr. Lee about Hackathons and Digital Disruptions in L&D, both of which I really enjoyed. Check 'em out if they're new to you!
And with no further ado, please enjoy our recorded discussion with Dr. Lee, below.  We wanted to publish this discussion now, but check back and we'll begin adding some links to resources mentioned in the video and a transcript as well (busy, busy, busy!).
Many thanks to Dr. Lee, of course. Check her company out at Paradox Learning.