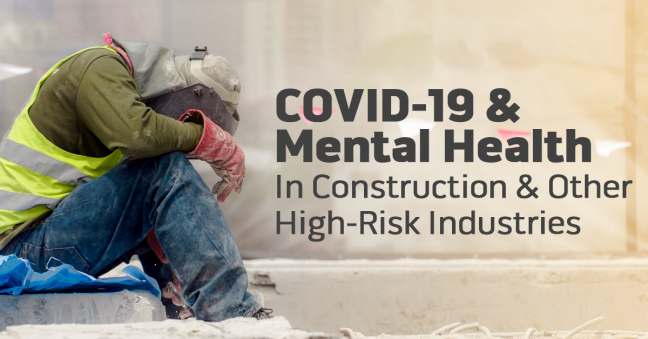 In an earlier recorded discussion with Cal Beyer, we learned that the construction industry had very high rates of stress, depression, substance use and abuse, and suicide (see Why Mental Health and Suicide Prevention is the Next Frontier in the Construction Industry Safety).
And then, to add insult to injury, the COVID-19 pandemic came along, adding virus-related health concerns, economic and job-security stresses, and more concerns. This has made the situation worse, not better.
We keep tabs with Cal on social media (follow Cal on LinkedIn here) and have been listening in as he continues to raise awareness about this long-term issue and how the COVID-19 pandemic has been making things worse, and so we decided to ask him to join us, tell us about the situation, and tell us what we can do to try to help.
Thanks to Cal for participating in this discussion and for everything he's doing to try to help on this issue in general. The recorded discussion is immediately below, and we're going to publish it now, but give us a day or two and we'll begin adding some helpful links to things Cal mentions in the discussion as well.
Here are links to some of the resources and organization Cal mentions in the discussion:
You may also want to check out our online health and wellness training courses.