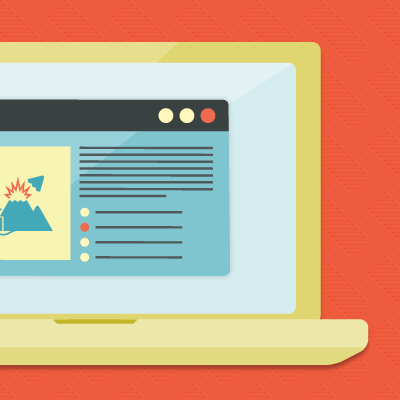 If you've worked at a surface mine, or performed work in an MSHA-regulated site, there's a good chance you've seen our MSHA Surface Miner Training. Back in 2008 Convergence Training developed the original library of MSHA Part 46-compliant mine safety courses. And since then, our courses have been used in hundreds of MSHA training programs all across North America and viewed by thousands of mine employees and contractors.
Well, 8 years is a long time. And for experienced miners viewing our training year-in and year-out as part of their annual refresher training, 8 years is a very long time. We know it's important for training to be fresh for it to be engaging and effective, and that's why we're continually making updates to our training catalog. So last year, we started to give our MSHA library the makeover treatment.
Available in Q3 2016, our completely updated MSHA library consists of over 14 hours of training for use in MSHA New Miner and Annual Refresher programs. We've added 6 new courses to our MSHA-compliant library and completely rebuilt our original courses, adding new information illustrated with brand new 3D models and visual graphics.
Check out these clips for a sneak peek at our new content:
Our Updated MSHA Compliance Course Library Includes the Following Courses:
Surface Mine Development, Operations, and Reclamation
General Physical Characteristics of Surface Mines
Chemical Hazards at a Mine
Commercial Explosives Safety
Emergency Procedures at a Mine
Environmental Hazards at a Mine
Equipment Hazards at a Mine
General Physical Characteristics of Surface Mines
Hazard Communication for Mining
Line of Authority
MSHA Surface Miner Training And Documentation
Night Shift Safety
Physical Hazards at a Mine
Rights and Legal Responsibilities of Miners
Site Rules and Hazard Reporting
Surface Mine Development, Operations, and Reclamation
Typical Surface Mining Equipment
Working Around Mining Equipment
Working Over or Near Water
Working with Electricity at a Mine
Escape Respirators and SCSRs
Respirator Basics
Respirator Medical Evaluation and Fit Testing
First Aid – Automated External Defibrillators
First Aid – Breathing Emergencies
First Aid – CPR
First Aid – Dehydration
First Aid – Eye Injuries
First Aid – Head Injuries and Concussions
First Aid – Head Neck Back and Spine Injuries
First Aid – Initial Steps
Confined Space – Permit Required
Maintenance Safety
Fire Extinguisher Safety
Hearing Conservation
Lockout Tagout
Personal Protective Equipment
Check out our MSHA LMS to learn more about our complete computer-based MSHA compliance solution, and contact us if you have any questions about how to get your hands on our updated courses as they become available.