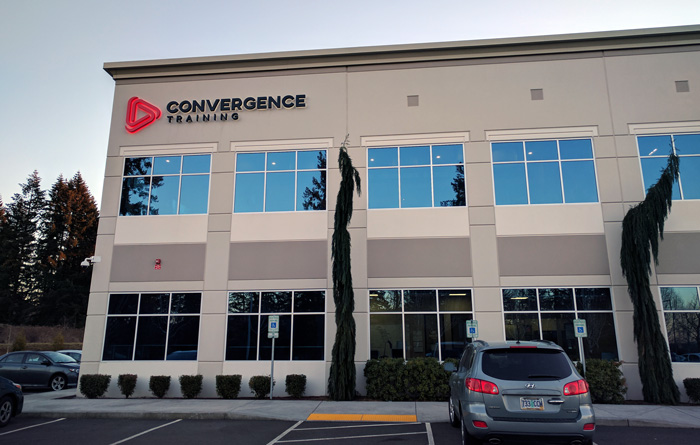 In June 2016, we announced the creation of Convergence Training LLC as a privately-held spin-off of Capstone Technology Corp. Since then, we've gone through quite a few changes, including a complete logo redesign and a move to our new location. In fact just yesterday, our whole team stepped outside to witness the installation of our new company sign with our new logo at the top of our new building, a scene that punctuated a monumental shift in our evolution as a company.
As Convergence Training LLC, we continue to define a brand that represents the intersection of people, technology, and quality content. And everything about our new location supports the form, function, and clarity of that message. ​We've retained a world-class team, developing cutting edge software, while designing meaningful and effective training material. Now, we get to do all that great work in a space that expresses everything we're about.
So come visit us at 4600 NW Camas Meadows Dr, Suite 200, Camas WA 98607. Walk through our new workspace and experience where we create the best training you can buy. And don't forget to glance up at that beautiful sign, all lit up. It really means a whole lot to us.