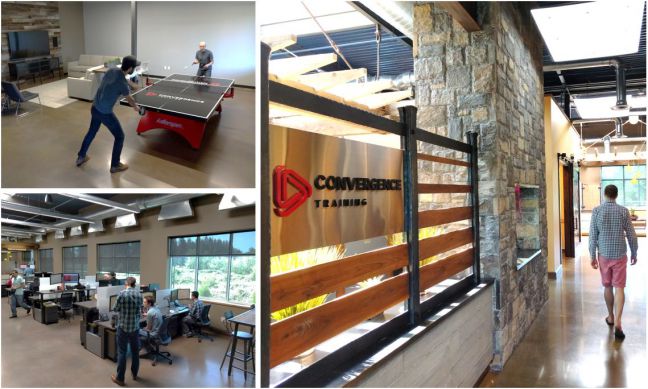 Thanks to our friends at Zippia for listing yours truly, Convergence Training, as one of the top 20 places to work in the Portland, OR area (we're actually located in Camas, WA, just north of Portland).
Here's what Zippia had to say about working at Convergence Training:
Convergence provides training software and eLearning courses on a variety of industrial skills on subjects like packaging, manufacturing, workplace safety, and maintenance. As far as working there, former workers have mentioned that designers of the eLearning software are given plenty of leeway to create interesting and useful content in a supportive environment.
And congrats to all of the other great companies on the list, including:
SalesFirst Recruiting
Evo
Intuitive Digital
Propeller
Marquam Group
52 Limited
Idealist Consulting
Zapproved
Fortis Construction-Oregon
InfoGroup Northwest
Fuel Medical
BizTek People
Logical Position
Maul Foster & Alongi
DiscoverOrg
MasterPlans
Boly:Welch
Sole Financial
Silken Management Group
Well done, all!