We're happy to announce the completion of a year-long initiative to grow the company's library of pulp and paper industry training content
We recently added 60 more eLearning courses added to our mill employee technical training curriculum. Previous courses, also covering fundamental pulping and papermaking processes, were released in four phases during 2014. This final run of 58 courses includes titles such as "Paper Machine Refining", "Papermaking Process Testing", and "Bleaching Basics", and brings the total number courses in the Convergence pulp & paper training catalog to 185. The courses aim to provide foundational knowledge to new hires or to existing employees transitioning to new jobs within a facility.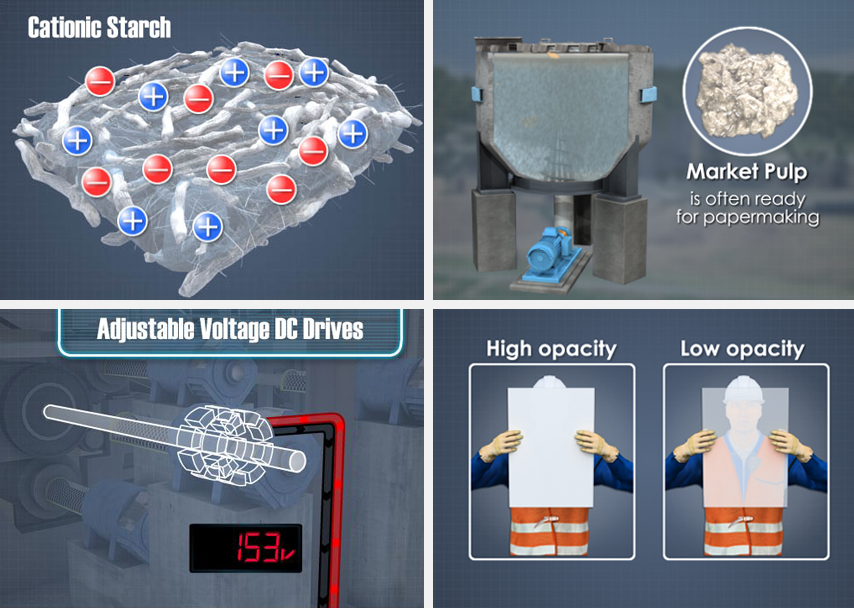 The computer-based eLearning courses are 10-40 minutes each in length, and feature a combination of video-based instruction and interactive knowledge assessments. Developed using our signature blend of detailed 3D models and studio-quality graphics, the contemporary training materials leverage experience gained during our decades-long history in the pulp and paper industry.
The training allows for an employee's understanding of the material to be assessed and reported electronically, within a learning management system, or tested in the field via our tablet-based Mobile training platform.
Randy Kohltfarber, President of Convergence Training, says the courses meet a growing need for skills training in the manufacturing industry.
"There are large numbers of experienced workers reaching retirement age and the young people being hired to replace them just don't have the skills to start performing their jobs efficiently right away," said Kohltfarber. "That's true for manufacturing in general, and it's especially true for the pulp and paper industry. The courses we're producing are designed to help speed up that onboarding process."
With the completion of the new courses, Kohltfarber believes Convergence has established itself as the foremost provider of computer-based pulp & paper training.
"We've developed a large content library," says Kohltfarber, "but we're not done. We've committed to producing at least 10 new pulp and paper courses each year, and we'll continue to make updates to our existing content based on feedback from our customers. The courses have been very well received – people like the way we've presented the training and we continue to get suggestions for topics we haven't covered yet. I think we can continue to develop training on these topics for quite some time."
Take a second to download our free guide to online training for people in the pulp, paper, tissue, and/corrugated industries since you're here.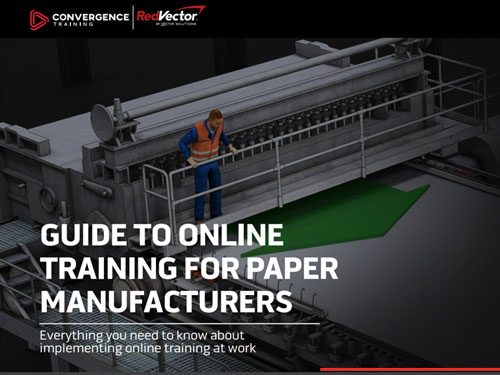 The Papermaker's Guide to Online Training
Learn everything you need to know about using online training at your paper manufacturing facility and get tips for getting started now.