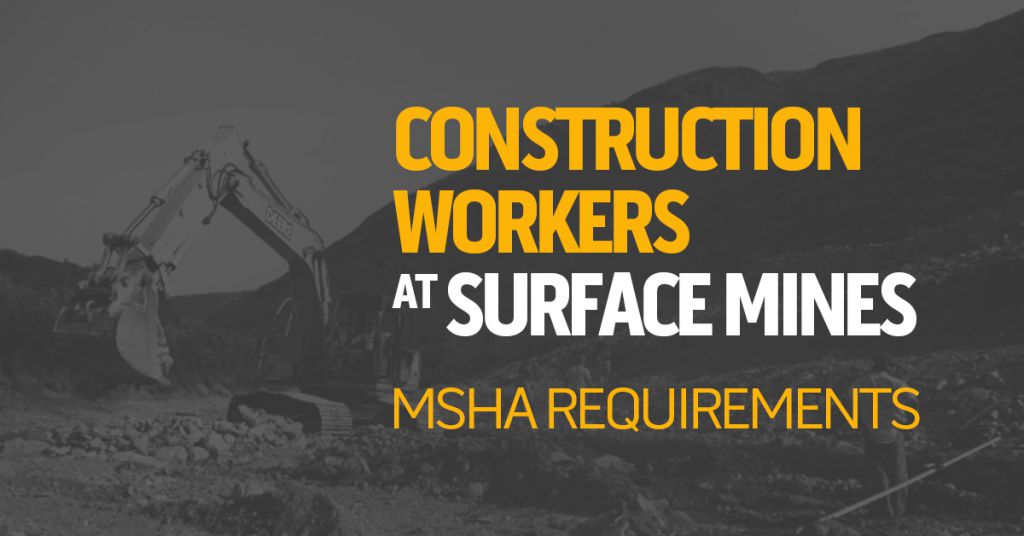 Consider this hypothetical situation:
You're a construction worker, you're preparing to work as a contractor at a surface mine covered by the MSHA Part 46 training regulations, and you'll be building a structure (not at all what comes to your mind when you think of surface mining). 
Got that? If you're still reading, we think that's because this isn't such a hypothetical situation to you at all, and maybe it directly relates to something you'll be doing soon.
So the question is this: Do you have to take all 24 hours of the mandatory MSHA Part 46 New Miner training?
We answer that question in this article. So read on.
And don't forget to download our free Guide to MSHA Training at the bottom of this article.
Contract Construction Workers Preparing to Work at Part 46-Regulated Mine Sites
So what do you think the answer is? Yes or no?
Will that construction-working contractor be required to complete the same 24 hours of MSHA New Miner training that someone who's truly engaged in what you'd normally consider mining tasks at the same mine will be required to complete?
Even if that construction worker is doing work you don't normally think of as mining?
The answer is: YES. This contract construction worker WILL have to complete the full 24 hours of MSHA New Miner training, with a minimum of four (4) hours completed before he/she begins work.
Seem fair? Maybe, maybe not, but as we all know, life's not about what's fair. It's about doing what you have to do. So let's see what MSHA says about this in their Part 46 regulations in 46(g)(1):
(g)(1) Miner means:

(i) Any person, including any operator or supervisor, who works at a mine and who is engaged in mining operations. This definition includes independent contractors and employees of independent contractors who are engaged in mining operations; and

(ii) Any construction worker who is exposed to hazards of mining operations.
That's the catch, in that line immediately above, when the Part 46 regulation says "any construction worker who is exposed to hazards of mining operation."
And, this little tid-bit from 46(h)(i) is also relevant:
(i) New miner means a person who is beginning employment as a miner with a production-operator or independent contractor and who is not an experienced miner.
And so, that's where this hypothetical situation and this little learning experience ends. The construction worker doing contract work at a surface mine IS required to complete the full 24 hours of MSHA Part 46 New Miner safety training.
Now that you know, you can get started with some online training for that required new miner training here. And let us know if you've got any more questions on this.
Conclusion: Contract Construction Workers and MSHA Part 46 Training
We hope this helped to answer your questions on this topic. Let us know if there's anything else we can do to help or if there are any other questions you may have.
For some additional reading material related to MSHA Part 46 and contractors, check out any of the following:
And don't forget to download our free guide to online MSHA training, below.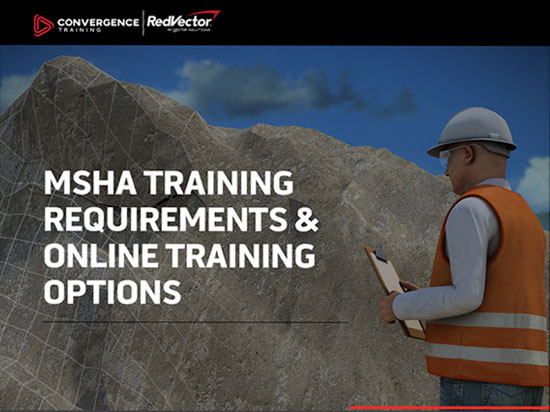 MSHA Training Guide and Online Training Tools
Download our free guide to learn about MSHA, the MSHA Part 46 and 48 training requirements, and how to use online tools to satisfy MSHA Parts 46 and 48.