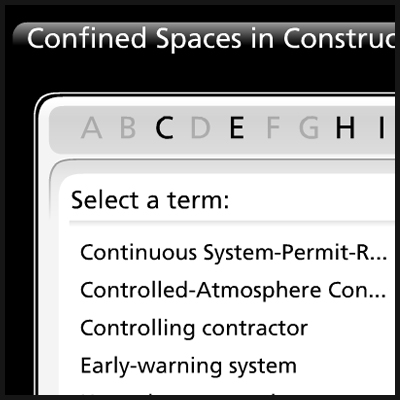 Did you read our post about OSHA's upcoming Confined Spaces in Construction regulation? If, not you may want to check it out. If you did read it, advance straight to "go" and collect $200!
Since OSHA's creating a new standard, we dug around a little and found the terms that they will define in the standard. The terms were listed in OSHA's Confined Spaces in Construction (Proposed Rule) document, which is a very handy summary of the proposed new regulation–if also a long (95 pages) and dry read.
You can use the glossary right here on our blog or you can click the download button to download a SCORM version of the glossary and then import it into your learning management system.