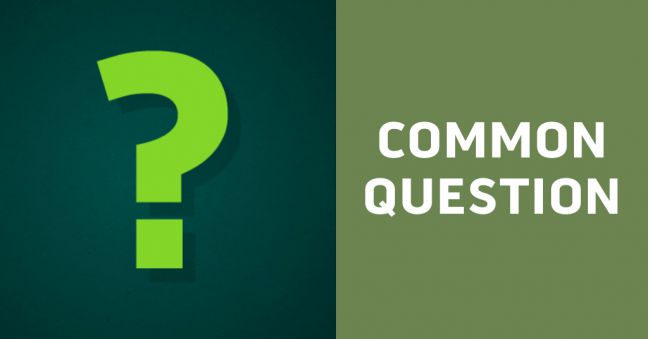 One of the questions that our new learning management system (LMS) customers frequently ask us is whether or not they NEED to use e-learning authoring tools like Articulate Studio/Storyline, Adobe Captivate, or others in order to use our LMS.
Another related question they commonly ask is "What's an e-learning authoring tool anyway?"
So we thought a little post to clear all this up would be helpful. The brief answer to the first question is NO. You can use the Convergence LMS perfectly well without an authoring tool. The information below will explain that more fully. And as for the second question, if you don't yet know what an e-learning authoring tool is, read on.
Convergence Training is a training solutions provider. We make off-the-shelf e-learning courses, several learning management systems (LMSs), custom training solutions, and more. Contact us to see full-length course previews, set up an LMS demo, or just ask a few questions.
And since you're here, why not download one of our free guides as well:
What Is an E-learning Authoring Tool?
Let's start with the basics. As the term is commonly used, an e-learning authoring tool is a software application that:
Lets you make your own multimedia courses/titles
Creates e-learning courses that can be imported into learning management systems and then assigned/delivered
What Can You Do With E-learning Authoring Tools?
You can use an e-learning authoring tool to create your own training content, add interactive elements to your training materials, add a built-in assessment (a "quiz" or "test"), publish your training content as an e-learning module in common e-learning standards such as SCORM and AICC, and then import your self-created e-learning module into an LMS. Once it's in the LMS, you can assign it, let the LMS deliver it, and track when your workers have completed it. You can even run reports to find their scores on the built-in assessment part.
Although you can use an e-learning authoring tool to build your training materials "from scratch," many are designed so that you can take existing materials you have in formats like PowerPoint and convert them into self-created e-learning modules that include the interactivity and assessments mentioned earlier. You can also use some authoring tools to make "screen capture" videos that capture your computer screen and mouse movements–this is a great way to teach people software applications.
Can You Do Those Same Things Within the Convergence LMS Without an E-learning Authoring Tool?
If your goal is to import training content (in the form of a PowerPoint, for example), and then to create a quiz that tests your employees' understanding of the training content, then the answer is yes (there's a "Quizmaker" tool built right into the Convergence LMS).
You can assign both activities (the PowerPoint and the quiz) to your employees, and select settings that will require them to read or view the training content before they can open the quiz. Many of our customers are quite happy with this.
If your goal is to add interactive or branching elements to your PowerPoint, or to make screen capture videos that teach people to use software applications, you'd have to do that with an authoring tool. Check out the list below.
What Are Some Common E-learning Authoring Tools?
Below is a list of some of the authoring tools we're familiar with. We're not endorsing any of the products on this list, or saying they're better than authoring tools that are not on the list, and the list is in no particular order. They're just a few commonly used ones.
Check out the links above for more information about each of these applications.
Hint: A lot of these companies offer free trial downloads so you can check their product out before you spend your precious training funds on them. We've done this ourselves in the past and it's helped us make our own selections.
What are SCORM and AICC?
They are e-learning standards that e-learning/CBT modules are published in and that learning management systems are designed to support. If an e-learning module is published in SCORM (or AICC) and an LMS is SCORM-compliant (or AICC-compliant), the e-learning module and the LMS should work smoothly together. Check out our What Is SCORM? blog post for more information.
Is the Convergence LMS SCORM- and AICC-Compliant?
The quick answer: Yes.
The Convergence LMS supports SCORM 1.2 e-learning modules. This is the most common SCORM format (there is also another SCORM format called SCORM 2004). The Convergence LMS also supports the AICC format.
How Do I Publish SCORM and AICC E-learning Courses and Import Them Into the Convergence LMS?
If you're creating a course in the SCORM format, follow this procedure:
Use your authoring tool to "publish" the course–there's usually a button titled "Publish."
After you've published the course, zip it (compress it). Again, there's usually a button within the authoring tool for this. This will create a zipped folder that you can save to your computer.
Open the Convergence LMS, navigate to the Import Wizard, and select the options for importing a CBT in SCORM format.
Select the zipped folder on your computer that you want to import.
From our experience, you're not likely to create your own AICC courses, but rather you might have AICC courses that third-party training creators have made for you. If that's the case, those courses will be online at a specific URL. Just follow this procedure to import the AICC course into the LMS.
Open the Convergence LMS, navigate to the Import Wizard, and select the options for importing a CBT in AICC format.
Copy the additional text provided within the Import Wizard for importing AICC into the URL field provided.
Copy the URL where your AICC training course is located online.
Paste the URL where your AICC training course is located online directly after the text you just copied from the Import Wizard.